Fapon Biotech Presents Latest IVD Innovations at Medlab Middle East 2023
By LabMedica International staff writers
Posted on 09 Feb 2023
Fapon Biotech (Guangdong, China) is presenting its latest IVD innovations at the 22nd edition of Medlab Middle East Congress taking place live, in-person from 6-9 February 2023.
As a leading supplier of IVD raw materials and customized solutions, Fapon has continuously developed and optimized its product portfolio to accelerate disease testing for downstream diagnostic companies. Fapon provides over 1300 antibodies, antigens, enzymes, blockers, and more on different technology platforms of chemiluminescence, ELISA, rapid test, immunoturbidimetry, PCR and NGS. At Medlab Middle East 2023, Fapon is introducing its wide range of raw materials and reagent services, such as cardiac marker, tumor marker, respiratory disease, inflammatory marker, tropical disease, infectious disease, drug of abuse, polymerase & mix, reverse transcriptase & mix, LAMP polymerase, PCR miscellaneous, and many more.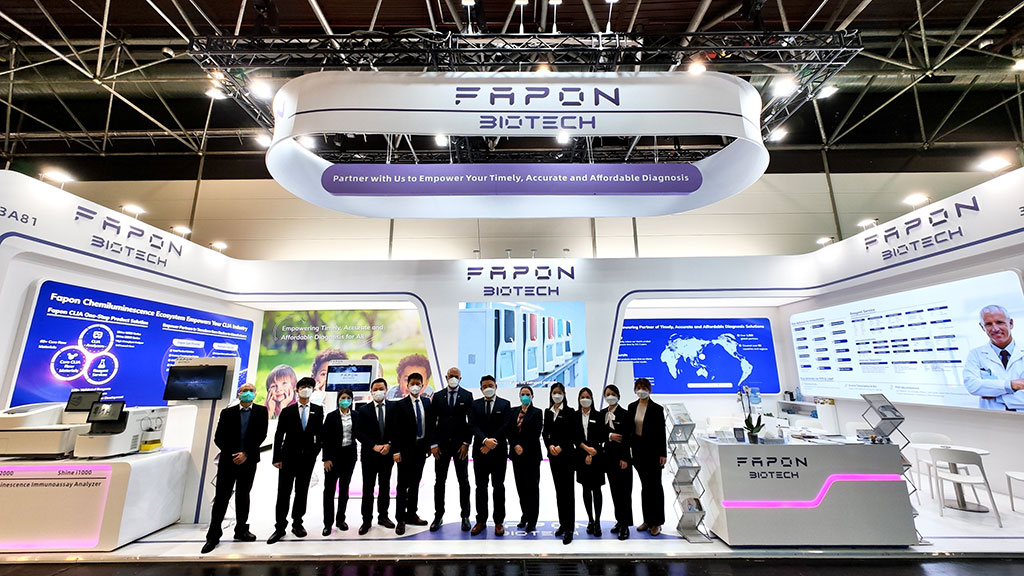 Fapon is also presenting its self-developed series of high-performance chemiluminescence immunoassay analyzers that are open and fully customizable. This includes Shine i1000, the smallest fully automatic chemiluminescence immunoassay analyzer, as well as the Shine i2000 compact yet robust and large capacity IVDR certified analyzer which is compatible with AE, AP, HRP, ABEI protocols. In addition, Fapon is showcasing the P810 real-time PCR analyzer and the iCatch2000 rapid molecular point-of-care analyzer. Equipped with Fapon's core raw materials and reagent services, these instruments provide a one-stop solution for chemiluminescence immunoassay and ultra-fast PCR, respectively.
Related Links:
Fapon Biotech