Sansure Exhibits Portable Molecular Workstation at Medlab Middle East 2023
By LabMedica International staff writers
Posted on 09 Feb 2023
Sansure Biotech (Hunan, China) is participating as a Platinum Partner at Medlab Middle East 2023 where the company is exhibiting its latest developments in the field of diagnostics. Sansure is also holding two seminars on POCT and blood-borne infections during the first two days of the show taking place live, in-person from 6-9 February 2023.
At the Sansure booth, the focus is on iPonatic III, the new member of the iPonatic series of portable molecular workstations. iPonatic III integrates nucleic acid extraction, PCR amplification, and data analysis into one system. The rich and extendable test menu of Sansure iPonatic III can provide healthcare professionals with fast and accurate results for a wide range of infections, which include RTI, STI, HPV, and other infections. Collocating with prepackaged reagent, iPonatic III is suitable for all scenarios, from large hospitals, primary medical institutions, and fever clinics, to customs, airports and others. Sansure is also highlighting the Natch 48 nucleic acid extraction system that is designed for RNA/DNA extraction and purification. Natch 48 extracts animals and plant tissues, blood and fluid samples, in a rapid, simple, and highly automated way, matching different types of magnetic beads extraction kits. Alongside the Natch 48, Sansure is highlighting the Natch 16S nucleic acid extraction system which is smaller and more portable, on the basis of patented magnetic bar and deep well plate. The Natch 16S works immediately without any other accessory, making it the perfect solution for labs in the post-pandemic era.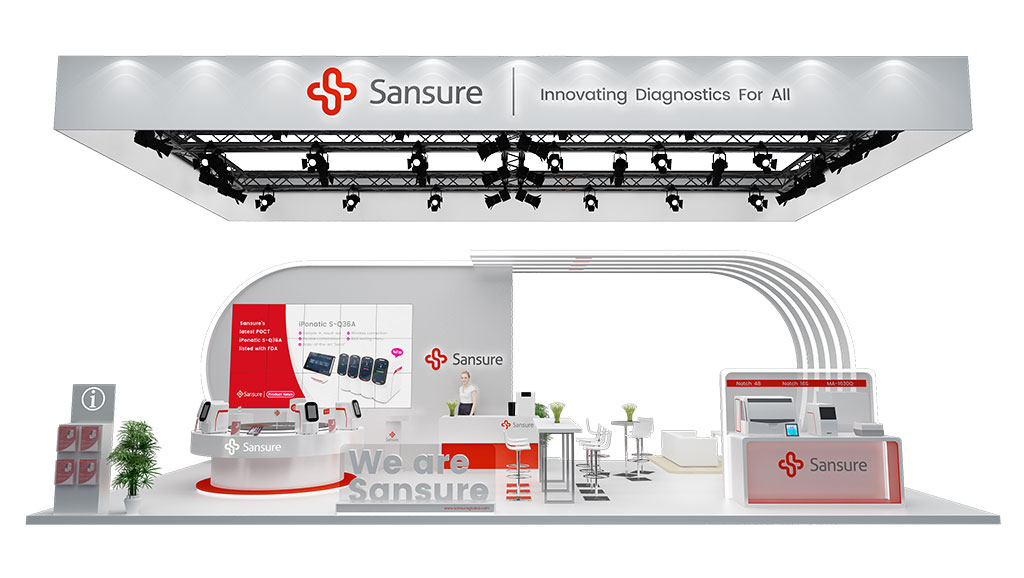 Among its advanced diagnostic solutions, Sansure is demonstrating its SARS-CoV-2/Flu/RSV test that enables the detection and differentiation of SARS-CoV-2, flu, and RSV in upper respiratory tract specimens. Sansure is also demonstrating its state-of-the-art solutions to help ensure transfusion safety, including molecular tests for blood NAT screening, and its quantitative tests for HBV, HCV and HIV that can help diagnose disease and monitor viral load. In addition, Sansure is demonstrating its Epstein-Barr virus DNA diagnostic kits for the detection of EBV DNA in peripheral blood, the results of which can be used as an aid in diagnosis of EBV infection and observation of drug efficacy.
Related Links:
Sansure Biotech