QIAGEN Demonstrates Its Revolutionary Molecular Diagnostic Solution at Medlab Middle East 2023
By LabMedica International staff writers
Posted on 08 Feb 2023
QIAGEN N.V. (Venlo, Netherlands) is demonstrating its revolutionary NeuMoDx molecular systems at the 22nd edition of Medlab Middle East Congress taking place live, in-person from 6-9 February 2023.
The NeuMoDx molecular systems provide the industry's first true continuous random-access solution and are scalable to meet the needs of the modern clinical laboratory. The NeuMoDx 96 and NeuMoDx 288 Molecular Systems are fully automated analyzers that use proprietary NeuDry technology, magnetic particle affinity capture, and real-time PCR chemistry in a multi-sample microfluidic cartridge. This unique integration of robotics with advanced microfluidics delivers industry-leading usability, enhanced performance, increased efficiency, and rapid turnaround.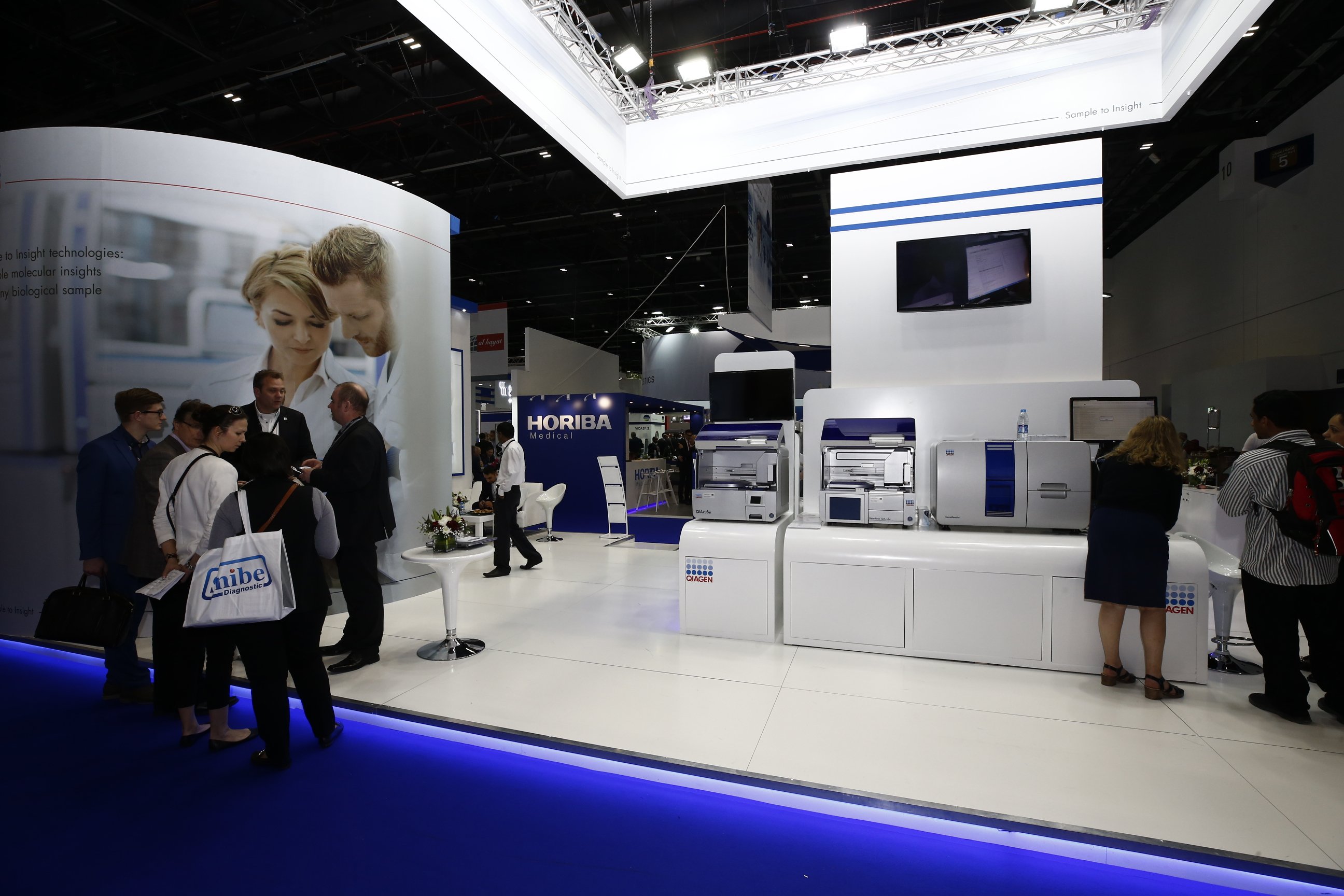 QIAGEN is also highlighting its QIAstat-Dx multiplex syndromic testing solution that simplifies infectious disease diagnostics to help healthcare professions generate faster results for their patients. All that is needed are a patient sample, a QIAstat-Dx assay cartridge and the intuitive QIAstat-Dx instrument. QIAGEN is providing a glimpse of its upcoming QIAstat-Dx Rise, its higher capacity syndromic testing platform that will offer comprehensive pathogen coverage using the same trusted technology as the QIAstat-Dx Analyzer, tailored for high demand institutions.
Also featuring at the show is the innovative Rotor-Gene Q MDx instrument that enables high-precision real-time PCR. In combination with QIAGEN CE-IVD-marked PCR kits, the Rotor-Gene Q MDx instrument is highly suited for in vitro diagnostic applications. QIAGEN is showcasing the QIAcube Connect MDx that brings automated IVD sample processing for DNA/RNA purification within the reach of laboratories alongside the QIAsymphony SP/AS System that purifies DNA, RNA and bacterial and viral nucleic acids from a wide range of starting materials.
Among its solutions for quick and efficient routine as well as pandemic testing, QIAGEN is presenting the PAXgene Blood ccfDNA Tubes (CE-IVD) that simplify the collection and processing of whole blood for subsequent purification of circulating, cell-free DNA (ccfDNA) from plasma and genomic DNA (gDNA) from the nucleated cellular fraction. Using PAXgene Blood ccfDNA Tubes (CE-IVD) for whole blood collection, storage and transport helps prevent the release of intracellular DNA into plasma. QIAGEN is also demonstrating the PAXgene Saliva Collector which is a non-invasive sample collection device for human saliva collection, stabilization, transport and storage. Designed to simplify at-home collection without the intervention of lab personnel, the collection device contains a stabilizing solution which maintains the DNA levels in human saliva samples by protecting DNA from degradation and inhibiting bacterial growth over storage time. Additionally, QIAGEN is showcasing the QuantiFERON-TB Gold (QFT) blood test that aids in the detection of Mycobacterium tuberculosis, the bacteria which causes tuberculosis (TB).
Related Links:
QIAGEN N.V.