SNIBE Brings Latest Innovations in Immunoassay, Clinical Biochemistry and Molecular Diagnostics to Medlab Middle East 2023
By LabMedica International staff writers
Posted on 09 Feb 2023
SNIBE (Shenzhen, China) is bringing its latest innovations, including new members from its product lines in immunoassay, clinical biochemistry and molecular diagnostics to Medlab Middle East 2023.
At Medlab Middle East 2023, SNIBE is showcasing Biolumi CX8, the new lab booster that combines one of the fastest immunoassay system MAGLUMI X8, and the biochemical system Biossays C8, with ultra-high throughput in a very small footprint. Moreover, it can also be customized according to specific needs, supporting up to four connected instruments, and covering the requirements of different laboratories. SNIBE is also showcasing the MAGLUMI X6 flexible CLIA solution that is designed for medium/high-volume laboratories. The MAGLUMI X6 offers flexible configuration modules and features new generation hydraulic TIP pipetting technology. It has a high speed of 450 tests/hour and is suitable for 155 chemiluminescence immunoreagents.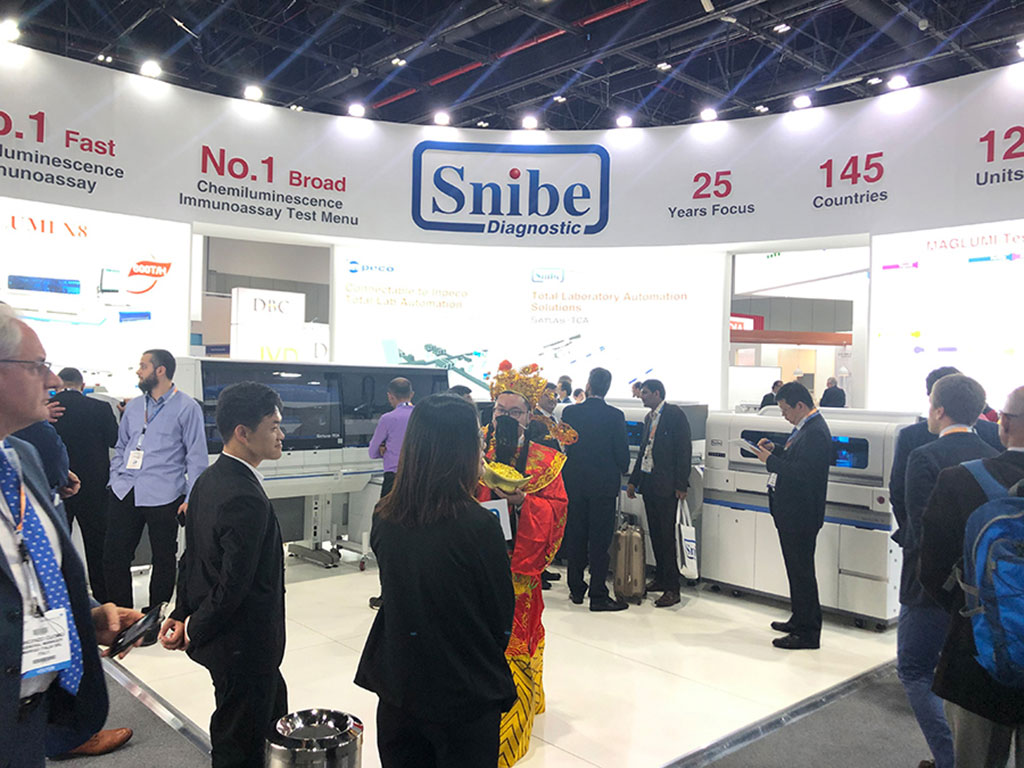 In addition, SNIBE is highlighting the Molecision S6 automated, integrated digital PCR system that provides a full-platform solution for research/in vitro diagnostics. Molecision S6 uses a cutting-edge cartridge that provides uniform droplets and prevents contamination, maximizing operation productivity and cost efficiency. Light oil is pre-filled in the cartridge so that the droplets can be sunk under the light oil to ensure a fully enclosed condition, achieving a sensitivity of 0.002%. Its highly integrated design and optimized system make it space-saving and easy to use. Alongside the Molecision S6, SNIBE is highlighting the Molecision MP-32 and MP-96 fully-auto nucleic acid purification systems that adopt a high-performance magnetic extraction method, thereby maximizing the recovery rate and consistency of results.
Related Links:
SNIBE