Abbott Demonstrates ID NOW Rapid Molecular Respiratory Testing Platform at Medlab Middle East 2023
By LabMedica International staff writers
Posted on 07 Feb 2023
Abbott Diagnostics (Lake Bluff, IL, USA) is demonstrating its life-changing tests and diagnostic tools at the 22nd edition of Medlab Middle East Congress taking place live, in-person from 6-9 February 2023.
At Medlab Middle East 2023, Abbott is presenting the ID NOW rapid molecular respiratory testing platform that provides real time results whenever and wherever needed in just 13 minutes or less to enhance clinical confidence and enable immediate decision-making. With a small footprint, the ID NOW platform can be placed anywhere, allowing near-patient testing or triaging for the earliest possible results. ID NOW simplifies the test process with intuitive operation, no manual pipetting and no diagnostic expertise required to perform testing. Tests are stored at room temperature and can be run on demand, right out of the box.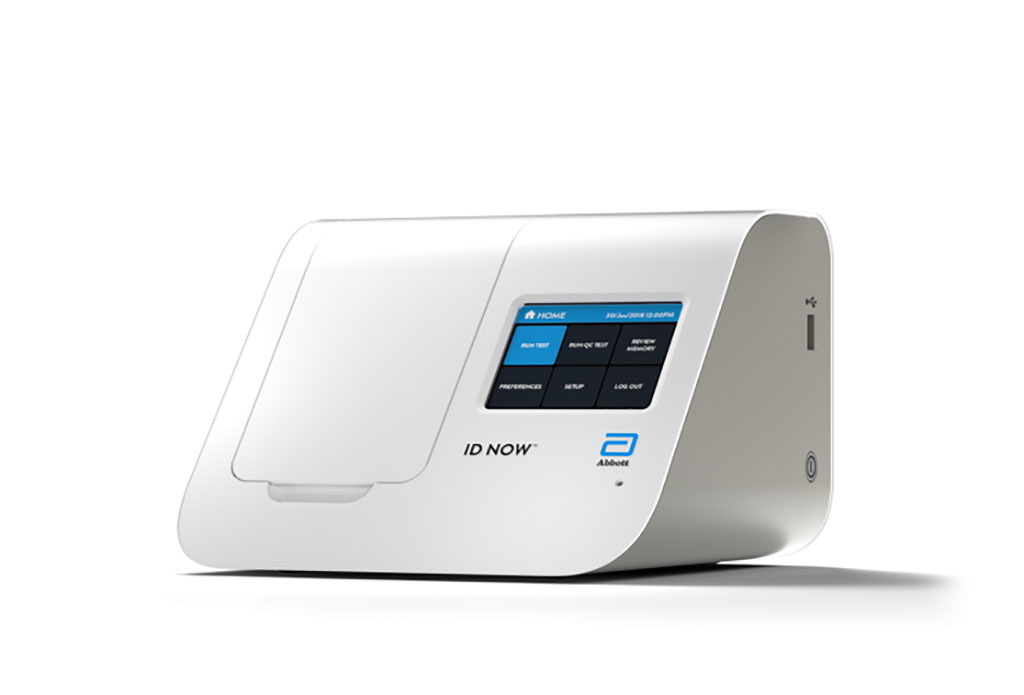 Abbott is also showcasing the Afinion 2 compact, rapid, multi-assay analyzer that provides valuable near patient testing at the point-of-care. With the Afinion System there's no need to send patients to the lab or spend time tracking down their results, allowing healthcare professionals to keep their focus on the patient. In addition, Abbott is showcasing i-STAT Alinity, an easy-to-use, portable blood analyzer that delivers real-time, lab-quality diagnostic test results. i-STAT Alinity's award-winning design features a more intuitive interface that simplifies the testing process even further, allowing for minimal operator training.
Among its rapid diagnostic tests, Abbott is showcasing the Bioline HCV immunochromatographic rapid test for the qualitative detection of antibodies specific to HCV in human serum, plasma or whole blood, alongside the Bioline Influenza Antigen test which is a chromatographic immunoassay for the differential and qualitative detection of influenza virus type A and type B antigens directly from nasal / throat / nasopharyngeal swab or nasal/nasopharyngeal aspirate specimens. In addition, Abbott is presenting the Bioline RSV test, which is an immunochromatographic assay for qualitative detection of respiratory syncytial virus (RSV) in NPS (Nasopharyngeal secretion/aspirations), alongside the Bioline Strep A strip test, which is a immunochromatographic assay for the qualitative detection of group A streptococcal antigens directly from throat swabs or confirmation of presumptive Group A Streptococcal colonies recovered from culture. Also on display at the show is i-STAT TBI Plasma test that measures the level of biomarkers associated with brain injury in the blood stream to assist in determining the need for a CT scan of the head.
Related Links:
Abbott Diagnostics