Beckman Coulter Unveils New DxI 9000 Access Immunoassay Analyzer
By LabMedica International staff writers
Posted on 24 May 2023
The 25th WorldLab-EuroMedLab Congress will see the global unveiling of a brand-new high throughput immunoassay analyzer by Beckman Coulter, Inc. (Brea, CA, USA).
Visitors to the Beckman Coulter at EuroMedLab 2023 will get a first look at the new DxI 9000 Access immunoassay analyzer that is designed for superior laboratory performance and demands no daily maintenance. The DxI 9000 is the most efficient immunoassay analyzer in terms of footprint, boasting the ability to process up to 215 tests per hour per square meter (tests/hr/m2). The DxI 9000 Analyzer's cutting-edge features cater to the current demands for speed, reliability, consistency, quality, and menu expansion. Its unique ZeroDaily Maintenance feature further enhances the device's uptime performance, as confirmed by beta users who report that it redefines their workday by eliminating daily maintenance tasks and reducing yearly maintenance routines by up to a staggering 96%.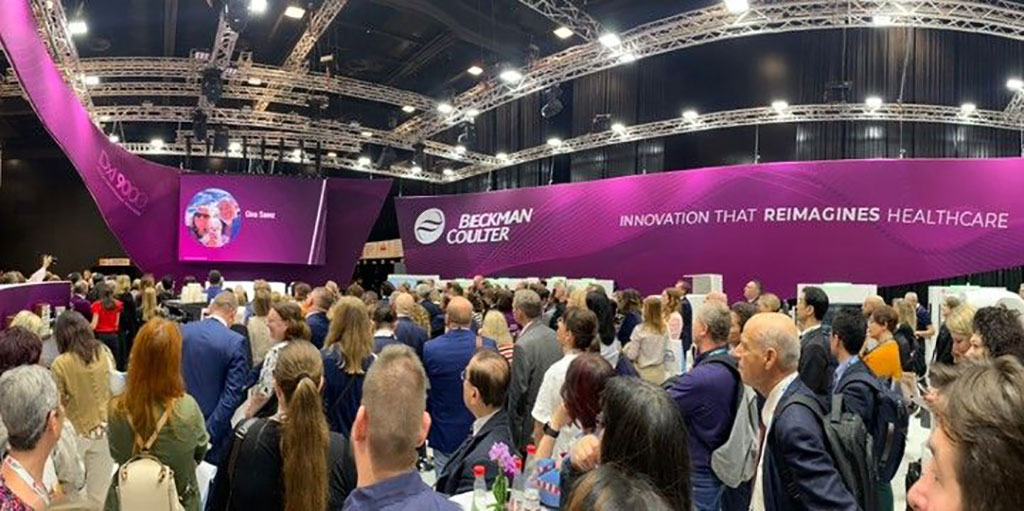 The DxI 9000 Analyzer is equipped with the state-of-the-art PrecisionVision Technology, capable of scrutinizing, identifying, and preventing inaccurate reporting in real-time. Beckman Coulter's newly-introduced remote service and diagnostic solution, DxS IntelliServe, connects with DxI 9000 Analyzers, keeping track of data and error patterns, and facilitating proactive system servicing when necessary. Additionally, Beckman Coulter is presenting educational workshops on three subject areas – 'Intelligent automation for laboratories of all sizes', 'Creating a culture of innovation in your laboratory' and 'Early recognition of severe infection and risk of sepsis'.
Related Links:
Beckman Coulter, Inc.