LGC Clinical Diagnostics Demonstrates Lab Solutions and Processes to Enhance QC Efficiencies
By LabMedica International staff writers
Posted on 25 May 2023
LGC Clinical Diagnostics (Middlesex, UK) is participating in the 2023 WordLab-EuroMedLab Congress where the company's quality control experts are demonstrating how automated processes with Multichem independent QC and IAMQC QC data management software can enhance QC efficiencies in the laboratory.
LGC's brands include three IVD manufacturers of QMTs (Maine Standards Company, SeraCare and Technopath Clinical Diagnostics) and one manufacturer of viral and bacterial antigens and antibodies (The Native Antigen Company). At EuroMedLab 2023, LGC is showcasing various product offerings, including Multichem Independent Quality Control, VALIDATE calibration and verification materials, as well as its leading serology portfolio – ACCURUN, alongside its Clinical Genomics portfolio including Seraseq for NGS.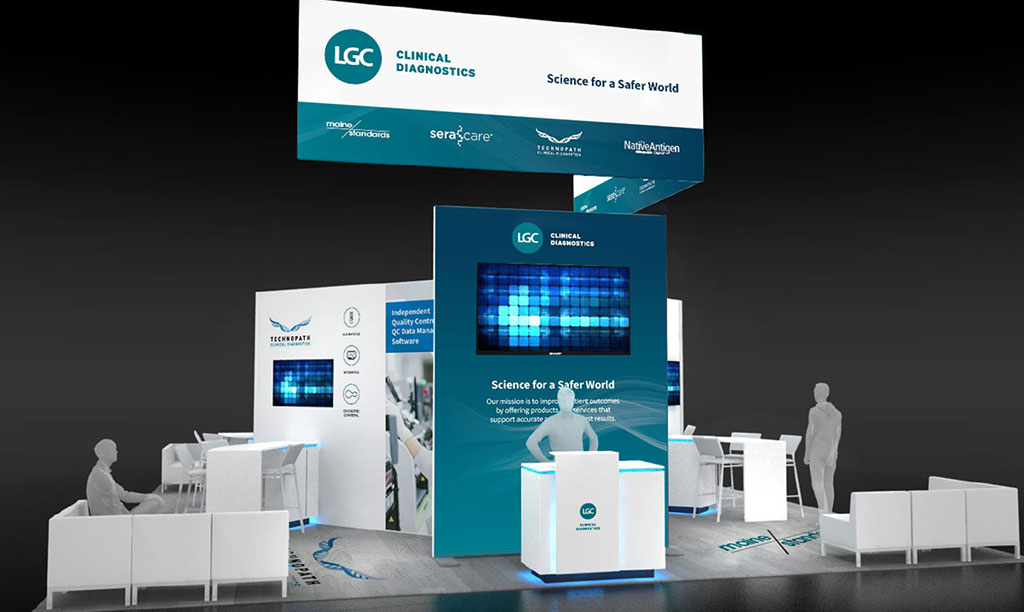 Technopath's Multichem Independent Quality Control materials have a broader analyte range, enabling extensive consolidation of the test menu. This results in simplified lab inventory, cost reduction, and increased efficiencies. Its flagship products, Multichem IA Plus and Multichem S Plus, combine to offer over 190 tests. These can replace up to 8 rival products, streamlining lab operations. IAMQC Software, designed to support the Multichem QC product line, offers a suite of QC software tools for lab managers and technologists, allowing real-time QC results analysis. It helps automate, centralize, standardize, and enhance QC processes in labs. Its modules can be customized to cater to the different QC needs of individual labs.
The VALIDATE range of calibration and verification materials from Maine Standards Company are user-friendly kits that help document linearity, calibration verification, and linear range verification, as needed by several inspection bodies. They also aid in troubleshooting instrument systems, reagent issues, and calibration inconsistencies. They are available in a variety of product configurations, specifically formulated to maximize reportable ranges with minimum dilutions.
SeraCare's ACCURUN controls and reference materials are developed to be weakly reactive, providing additional confidence in lab test results. SeraCare's Seraseq Next-generation sequencing (NGS) reference materials aid in building, validating, implementing, and standardizing superior clinical genomics assays. Its customizable biological materials help diagnostic assay developers build more robust assays swiftly. SeraCare's readily accessible antibodies and immunoassay reagents can accelerate research and IVD assay development.
Related Links:
LGC