DIESSE Diagnostica Unveils CHORUS EVO Immunochemistry Analyzer
By LabMedica International staff writers
Posted on 25 May 2023
Diesse Diagnostica Senese S.p.A. (Rigoni, Italy) is unveiling its new innovative immunochemistry analyzer, the CHORUS EVO, at this year's WorldLab-EuroMedLab.
The cutting-edge DIESSE CHORUS line comprises a compact instrument and consumables for immunometric assays. Known for simplicity, high-quality mono-test results, and reliability, the CHORUS line is the perfect tool for conducting small-batch diagnostic tests. Its design ensures maximum flexibility in managing the workflow of a clinical laboratory. Even when lab automation isn't viable, the CHORUS line stands out as a go-to solution for immediate, simple, and accurate testing. Its mono-test format facilitates operational efficiency and minimal waste, which is a boon for smaller test volumes. This makes CHORUS an excellent resource for Physician Office Laboratories (POLs) and other diagnostic laboratories, providing them with analytical quality and operational efficiency.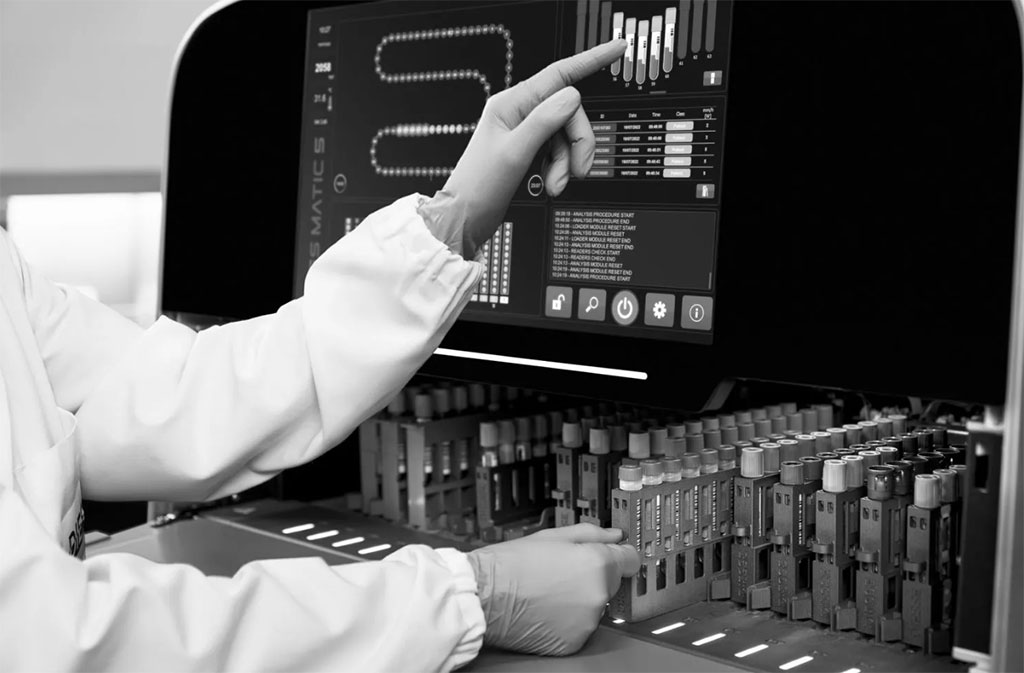 In line with developing instruments featuring cutting-edge technology that meet Italian design and its vision of "Diagnostics Evolution", DIESSE has now unveiled the CHORUS EVO immunochemistry analyzer. CHORUS EVO is a new-generation analytical instrument that integrates innovative digital technology, paving the way for the integration of artificial intelligence functions. In order to achieve this, DIESSE is collaborating with the SAIHUB consortium, a network of companies that specialize in applying artificial intelligence in life sciences.
Their collaborative effort is directed towards creating a data platform, to which the instruments will be connected, facilitating a large-scale data accumulation. This setup will enable direct digital communication between the company and individual instruments, making it possible for the company to monitor the instruments through the data platform. Moreover, it will harness beneficial artificial intelligence functions to train the analyzers to enhance their performance and employ predictive diagnostics to preempt machine downtime. The project also plans to incorporate computer vision systems rooted in artificial intelligence to further optimize the diagnostic capabilities of the instruments.
Related Links:
Diesse Diagnostica Senese Spa