STAGO sthemO and sthemE Product Ranges Make World Premiere
By LabMedica International staff writers
Posted on 24 May 2023
Diagnostica Stago (Asnières-sur-Seine, France) is unveiling its new coagulation line - the sthemO and sthemE product ranges - at WorldLab–EuroMedLab Roma 2023.
Leveraging its proficiency in hemostasis, Stago has diversified its product line to incorporate hematology, becoming a multi-specialist in these fields. The company's new "sthem" brand represents a significant leap towards next-generation Stago solutions. Drawing from over 60 years of partnership with coagulation professionals, Stago has introduced sthemO, a fresh line of hemostasis devices and reagents designed to fulfill the evolving demands of laboratories. The sthemO 301, the first analyzer in the sthemO hemostasis series, is a high-throughput, fully automated coagulation analyzer designed for medium to large laboratories and can be integrated into automated tracks. It offers the perfect combination of expertise, performance, and innovation. Also included in the new range of sthemO analyzers by Stago is the sthemO 201. This bench-top analyzer, suitable for smaller laboratories, offers the same level of efficiency and analytical performance as the sthemO 301. Its simplicity and versatility enable laboratories to concentrate on value-added tasks.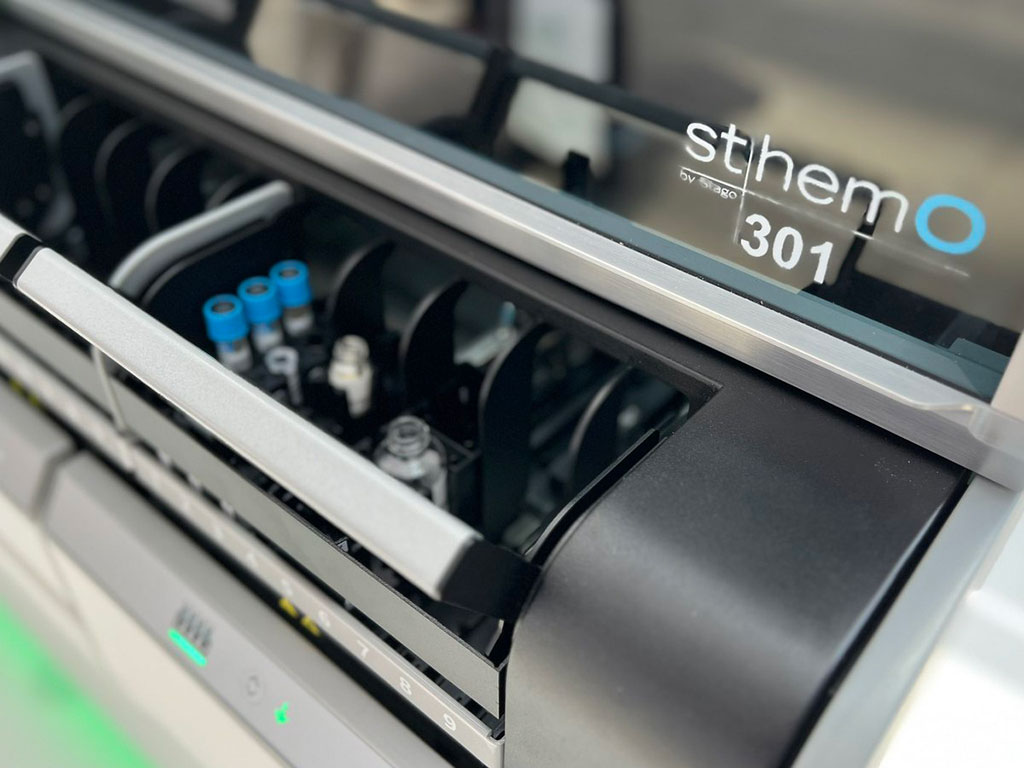 The sthemO analyzers are qualitative and/or quantitative automated hemostasis platforms for in vitro diagnostic use by clinical laboratory staff and are to be used with dedicated sthemO reagents and controls. The company has emphasized technological advancement, integrating an increasing number of features into its sthemO coagulation devices to simplify operations for laboratories and patients alike. The sthemO series incorporates immuno-chemiluminescence technology to provide superior analytical performance and an extensive range of tests. Additionally, Stago has developed a unique cuvette design, compatible with all embedded technologies, to provide a highly efficient, user-friendly system.
In order to optimize these two novel systems, Stago has also launched new eSolutions under the sthemE umbrella. The sthemE Manager is designed to facilitate data and information exchange between one or several in vitro diagnostic analyzers and laboratory information systems. This system, encompassing the sthemE Manager and one or more analyzers, is managed by authorized laboratory personnel. sthemE Manager is not intended for use with specific assays.
Related Links:
Diagnostica Stago