Werfen Showcases Latest Innovations in Specialized Diagnostics
By LabMedica International staff writers
Posted on 22 May 2023
Werfen (Barcelona, Spain) is participating in the 2023 WordLab-EuroMedLab Congress, the leading event in the field of laboratory medicine and clinical chemistry that brings together top experts and scientists from around the world. As a silver sponsor of the Congress, Werfen is welcoming visitors at La Nuvola Convention Center in Rome to its futuristic 80 square meters booth, ready to present its innovations in specialized diagnostics through its products and solutions.
Werfen provides advanced in vitro diagnostic solutions, catering to both point-of-care and lab testing needs. Its acute care diagnostic solutions address healthcare challenges across various healthcare settings, including cardiovascular operating rooms, catheterization labs, intensive care units, and emergency departments, improving efficiency and enhance patient care. At EuroMedLab Rome 2023, Werfen is highlighting its comprehensive and integrated line of acute care diagnostics. This includes the company's blood gas family, featuring the GEM Premier and Avoximeter product lines, as well as the whole blood hemostasis family, featuring the ROTEM, Hemochron, and VerifyNow product lines.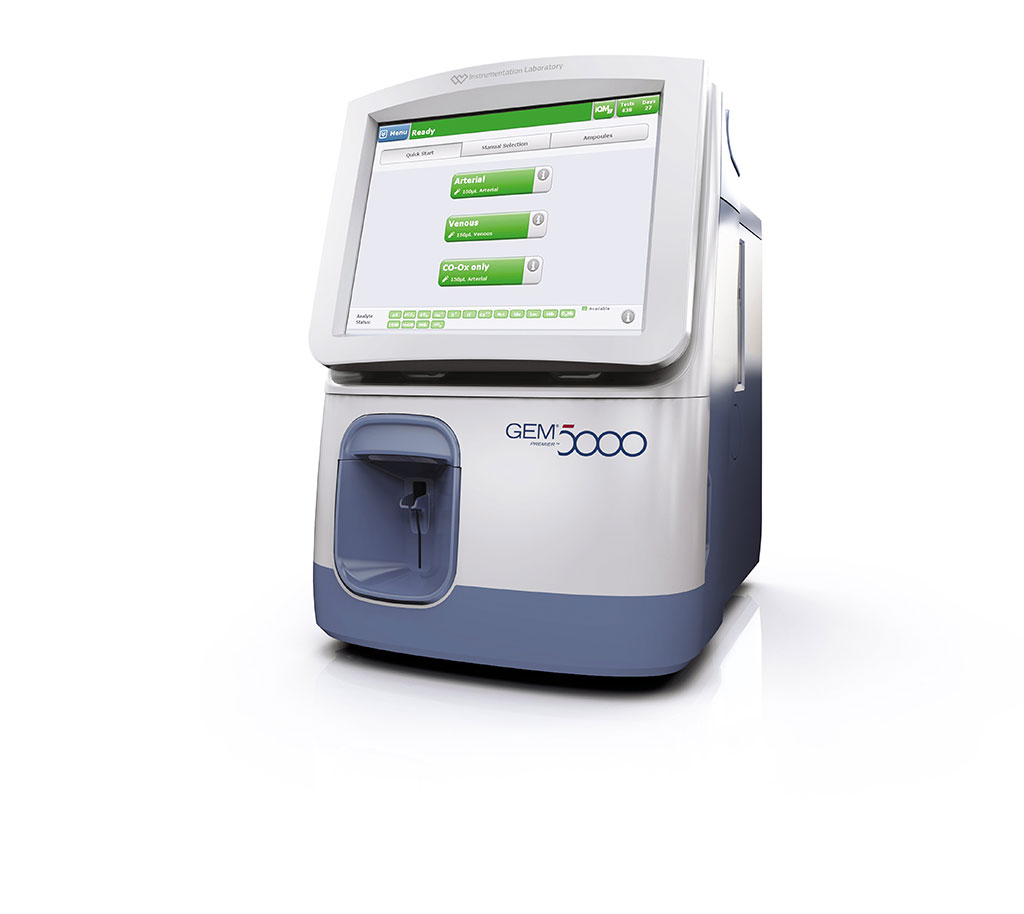 As an active player in scientific knowledge, Werfen is promoting two educational sessions that will take place during the event. The first session titled 'Leveraging Innovative Technology to Optimize Quality in Point-of-Care Blood Gas Testing' will start by offering insights into the sources of preanalytical errors in point-of-care testing, followed by identification of the benefits of automated, continuous quality assurance vs. intermittent liquid quality control (QC). The speakers will identify strategies to address the risks of variability in sample collection, for enhanced patient safety and review the history of QC and novel Patient-Based, Real-Time QC. The session will conclude with a review of strategies to achieve higher quality standards with proactive tracking and monitoring of KPIs, using data management solutions.
The second session titled 'The value of experience in coagulation and autoimmunity. Werfen, Powering Patient Care' will focus on the value that automation and dedicated data management solutions, combined with the company's high specialization, can offer to laboratorians and clinicians, in Hemostasis and Autoimmunity, to ensure the best levels of patient care. In addition, the speaker will explain the organizational advantages of shortened turnaround time while increasing laboratory efficiency.
Werfen is also sponsoring the Satellite Meeting "Point-of-Care Testing: Home, Hospital and Beyond" - a forum for companies and industry experts to discuss topics around innovations and the future of POCT. In his talk "POC Organizational Models in the World and IT Solutions", Davide Colombo, Global Acute Care Expert at Werfen, will share hospital organizational models and POC technology know-how in different countries, as well as explain the industry's role in the success of these organizations.
Related Links:
Werfen