Thermo Fisher Presents Latest Solutions in Laboratory Equipment and Technology
By LabMedica International staff writers
Posted on 24 May 2023
Thermo Fisher Scientific (Waltham, MA, USA) is providing the latest updates in its equipment and technology to meet the needs of every size laboratory at the 2023 EuroMedLab Congress.
Among its latest equipment being featured at the industry event is the Thermo Scientific B·R·A·H·M·S KRYPTOR compact PLUS fully automated, random-access benchtop immunanalyzer that delivers remarkable precision, thereby improving patient outcomes. It is perfectly suited for small routine labs or research labs requiring up to 8 different immunoassays with a throughput of about 60 tests per hour. Its compact size and smart design make the Thermo Scientific B•R•A•H•M•S KRYPTOR compact PLUS an exceptional addition to clinical laboratories.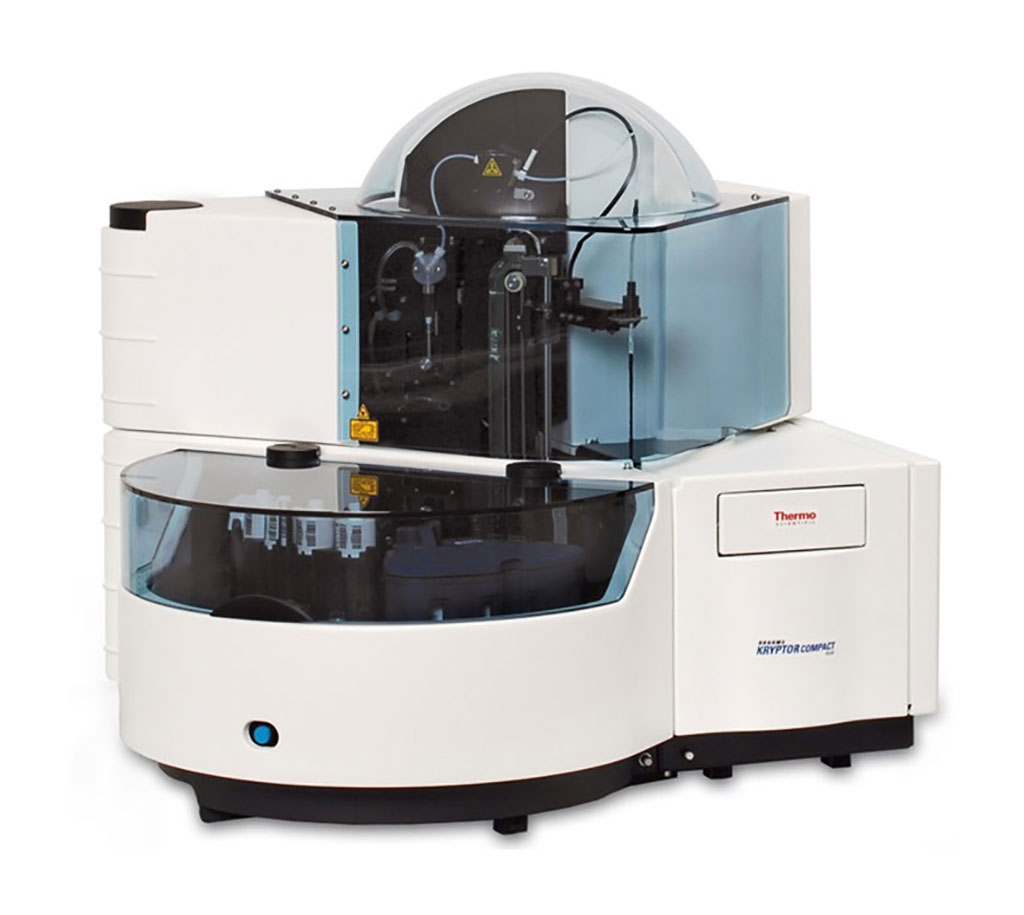 Thermo Fisher is also displaying the Thermo Scientific Indiko, a fully automated benchtop analyzer for clinical chemistry and specialty testing. This device offers genuine walk-away time for the operator once it's loaded. The Thermo Scientific Indiko clinical chemistry analyzer enhances patient care quality by providing quick results through sample-oriented testing. Also on display at the industry event is the Thermo Scientific TSQ Altis triple quadrupole mass spectrometer, which delivers unparalleled accuracy and precision for low-level compound detection and quantitation in complex matrices.
Visitors to the Thermo Fisher booth at EuroMedLab 2023 can experience the Thermo Scientific MAS Quality Controls and immunoassay reagents used in clinical chemistry, drug screening, diabetes management, and therapeutic drug monitoring. In addition to these, Thermo Fisher is also presenting the Thermo Scientific VeriSpray PaperSpray ion source, a high-throughput direct sampling solution, and the Thermo Scientific Vanquish Flex Binary UHPLC System, a flexible, biocompatible UHPLC system equipped with a binary pump.
Related Links:
Thermo Fisher Scientific