Mesa Biotech Showcases PCR Testing Platform at Clinical Expo
By Labmedica International staff writers
Posted on 02 Aug 2018
Mesa Biotech Inc. (San Diego, CA, USA), a privately-held, molecular diagnostic company, showcased its affordable PCR (polymerase chain reaction) testing platform designed specifically for point-of-care (POC) infectious disease diagnosis at the 70th Annual American Association of Clinical Chemistry Scientific Meeting & Clinical Lab Expo (AACC). AACC 2018 was held on July 29 – August 2, 2018, in Chicago, Illinois, USA.
Mesa Biotech designs, develops, manufactures and commercializes next generation molecular diagnostic tests, bringing the superior diagnostic performance of nucleic acid PCR amplification to the POC. At AACC 2018, Mesa Biotech showcased its novel Accula System – a palm-sized, reusable dock with disposable test cassettes that offers the simplicity, convenience and procedural familiarity of traditional POC rapid immunoassays, while providing the superior sensitivity, specificity and information content of laboratory-based PCR testing. Test results are available in approximately 30 minutes to guide same-day treatment decisions. The handheld platform delivers flexibility in POC, ranging from the physician's office and walk-in clinics to emergency rooms. Accula Flu A/Flu B, the first commercialized test on the platform, is indicated for use with nasal swab collection that is less invasive than nasopharyngeal swabs and allows for a more comfortable specimen collection experience for the patient.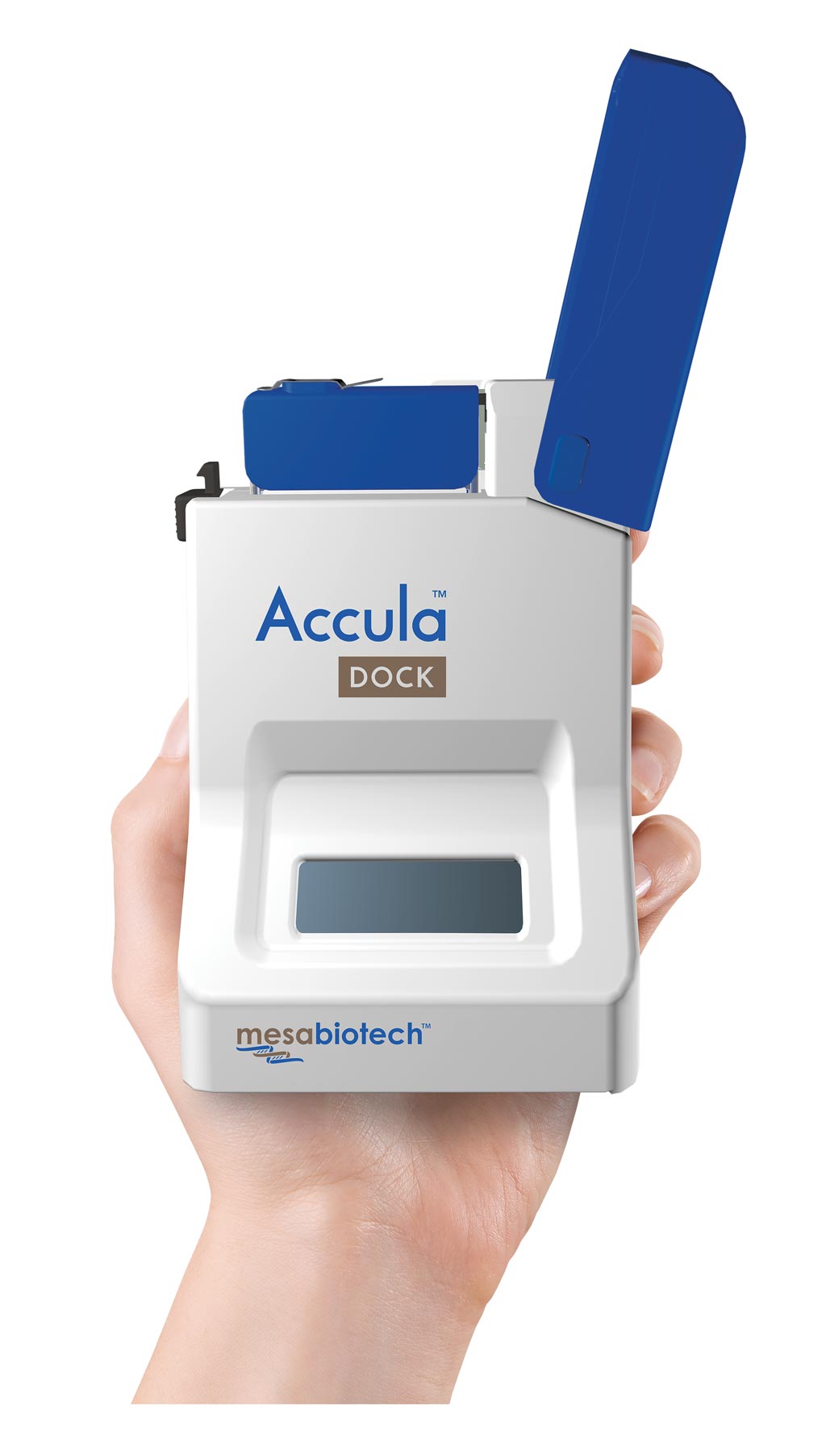 "We are excited to be a part of this leading industry conference and showcase our recently launched testing platform to the more than 20,000 attendees," said Hong Cai, Co-founder and Chief Executive Officer, Mesa Biotech, Inc. "AACC is an important opportunity for us to connect with global leaders, highlight new assays under development and identify additional partnership opportunities."
Related Links:
Mesa Biotech