Roche Diagnostics Highlights Latest Clinical Lab Solutions at AACC
By Labmedica International staff writers
Posted on 02 Aug 2018
Roche Diagnostics (Basel, Switzerland) will launch its presence at the American Association for Clinical Chemistry (AACC) 2018 Clinical Lab Expo at the McCormick Place Convention Center today by showcasing how laboratories are driving change at integrated health networks by turning challenges associated with the Protecting Access to Medicare Act (PAMA) into opportunities to optimize both lab operations and clinical decision-making processes.
Roche is the world's largest biotech company, with truly differentiated medicines in oncology, immunology, infectious diseases, ophthalmology and diseases of the central nervous system. Roche is also the world leader in in vitro diagnostics and tissue-based cancer diagnostics, and a frontrunner in diabetes management.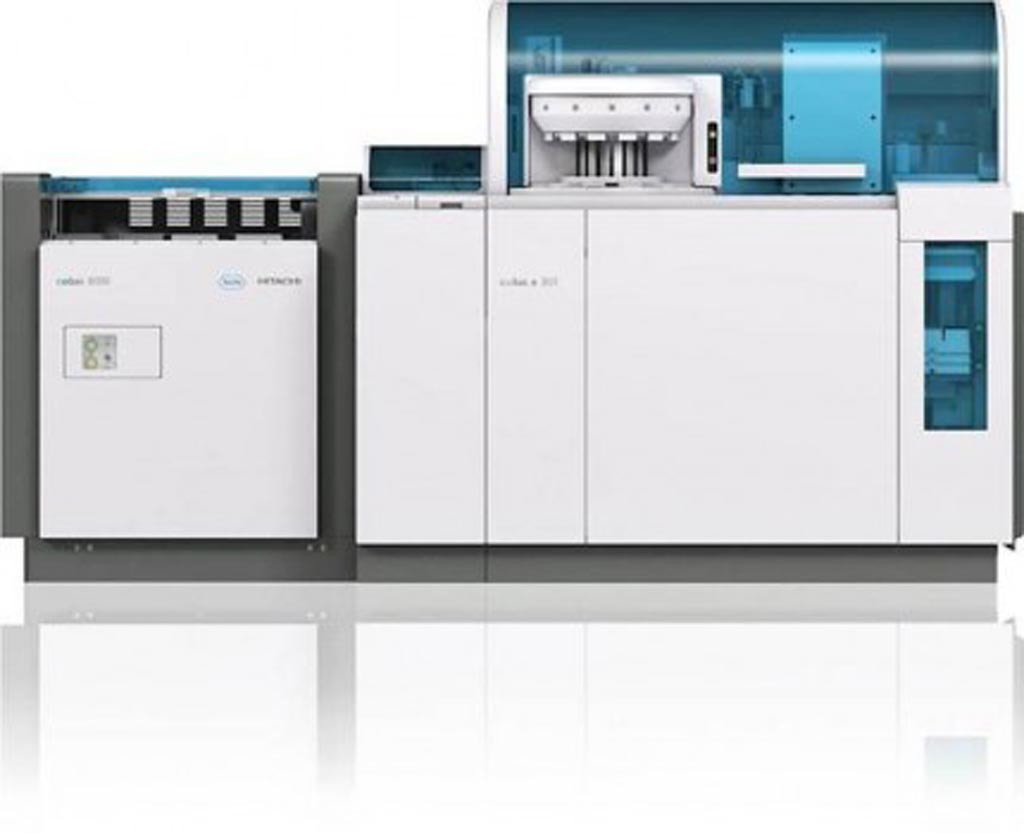 The Roche booth (#1212) will feature presentations about thought-leading labs that have performed comprehensive analyses of their service systems and then streamlined processes to improve productivity, reduce costs and successfully address the reimbursement impact of PAMA and other factors. At its media briefing at the convention, Roche management will address new initiatives in the company's digital diagnostics portfolio that focus on workflow and clinical decision support. In addition, a representative from a Chicago-area health network will discuss how the laboratory is harnessing data to drive decisions that have broad impact beyond the lab, such as reducing the incidence of healthcare-associated infections and the unnecessary use of antibiotics.
The Roche booth will also feature the latest solutions from the company's entire clinical lab portfolio, including chemistry, molecular, tissue and point-of-care diagnostics, automation and digital diagnostics. The automation area will include a fully automated configuration of an integrated core lab that consolidates routine chemistry and molecular testing.
Highlighted products in the booth include:
cobas e 801 module – high-volume immunoassay platform that provides nearly twice the throughput on the same footprint as its predecessor.
cobas c 513 analyzer—fully automated chemistry platform that raises the standard in HbA1c testing throughput.
cobas 6800 system—fully automated, moderate-complexity platform that brings transformational efficiency gains to molecular diagnostics.
cobas Connection Module (CCM)—high-volume automation solution that provides connectivity across disciplines and third-party platforms.
cobas Liat PCR system—point-of-care analyzer with CLIA-waived, real-time PCR tests for flu A/B, flu A/B + RSV and strep A that provide lab-quality results in 20 minutes or less.
cobas m 511 integrated hematology analyzer—automated system that uses a standardized slide-making and staining process, digital multi-spectral imaging and advanced algorithms to optimize cell counting and classification.
The booth also includes a futures area that offers a glimpse into diagnostics products that are not yet available for sale in the U.S.
In addition, Roche is continuing its commitment to discussing critical industry issues by sponsoring four workshops in conjunction with the AACC 2018 annual meeting.