Mindray Medical Unveils Chemiluminescence Immunoassay System at AACC 2018
By Theresa Herman, Regional Director
Posted on 02 Aug 2018
Mindray Medical (Shenzhen, China), a leading provider of IVD devices and reagents with core business in hematology, clinical chemistry and CLIA, showcased one of the world's smallest, fully automated chemiluminescence immunoassay analyzers at AACC, the world's largest exposition for clinical laboratory products and services. This year's annual event was held in Chicago, Illinois, USA, from July 31 to August 2.
Mindray's solutions cover diverse laboratory needs worldwide. The company offers industry leading hematology analyzers and scalable automation lines, wide-range chemistry analyzers with traceable reagents, immunoassay systems with full assays, and products in flow cytometry, HPLC analysis, coagulation, etc.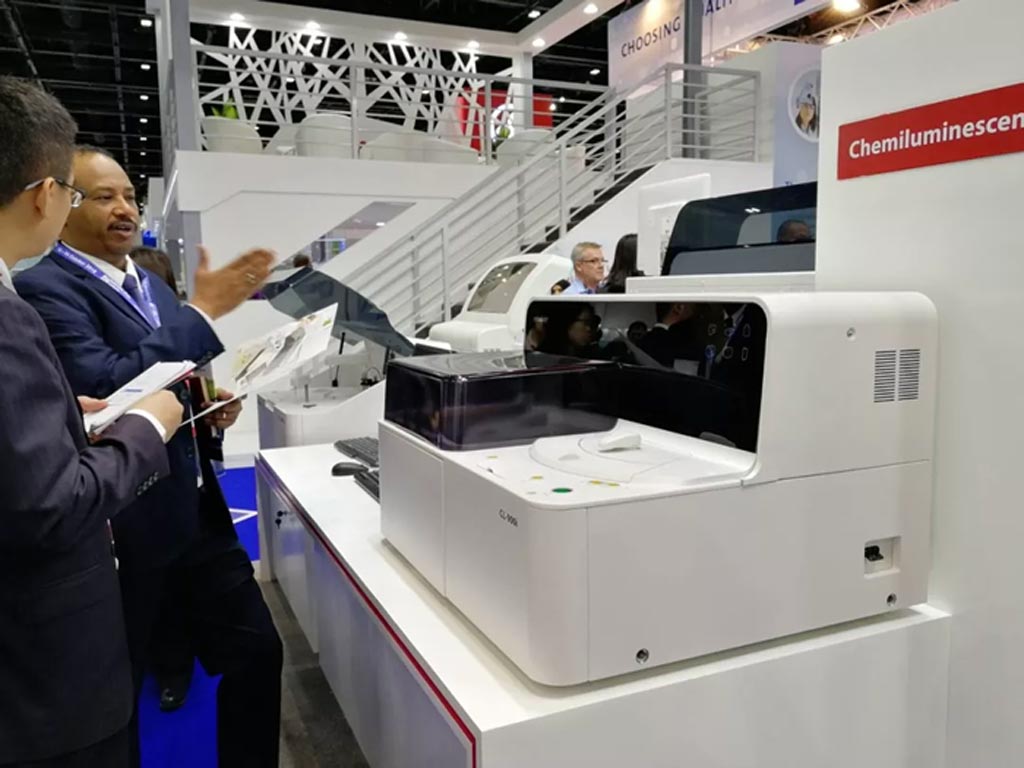 At AACC, Mindray also unveiled the CL900i – a fully automated benchtop chemiluminescence immunoassay system with industry-leading small size that helps maximize laboratory space. With its industry-leading small footprint, fast throughput of 180 tests per hour and zero user maintenance, the CL900i benchtop analyzer provides easy and quality CLIA testing without taking up valuable laboratory floor space. The CL900i offers a broad range of testing results, 50 positions for reagents and 50 positions for samples, making it ideal for small laboratories looking for savings in cost as well as space and having high standards of quality.