Ortho Clinical Diagnostics Highlights Immunodiagnostics at Clinical Expo
By Labmedica International staff writers
Posted on 03 Aug 2017
Ortho Clinical Diagnostics (Raritan, NJ, USA) was among over 750 exhibitors who displayed pioneering diagnostic technology, including the latest in mobile health, molecular diagnostics, mass spectrometry, point-of-care, and automation at the 69th AACC Annual Scientific Meeting & Clinical Lab Expo, the world's largest exposition for clinical laboratory products and services.
Ortho's in vitro diagnostics products and services for the clinical laboratory and immunohematology communities include blood typing products, sophisticated testing technologies, automation, information management and interpretation tools. At the 2017 AACC Clinical Lab Expo held at the San Diego Convention Center from August 1-3, Ortho presented 10 scientific posters highlighting its focus on immunodiagnostics, with discussions on acute kidney injury (AKI), insulin and infectious diseases.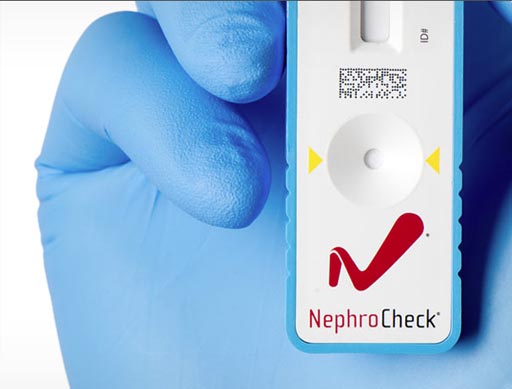 The products on display in Ortho's booth at AACC 2017 included VITROS 3600 Immunodiagnostic Systems, VITROS 4600 Chemistry Systems, VITROS 5600 Integrated Systems, VITROS Automation Solutions, and the ORTHO VISION and ORTHO VISION Max Analyzers. The company also highlighted the NephroCheck test, a risk assessment tool for predicting AKI.
Visitors to Ortho's booth were able to see what is possible in a re-imagined lab and make tangible connections between the work accomplished in the lab and patients' wellbeing. The company's R&D team shared its vision for the future of in vitro diagnostics in its Innovation Lab. The attendees were able to test their skills using real-time dashboard tools and also learned more about working with medical practitioners to help improve cardiac outcomes and help reduce the severity of AKI.
"AACC is a wonderful opportunity for us to engage with members of the lab community and hear their feedback on our products, both current and in development," said Alex Socárras, chief commercial officer for Ortho.
Latest AACC 2017 News