Non‐Invasive Prenatal Diagnosis of Spinal Muscular Atrophy Validated
By LabMedica International staff writers
Posted on 08 Oct 2019
The discovery of cell‐free DNA (cfDNA) in maternal plasma has enhanced the development of non‐invasive prenatal testing (NIPT). Although NIPT for fetal aneuploidies has already been clinically applied, non‐invasive prenatal diagnosis for many single‐gene disorders remains on the developing stage.
Droplet digital PCR is a technology with high sensitivity, specificity, and accuracy to detect and analyze low-abundance nucleic acids. Its high resolution is guaranteed by millions of oil droplets generated per test. Utilizing digital PCR, the feasibility of non‐invasive prenatal diagnosis (NIPD) for fetal monogenic disorders has been proved in several studies analyzing cfDNA.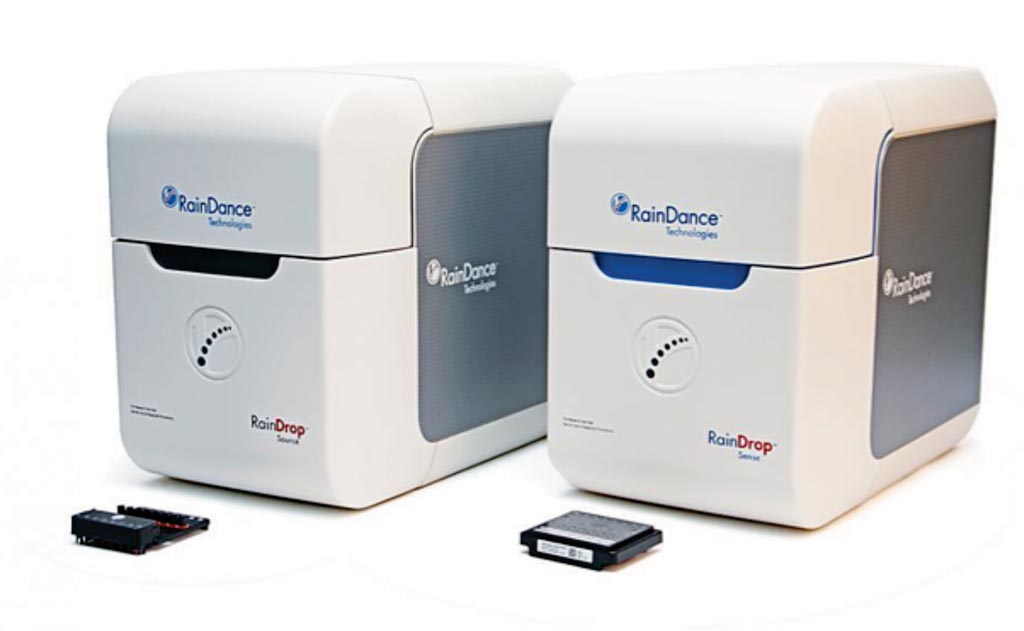 Medical Geneticists at the Central South University (Changsha, China) recruited pregnant women seeking Spinal Muscular Atrophy (SMA) prenatal diagnosis on 16 ~ 22 weeks of gestation for a study. All of the pregnancies had undergone non‐invasive prenatal screening for fetal aneuploidies by next‐generation sequencing (NGS).
The scientists extracted cell‐free DNA from maternal plasma using the QIAamp Circulating Nucleic Acid Kit and the concentrations of cfDNA samples were tested on Qubit. Amniotic fluid was obtained by amniocentesis, from which fetal genomic DNA was extracted by the phenol‐chloroform method. RainDrop droplet digital PCR was performed following standard protocols. SMN1/SMN2 copy numbers of all participants and fetuses were quantified by the multiplex ligation‐dependent probe amplification (MLPA) analysis using SALSA MLPA Kit.
The team reported that the concordance rate with the results of MLPA testing of amniocyte DNA was 94.12% in one test set and 90% in another set of participants. For all tests with a classifiable result, the percent of agreement with the results of MLPA testing of amniocyte DNA was up to 100% (25/25). The authors concluded that they had developed a direct, rapid, and low‐cost technique, which has a potential to be utilized for first‐trimester non‐invasive prenatal diagnosis and screening for spinal muscular atrophy with considerable reliability and feasibility. The study was published on September 25, 2019, in the Journal of Clinical Laboratory Analysis.
Related Links:
Central South University