Serum-IgG Responses in Patients with Mild and Severe COVID-19
By LabMedica International staff writers
Posted on 04 Nov 2020
The coronavirus disease 2019 (COVID-19) pandemic continues, causing considerable morbidity and mortality worldwide. The severity of COVID-19 ranges from asymptomatic to fatal pneumonitis, with mildly symptomatic patients accounting for approximately 80% of all cases according to current understanding.
Severe acute respiratory syndrome coronavirus 2 (SARS-CoV-2), the causative agent of COVID-19, gains entry to human cells by binding the angiotensin-converting enzyme 2 (ACE2) receptor with the receptor-binding domain (RBD) of its spike (S) protein. Antibodies targeting the S-protein may effectively neutralize the virus.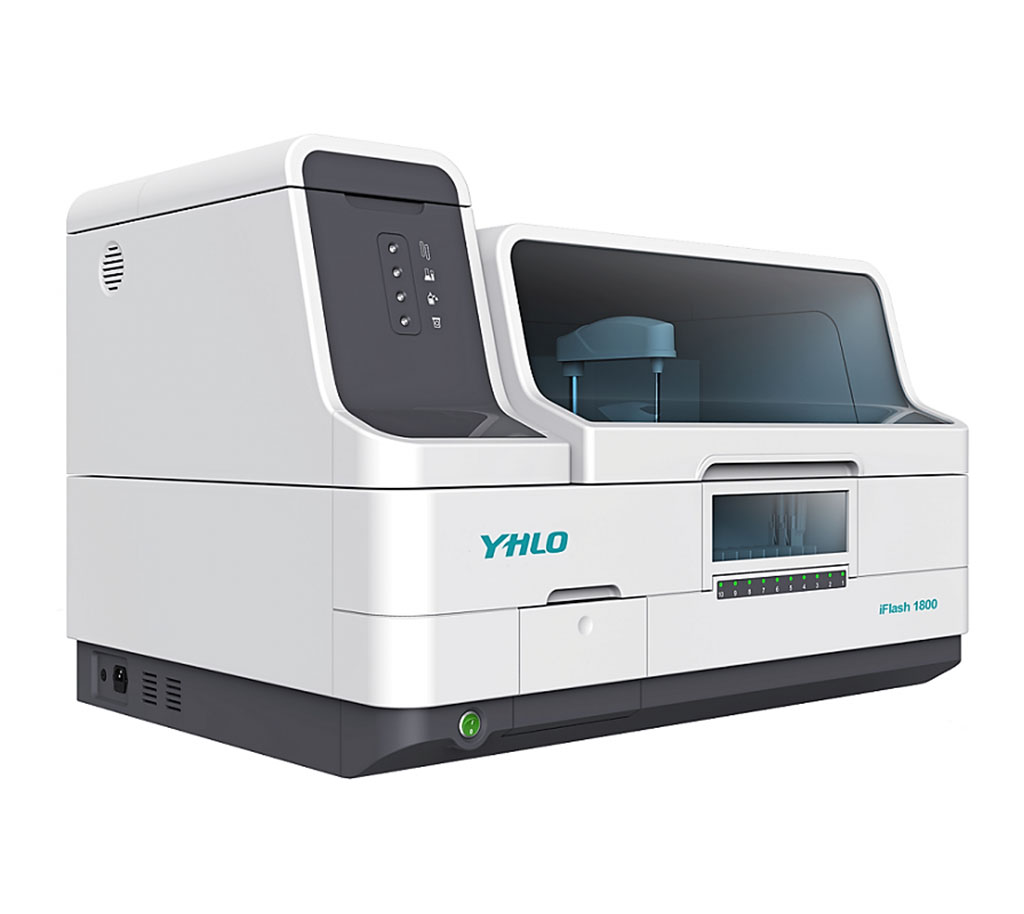 Microbiologists and Immunologists at the University of Gothenburg (Gothenburg, Sweden) recruited a cohort of 47 patients between February 25th and March 25th 2020. All patients had been diagnosed with SARS-CoV-2 with RT-PCR that was performed in a QuantStudio 6 instrument (Applied Biosystems, Foster City, CA, USA). Serum-IgG antibodies against SARS-CoV-2 were analyzed using two commercially available serological assays: the qualitative Architect chemiluminescent microparticle immunoassay (Abbott Laboratories, Abbott Park, IL, USA), measuring IgG against SARS-CoV-2 N-protein, and the quantitative iFlash 1800 chemiluminescent immunoassay (Shenzhen YHLO Biotech Co, LTD, Shenzhen, P.R.China), which measures IgG against both SARS-CoV-2 S- and N-proteins. Neutralizing antibodies (NAb) were determined after inactivation of the complement in serum.
The scientists reported that that all patients with severe symptoms and 29 (90.6%) patients with mild symptoms of COVID-19 developed SARS-CoV-2-specific IgG antibodies in serum. The time to seroconversion was observed to be significantly shorter in patients with severe symptoms compared to mild symptoms (median, 11 versus 22 days). Further, they found significantly higher concentrations of IgG antibodies in patients with severe symptoms (mean 107 AU/mL) than in patients with mild symptoms (mean 65 AU/mL) within 35 days post symptom onset.
Meanwhile, among patients with mild symptoms, three (9.4%) did not develop detectable IgG antibodies as determined using the commercially available assays during the follow-up period, 91–105 days post symptom onset. To further investigate the humoral immune response against SARS-CoV-2 in these three patients, the team analyzed neutralizing antibodies in serum samples collected 78–91 days post symptom onset. All three patients were found to have detectable virus-neutralizing antibodies, and in the two cases with the highest levels of neutralization, spike-protein receptor binding domain (RBD)-specific IgG was detected with an in-house assay.
The authors concluded that patients with severe COVID-19 both seroconvert earlier and develop higher concentrations of SARS-CoV-2-specific IgG than patients with mild symptoms. That not all COVID-19 patients develop detectable levels of IgG using two validated commercial methods, even over time, are vital for the interpretation of COVID-19 seroprevalence surveys and estimating the true prevalence in populations. The study was published on October 21, 2020 in the journal
PLOS ONE.