Diagnostic Techniques Compared for Malaria Diagnosis
By Labmedica International staff writers
Posted on 13 Sep 2018
Malaria is an overwhelming problem in tropical developing countries. It is currently the most important human parasitic disease in the world and continues to be a serious public health problem.
Appropriate diagnostic methods are essential for early detection. Microscopy examination of blood films remains the gold standard, although molecular techniques have higher sensitivity and are very useful in cases of low parasitaemia and mixed infections.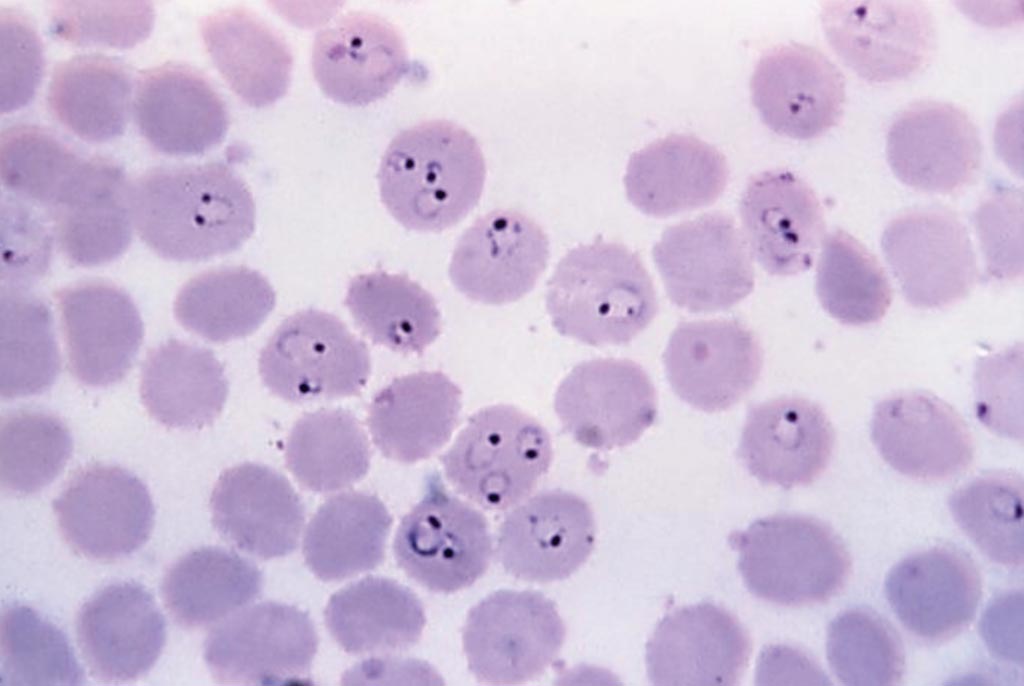 Medical scientists working with those at the Hospital Universitario 12 de Octubre (Madrid, Spain) carried out a prospective, observational, multicenter study that was performed at five different hospitals in Madrid, Spain, between January 2015 and April 2017. All participants were immigrants from malaria-endemic areas, who were divided into two groups: asymptomatic group and symptomatic. A 5mL blood sample was collected from all participants.
All the samples were tested using all the diagnostic techniques: rapid diagnostic technique, Giemsa-stained thin and thick blood films, the commercial polymerase chain reaction technique under evaluation, and the reference molecular technique (CNM-PCR).
The team found that for the 250 patients included in the study: 164 (65.6%) in the asymptomatic group, and 86 (34.4%) in the symptomatic group. There were seven cases of asymptomatic parasitaemia (prevalence = 2.8%) that were detected only by molecular methods. In the symptomatic group, there were seven cases of submicroscopic malaria. The main species detected was Plasmodium falciparum (96.6%). The commercial molecular technique had higher sensitivity of 96% than the other methods and a high rate of concordance with the in-house reference PCR technique.
The authors concluded that The FTD-Malaria and Malaria Differentiation PCRs showed good test values for the diagnostic test parameters (sensitivity, specificity, positive and negative predictive values and likelihood ratios), as well as good inter-procedure agreement for detecting malaria infections. The study was published on August 29, 2018, in the Malaria Journal.
Related Links:
Hospital Universitario 12 de Octubre