Rapid Salivary Test Developed for Zika Virus
By Labmedica International staff writers
Posted on 07 Mar 2018
Early pathogen identification is necessary to combat the spread of newly emerging and re-emerging epidemics. Diagnosis can be accomplished with a generic platform and protocol designed to identify any pathogen by detection of the pathogen's nucleic acid once its sequence is determined and its antigenic footprint identified.
Blood samples are most often used to test for Zika virus (ZIKV) and are typically processed using a common diagnostic technique called real-time polymerase chain reaction (RT-PCR). However blood may not be the best fluid as the virus disappears in the blood a week or two after a person is infected, it can persist longer in saliva, semen, and urine.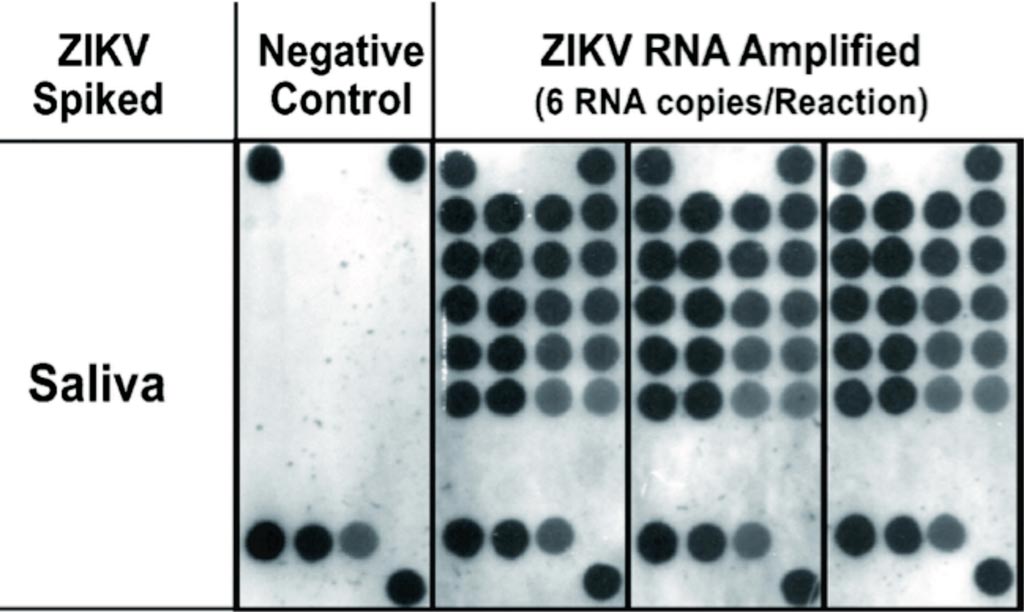 Scientists at the New York University College of Dentistry (New York, NY, USA) and their colleagues developed a rapid Zika test that combines both nucleic acid and antibody assays using saliva, given that Zika virus and antibodies persist in saliva. A saliva test is also noninvasive, cost effective, and easier to collect than blood or urine. The team first optimized the reverse-transcription loop-mediated isothermal amplification (RT-LAMP) assay to detect ZIKV RNA using a benchtop isothermal amplification device and then adapted the assay to the CARD cartridge microfluidic device (Rheonix, Ithaca, NY, USA).
The microfluidic Rheonix CARD cartridge is an integrated cassette that can provide both an immunological and nucleic acid (RT-LAMP) result from a single sample. It incorporates all the pumps, valves, micro channels, reactions, and reagent reservoirs on a disposable cartridge. The processing and analysis on the Rheonix CARD cartridge is controlled by the Encompass Optimum workstation developed to provide automated control of all sample preparation functions.
The assay in a microfluidic device that will allow analyzing 24 samples simultaneously and automatically from sample introduction to detection by reverse dot-blot for detection (RDB) technique. Preliminary data using saliva samples spiked with ZIKV showed that the diagnostic system detects ZIKV RNA in saliva. The limit of detection of the RT-LAMP assay on the Genie III instrument (OptiGene, Horsham, UK) and Rheonix CARD cartridges is similar to other results reported using RT-LAMP and other isothermal assays. The study was published on February 5, 2018, in the journal
Public Library of Science ONE.
Latest Microbiology News