Profiling of Blood Transcriptome Predicts Complications in Pregnancies
By Labmedica International staff writers
Posted on 15 Apr 2019
Researchers have proposed profiling of the blood transcriptome as a method to predict complications in pregnancy that might be experienced by women with systemic lupus erythematosus.
Systemic lupus erythematosus carries an increased risk of pregnancy complications, including preeclampsia and fetal adverse outcomes. To identify the underlying molecular mechanisms responsible for this risk, investigators at Weill Cornell Medicine (New York, NY, USA) longitudinally profiled the blood transcriptome of 92 lupus patients and 43 healthy women during pregnancy and postpartum and performed multicolor flow cytometry in a subset of them.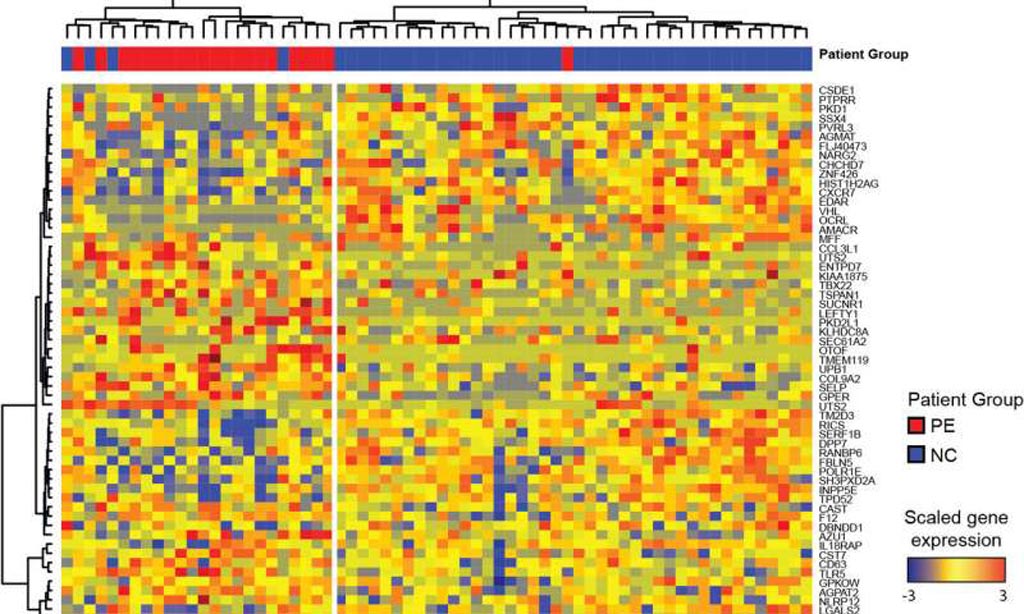 The transcriptome is the set of all RNA molecules in a cell or a population of cells. It is sometimes used to refer to all RNAs, or just mRNA, depending on the particular experiment. It differs from the exome in that it includes only those RNA molecules found in a specified cell population, and usually includes the amount or concentration of each RNA molecule in addition to the molecular identities. Since it includes all mRNA transcripts in the cell, the transcriptome reflects the genes that are being actively expressed at any given time.
The investigators also profiled 25 healthy women undergoing assisted reproductive technology to monitor transcriptional changes around the time of embryo implantation.
Results indicated that during healthy pregnancy there was a sustained down-regulation of multiple immune signatures, including interferon and plasma cells. These changes appeared early after embryo implantation and were mirrored in uncomplicated lupus pregnancies. Patients with preeclampsia displayed early up-regulation of neutrophil signatures that correlated with expansion of immature neutrophils.
Lupus pregnancies with fetal complications carried the highest interferon and plasma cell signatures as well as activated CD4+ T-cell counts. Therefore, blood immunomonitoring revealed that both healthy and uncomplicated lupus pregnancies exhibited early and sustained transcriptional modulation of lupus-related signatures. Lack of this modulation was associated with adverse outcomes.
"Overall, we have identified significant changes in immune pathways during healthy pregnancy and found that failure to modulate them properly is associated with complications in pregnant lupus patients," said senior author Dr. Virginia Pascual, professor of pediatrics at Weill Cornell Medicine. "Our findings provide a framework for future studies aimed at developing therapeutic strategies to improve health outcomes for mothers with lupus and their offspring."
The work was published in the April 8, 2019, online edition of the Journal of Experimental Medicine.
Related Links:
Weill Cornell Medicine