Gene Panel Predicts Disease Progession for Patients with B-cell Lymphoma
By LabMedica International staff writers
Posted on 28 Oct 2019
Cancer researchers developed a 29 gene–based weighted prognostic score for predicting event-free survival and overall survival of patients suffering from diffuse large B-cell lymphoma (DLBCL).
DLBCL is the most common type of non-Hodgkin lymphoma, an aggressive cancer that begins in certain immune system cells and can occur almost anywhere in the body. This cancer occurs primarily in older individuals, with a median age of diagnosis at approximately 70 years of age, although it can also occur in children and young adults in rare cases. An elevated level of circulating cell-free DNA (cfDNA) has been associated with tumor mass and poor prognosis in DLBCL, but the tumor-specific molecular alterations in cfDNA with prognostic significance have remained unclear.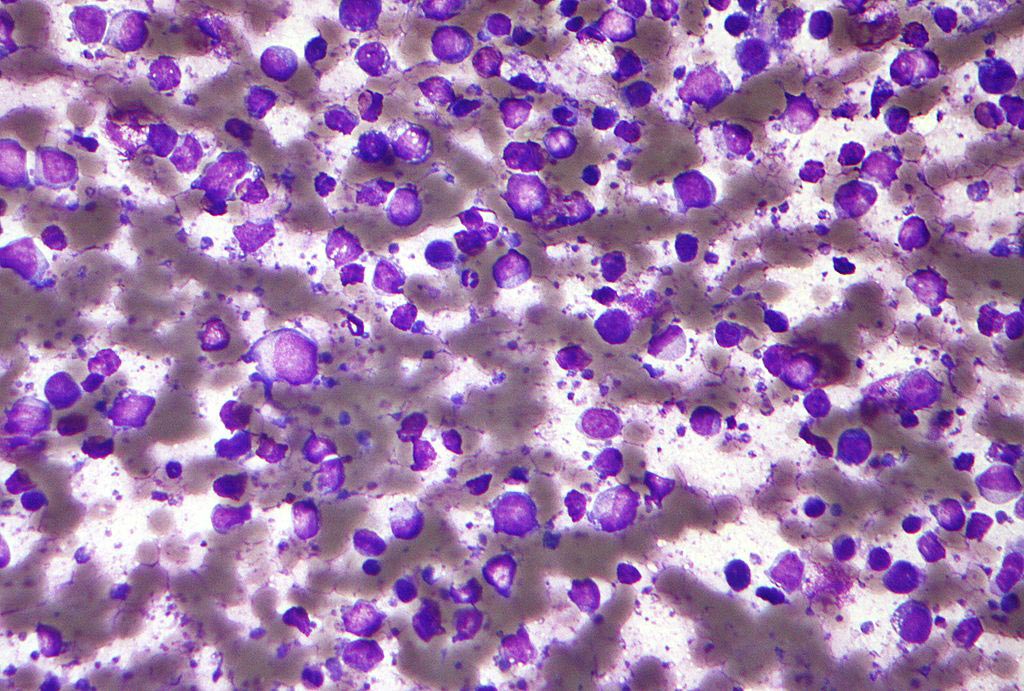 To help clarify this issue, investigators at the University of Chicago Medical Center (IL, USA) studied the association between 5-hydroxymethylcytosines (5hmC), a mark of active demethylation and gene activation, in cfDNA from blood plasma and prognosis in newly diagnosed DLBCL patients.
The investigators emplyed the 5hmC-Seal, a highly sensitive chemical labeling–based sequencing technology, to profile genome-wide 5hmC in cfDNA from blood plasma of 48 patients with newly diagnosed DLBCL. This technology used the T4 bacteriophage beta-glucosyltransferase to transfer an engineered glucose moiety containing an azide group onto the hydroxyl group of 5-hmC. The azide group could be chemically modified with biotin for detection, affinity enrichment, and sequencing of 5-hmC–containing DNA fragments. The 5hmC-Seal technology was shown to be a robust profiling approach for enriching and quantifying 5hmC-modified DNA fragments with as little as one to two nanograms of cfDNA in less than five milliliters of plasma.
The investigators tested the hypothesis that 5hmC profiles in cfDNA at the time of diagnosis reflected the clinical characteristics of DLBCL and were associated with survival. Results obtained during the study enabled the development of a 29 gene–based weighted prognostic score for predicting event-free survival and overall survival.
"Our findings, if validated in a larger independent patient population, could impact the cure rate for DLBCL," said first author Dr. Brian Chiu, associate professor of epidemiology at the University of Chicago Medical Center. "By identifying those patients who are at high-risk of treatment failure, we can see who may benefit from individualized clinical management or earlier treatment with novel or targeted therapies."
The study was published in the October 8, 2019, online edition of the journal Blood Advances.
Related Links:
University of Chicago Medical Center