Diagnostic Test Identifies Resistance Mutation that Enables Use of Inexpensive, Single Dose Gonorrhea Drug
By LabMedica International staff writers
Posted on 17 Aug 2020
By detecting the mutated gene responsible for resistance to the drug ciprofloxacin, it is possible to identify gonorrhea patients who can be cured by a single oral dose of this drug.
Gonorrhea, a sexually transmitted infection (STI) caused by Neisseria gonorrhoeae, remains a major public health issue worldwide with the World Health Organization (WHO) estimating that 87 million new cases of gonorrhea occur annually. Untreated gonorrhea contributes to serious reproductive and sexual health problems, including pelvic inflammatory disease, infertility, and an increased risk of transmission of human immunodeficiency virus (HIV).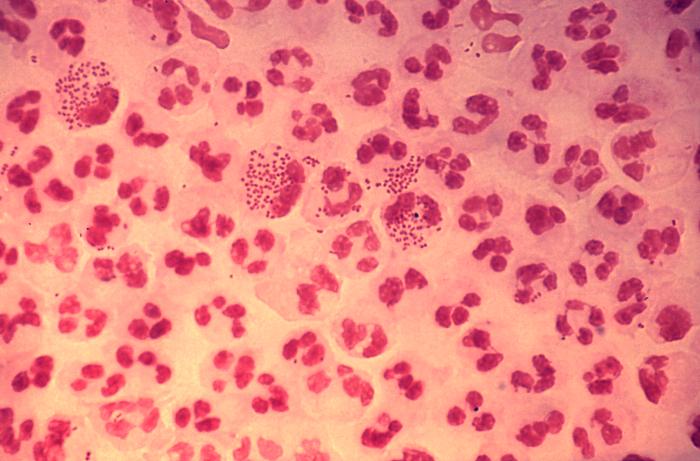 Use of the inexpensive oral antibiotic ciprofloxacin to treat gonorrhea has largely been discontinued over concerns that the bacterium was becoming resistant to it. On the other hand, a molecular assay that predicts in vitro ciprofloxacin susceptibility is now available but has not been systematically studied in human infections.
Investigators at the University of California, Los Angeles (USA) used this genotypic polymerase chain reaction assay to determine the status of the N. gonorrhoeae gyrase subunit A serine 91 codon. They then conducted a multisite prospective clinical study of the efficacy of a single oral dose of ciprofloxacin 500 mg in patients with culture-positive gonorrhea. Follow-up specimens for culture were collected to determine microbiological cure five to 10 days post-treatment.
Results showed that of the 106 subjects possessing culture-positive infections with wild-type gyrA serine N. gonorrhoeae genotype, the efficacy of single-dose oral ciprofloxacin treatment was 100%. Thus, oral ciprofloxacin was highly effective against infections caused by the bacterium lacking the gyrA serine mutation.
"The new test gives doctors more choices to treat the sexually transmitted infection and could help slow down the spread of drug-resistant gonorrhea," said first author Dr. Jeffrey Klausner, professor of medicine at the University of California, Los Angeles. "Gonorrhea is one of the most common drug-resistant infections worldwide and is becoming harder to treat. Current treatment methods require an antibiotic injection, which is expensive and painful. This new test could make it easier and safer to treat gonorrhea with different antibiotics, including one pill given by mouth. Using a pill instead of a shot would also make it easier and faster to treat sex partners of patients with gonorrhea."
The paper was published in the August 7, 2020, online edition of the journal
Clinical Infectious Diseases
.
Related Links:


University of California, Los Angeles