New Technique Predicts Preterm Births in High Risk Women
By LabMedica International staff writers
Posted on 14 Aug 2020
Globally, preterm birth is the leading cause of death in children under 5 years with 15 million babies being born before 37 weeks' gestation each year. Spontaneous preterm birth is a syndrome, which can be precipitated by a variety of factors.
The association between bacterial vaginosis (BV) detected using laboratory techniques and preterm labor has been recognized for many years. Its presence, detected in early pregnancy is associated with an increased risk of preterm labor. However, treatment of BV with antibiotics has not been demonstrated to prevent preterm birth.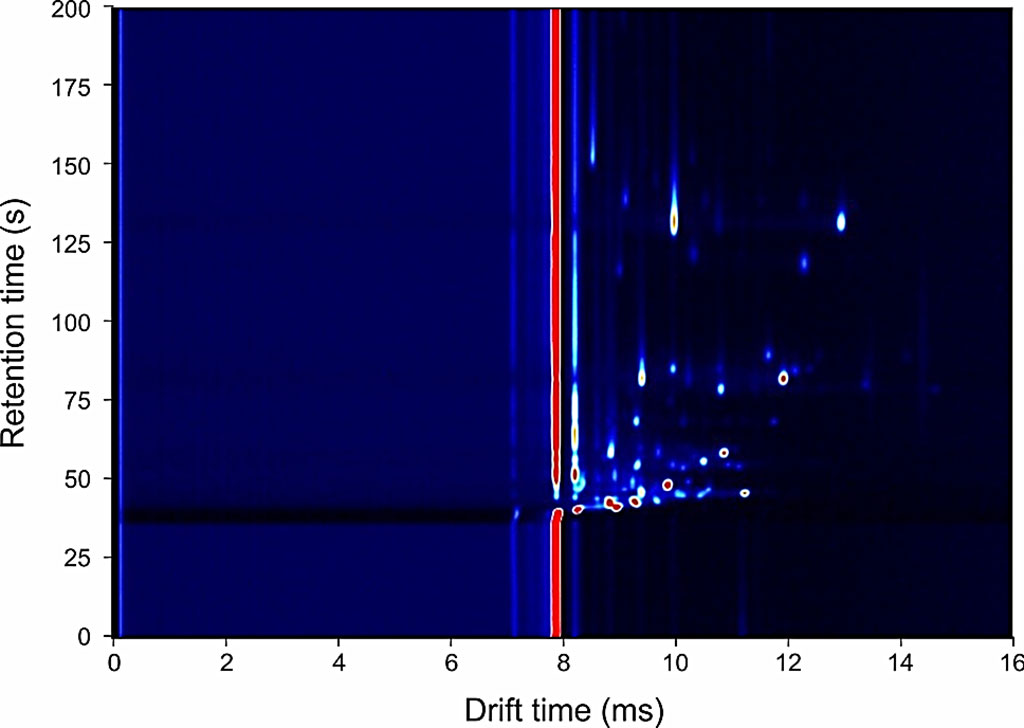 Gynecologists and Bioengineers at the Warwick University (Coventry, UK) carried out a prospective observational cohort of repeated sampling of 216 patients between 10 to 29 weeks of pregnancy (total 493 sets of swabs were taken, with at least two swabs per patient), from women attending the high-risk preterm prevention clinic at a tertiary level teaching hospital from January 2017-August 2018. The team initially analyzed volatile organic compounds (VOCs) present in the vagina for a condition called bacterial vaginosis, in which the bacteria of the vagina have become imbalanced. Vaginal swabs were taken during the second and third trimesters of pregnancy and the outcome of all pregnancies followed up.
The technology they used works by separating the vapor molecules by combining two techniques that first pre-separates molecules based on their reaction with a stationary phase coating (a gas-chromatograph), followed by measuring their mobility in a high-electric field (an Ion Mobility Spectrometer). The odors/VOCs emanating from the samples were analyzed using a GC-IMS instrument (G.A.S., Dortmund, Germany), which is based on Gas Chromatograph – Ion Mobility Spectrometry principles (GC-IMS). Using machine learning techniques, the team 'trained' the technology to spot patterns of VOCs that were signs of bacterial vaginosis.
The team reported that VOC analysis of vaginal swabs, taken in the mid-trimester, is a fair test (AUC 0.79) for preterm prediction, with a sensitivity of 0.66 (95%CI 0.56–0.75) and specificity 0.89 (95%CI 0.82–0.94). Using vaginal swabs taken closest to delivery, VOC analysis is a good test (AUC 0.84) for the prediction of preterm birth with a sensitivity of 0.73 (95%CI 0.64–0.81) and specificity of 0.90 (95%CI 0.82–0.95).
Lauren Lacey, MD, an associate professor and lead author of the study, said, "We've demonstrated that the technology has good diagnostic accuracy, and in the future it could form part of a care pathway to determine who would deliver preterm. VOC technology is really interesting because it reflects both the microbiome and the host response, whereas other technologies look for a specific biomarker. It's the beginning of looking at the association of VOCs with preterm delivery. We want to develop this and look at whether these patterns could be implemented into a care pathway."
The authors concluded that this novel work has demonstrated that VOC analysis has the potential to be used as a predictive tool to support the prediction of preterm birth and aid personalized prevention strategies. The study was published on July 22, 2020 in the journal Scientific Reports.
Related Links:

Warwick University
G.A.S Dortmund