Semen Exosome MicroRNA Proves Biomarker for Prostate Cancer
By LabMedica International staff writers
Posted on 07 Oct 2019
Researchers have shown that microRNAs present in semen exosomes can serve as biomarkers for the non-invasive diagnosis of prostate cancer.
Exosomes are a type of extracellular vesicle (EV), a class that also includes microvesicles and apoptotic bodies. EVs are cell-derived lipid-bilayer-enclosed structures, with sizes ranging from 30 to 5,000 nanometers. In the past decade, EVs have emerged as important mediators of cell communication because they serve as vehicles for the intercellular transmission of biological signals (proteins or nucleic acids) capable of altering cell function and physiology.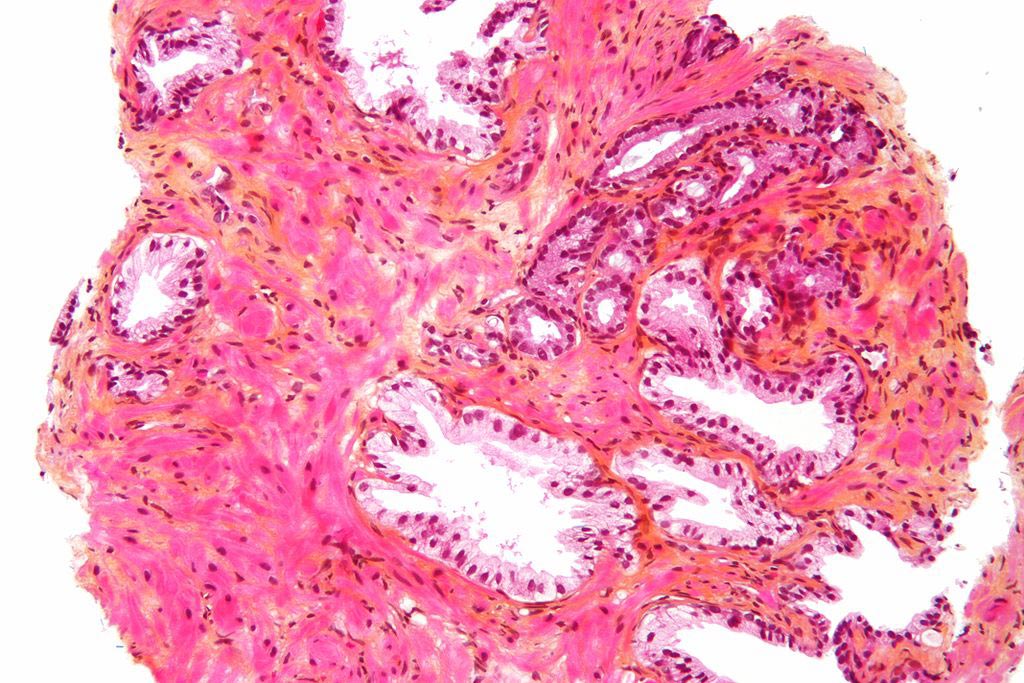 MicroRNAs (miRNAs) and short interfering RNAs (siRNA) comprise a class of about 20 nucleotides-long RNA fragments that block gene expression by attaching to molecules of messenger RNA in a fashion that prevents them from transmitting the protein synthesizing instructions they had received from the DNA. MiRNAs resemble siRNAs of the RNA interference (RNAi) pathway, except miRNAs derive from regions of RNA transcripts that fold back on themselves to form short hairpins, whereas siRNAs derive from longer regions of double-stranded RNA. With their capacity to fine-tune protein expression via sequence-specific interactions, miRNAs help regulate cell maintenance and differentiation. Furthermore, miRNAs play essential roles in tumor development, are stable under diverse analytical conditions, and can be readily detected in body fluids.
Although it is specific for prostate tissue, serum prostate-specific antigen (PSA) screening has resulted in an over-diagnosis of prostate cancer and many unnecessary biopsies of benign disease due to a well-documented low cancer specificity. Therefore, improved diagnostic methods are required.
In this regard, investigators at the Bellvitge Biomedical Research Institute (Barcelona, Spain) suggested that semen could be considered a liquid biopsy of the organs of male reproductive system and specifically of prostate gland, since approximately 40% of semen is derived from prostatic tissue, so that its contents are most likely to contain prostate disease-specific derived molecules.
To test this theory, the investigators profiled the expression level of miRNAs contained in semen exosomes from men with moderately increased PSA levels to assess their usefulness, either alone or in addition to PSA marker, as non-invasive biomarkers for the early efficient diagnosis and prognosis of prostate cancer.
The investigators reported that an altered miRNA expression pattern was detected by high throughput profiling analysis of prostate cancer patients when compared with healthy individuals'exosomal semen samples. The presence of vasectomy was taken into account for the interpretation of results. Fourteen miRNAs were selected for miRNA validation as prostate cancer biomarkers in a subsequent set of semen samples. The pathway analysis of predicted miRNA target genes supported a role for these miRNAs in prostate cancer diagnosis and/or progression.
"Our study shows semen exosome miRNA-based models as molecular biomarkers with the potential to improve prostate cancer diagnosis/prognosis efficiency. These miRNA-based tests should provide reliable information that will help physicians to take clinical decisions as well as will save unnecessary invasive biopsies to the patients, improving the efficiency of detection of prostate cancer and patient outcome," said senior author Dr. Sara Larriba, a principle investigator at the Bellvitge Biomedical Research Institute. "Our aim is to offer our results to the clinics as a diagnostic test. In that respect, as our next step, we should carry out further prospective studies on larger cohorts of patients before this miRNA-based biomarker could be adopted in the daily clinical practice."
The semen exosome study was published in the September 24, 2019, online edition of the journal Scientific Reports.
Related Links:
Bellvitge Biomedical Research Institute