MicroRNA Biomarker Distinguishes Growth of Aggressive Prostate Tumors
By LabMedica International staff writers
Posted on 08 Jul 2019
A microRNA biomarker found in the urine of men with prostate cancer can distinguish slow growing cancers from potentially life-threatening aggressive tumors.
Current screening tools, including biopsy and blood screening for prostate specific antigen (PSA), are not able to differentiate between the 25% to 40% of patients with slow growing clinically insignificant disease, and the 20% to 35% of patients with aggressive prostate cancer who may not receive appropriate treatment.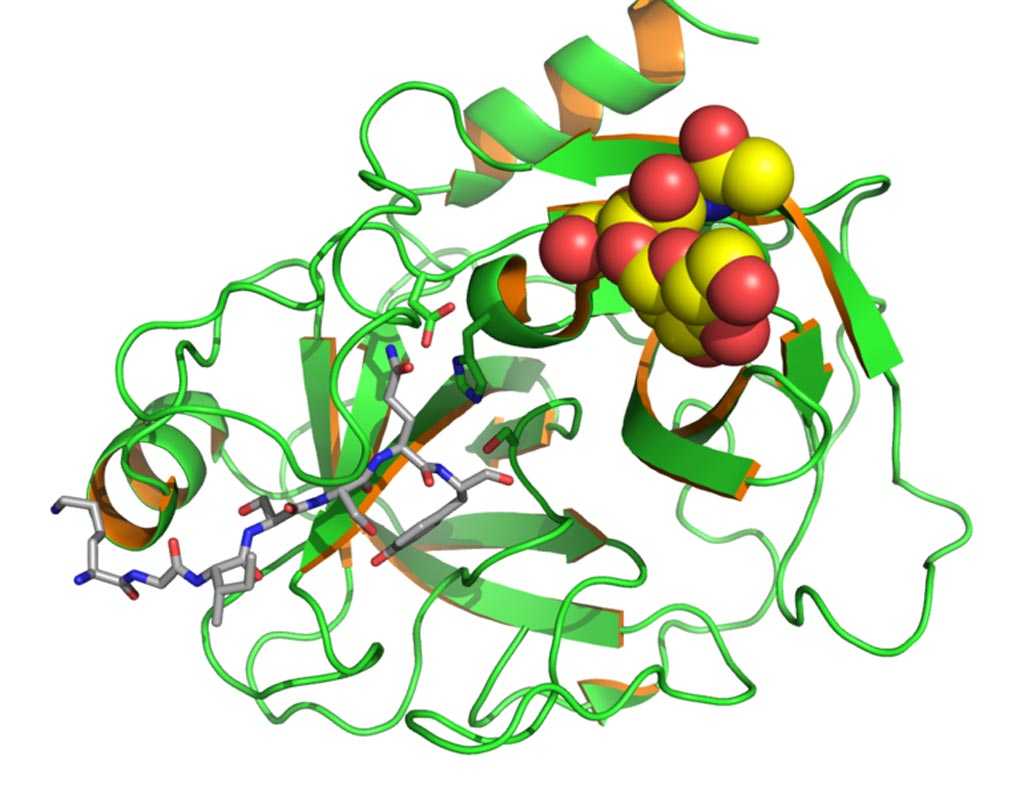 Investigators at the University of California, Los Angeles (USA) and collaborators at the University of Toronto (Canada) sought to develop a non-invasive test for the early detection of aggressive prostate tumors and hypothesized that miRNAs in the urine might prove to be appropriate biomarkers for this purpose.
MicroRNAs (miRNAs) and short interfering RNAs (siRNA) comprise a class of about 20 nucleotides-long RNA fragments that block gene expression by attaching to molecules of messenger RNA in a fashion that prevents them from transmitting the protein synthesizing instructions they had received from the DNA. MiRNAs resemble siRNAs of the RNA interference (RNAi) pathway, except miRNAs derive from regions of RNA transcripts that fold back on themselves to form short hairpins, whereas siRNAs derive from longer regions of double-stranded RNA. With their capacity to fine-tune protein expression via sequence-specific interactions, miRNAs help regulate cell maintenance and differentiation. Furthermore, miRNAs play essential roles in tumor development, are stable under diverse analytical conditions, and can be readily detected in body fluids.
For this study, the investigators measured the longitudinal stability of 673 miRNAs collected from serial urine samples from 10 patients with localized prostate cancer. They then measured temporally stable miRNAs in an independent training cohort and created a biomarker predictive of Gleason grade using machine-learning techniques. Finally, they validated this biomarker in an independent validation cohort.
Results revealed that each individual had a specific urine miRNA fingerprint. These fingerprints were temporally stable, and associated with specific biological functions. Seven miRNAs were identified that were stable over time within individual patients, and these were combined with machine-learning techniques to create a novel biomarker for prostate cancer that overcame inter-individual variability. This urine biomarker robustly identified high-risk patients and achieved similar accuracy as tissue-based diagnostic markers.
"We developed a three-stage experimental strategy that would maximize statistical and data science considerations to give us the best chance of finding a biomarker to predict prostate cancer aggressiveness," said senior author Dr. Paul Boutros, professor of urology and human genetics at the University of California, Los Angeles. "What this test does is gives the clinician, the patient, and their caregivers confidence in their treatment plan."
The study was published in the June 4, 2019, online edition of the Journal of the National Cancer Institute.
Related Links:
University of California, Los Angeles
University of Toronto