Gene Set Isolated in Transformation of Skin Cells into Embryonic Tissues
By Labmedica International staff writers
Posted on 13 May 2019
A team of developmental biologists identified a set of five genes that is capable of transforming skin cells into pluripotent stem cells and then into all three of the cell types that comprise the early embryo: the embryo itself, the placenta, and the extra-embryonic tissues, such as the umbilical cord.
Totipotency represents the type of cell with the greatest differentiation potential, being able to differentiate into any embryonic cell, as well as extraembryonic cells. In contrast, pluripotent cells can only differentiate into embryonic cells. Following fertilization, totipotent cells undergo asymmetric cell divisions, resulting in three distinct cell types in the late pre-implantation blastocyst: epiblast (Epi), primitive endoderm (PrE), and trophectoderm (TE).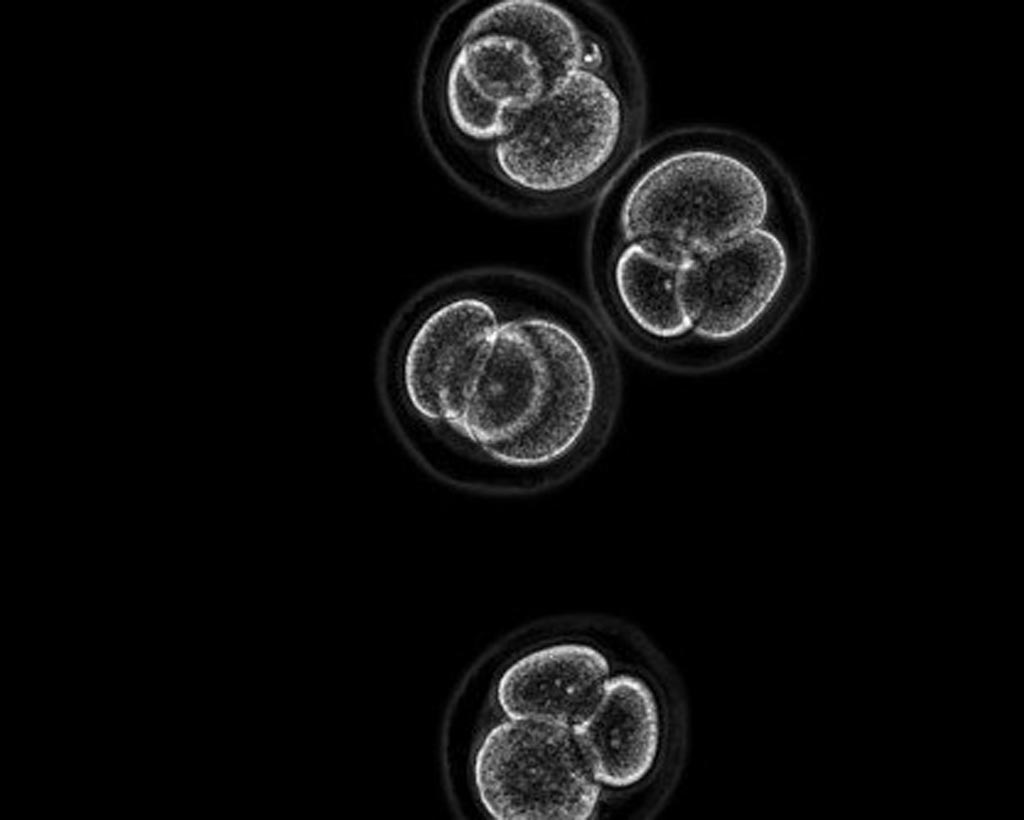 In the current study, investigators at the Hebrew University of Jerusalem (Israel) sought to understand whether these three cell types could be induced from fibroblasts by one combination of transcription factors.
Starting with mouse skin cells, the investigators utilized a sophisticated fluorescent "knockin" reporter system to identify a combination of five transcription factors, Gata3, Eomes, Tfap2c, Myc, and Esrrb, that could reprogram fibroblasts into induced pluripotent stem cells (iPSCs), induced trophoblast stem cells (iTSCs), and induced extraembryonic endoderm stem cells (iXENs), concomitantly.
In-depth transcriptomic, chromatin, and epigenetic analyses provide insights into the molecular mechanisms that powered the reprogramming process toward the three cell types. Results published in the April 25, 2019, online edition of the journal Cell Stem Cell showed that the interplay between Esrrb and Eomes during the reprogramming process determined cell fate, where high levels of Esrrb induced a XEN-like state that drove pluripotency and high levels of Eomes drove trophectodermal fate.
Trophoblasts are cells forming the outer layer of a blastocyst, which provide nutrients to the embryo and develop into a large part of the placenta. They are formed during the first stage of pregnancy and are the first cells to differentiate from the fertilized egg. This layer of trophoblasts is also collectively referred to as "the trophoblast" or, after gastrulation, the trophectoderm, as it is then contiguous with the ectoderm of the embryo.
Related Links:
Hebrew University of Jerusalem