Blood Test Distinguishes between Forms of Inflammatory Bowel Disease
By LabMedica International staff writers
Posted on 13 May 2019
A recently developed blood test distinguishes between mild and severe forms of inflammatory bowel disease and is potentially a step towards realizing personalized therapy for the syndrome.
Crohn's disease and ulcerative colitis, collectively referred to as inflammatory bowel disease (IBD), are chronic conditions that involve inflammation of the gut. Investigators at the University of Cambridge (United Kingdom) had previously described a prognostic transcriptional signature in CD8 T-cells that separated patients with IBD into two phenotypically distinct subgroups, termed IBD1 and IBD2. The IBD1 subgroup experienced significantly more aggressive disease and demonstrated poorer prognosis than IBD2 patients.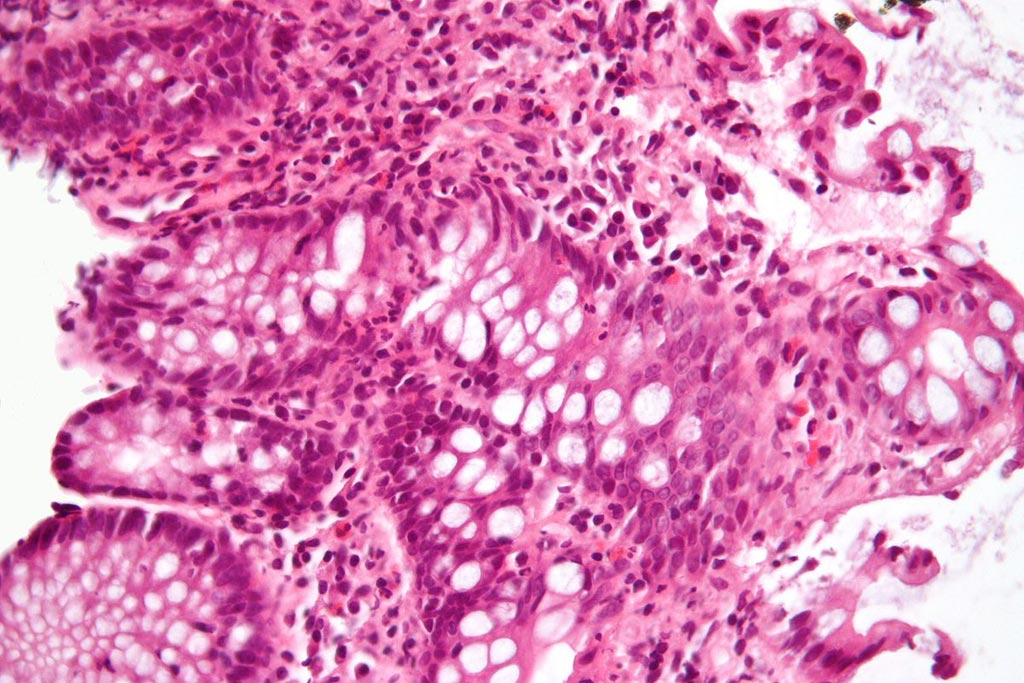 In the current study, the investigators sought to develop a blood-based test that could identify these subgroups without cell separation and be suitable for clinical use. To this end, they used a combination of machine learning and the qPCR (quantitative polymerase chain reaction) whole blood assay to identify genetic signatures in a cohort of 69 Crohn's disease patients that re-created the two subgroups from their previous study. The signatures were then validated in 123 IBD patients. Results indicated that the new test was 90-100% accurate in correctly identifying patients with the milder IBD2 form of the disease.
"IBD can be a very debilitating disease, but this new test could help us transform treatment options, moving away from a "one size fits all" approach to a personalized approach to treating patients," said senior author Dr. Kenneth G. C. Smith, professor of medicine at the University of Cambridge.
Further development of the test is being carried out by the spinout company PredictImmune (Cambridge, United Kingdom).
The IBD blood test was described in the April 27, 2019, online edition of the journal Gut.
Related Links:
University of Cambridge
PredictImmune