Natural Antibodies Can Prevent Adverse Immune Reactions
By Labmedica International staff writers
Posted on 11 Mar 2019
Natural antibodies, in particular IgG, have been shown to be a critical factor that determines the efficiency of complement activation in different subjects and by different nanomaterials.
Deposition of complement factors (opsonization) on nanoparticles may promote clearance from the blood by macrophages and trigger pro-inflammatory responses, but the mechanisms regulating the efficiency of complement activation are poorly understood.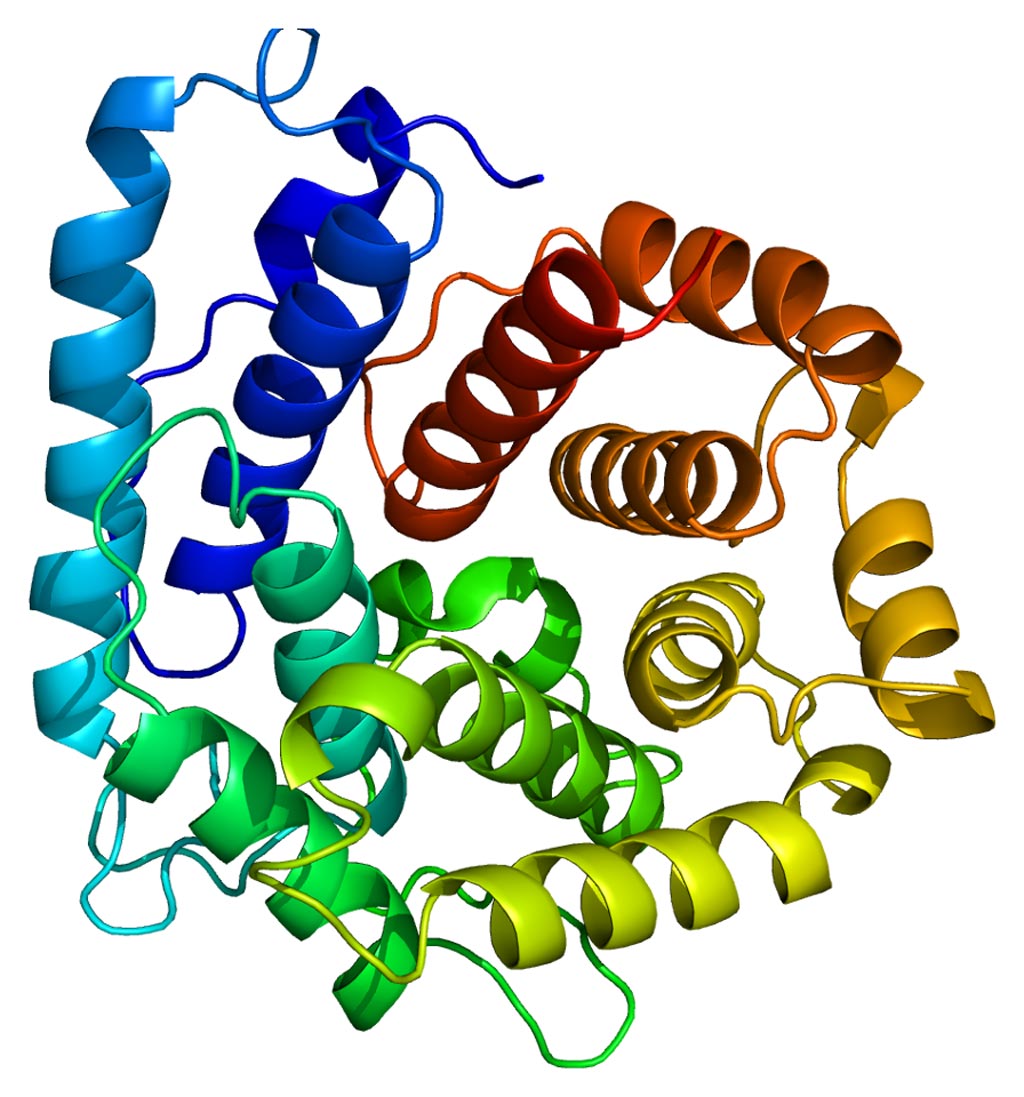 Opsonization is the molecular mechanism whereby molecules, microbes, or apoptotic cells are chemically modified to have stronger interactions with cell surface receptors on phagocytes and natural killer (NK cells). With the antigen coated in opsonins, binding to immune cells is greatly enhanced. Opsonization also mediates phagocytosis via signal cascades from cell surface receptors. Opsonins aid the immune system in a number of ways: in a healthy individual, they mark dead and dying self-cells for clearance by macrophages and neutrophils, activate complement proteins, and target cells for destruction through the action of NK cells.
Investigators at the University of Colorado (Aurora, CO, USA) previously found that opsonization of superparamagnetic iron oxide (SPIO) nanoworms with the third complement protein (C3) was dependent on the biomolecule corona of the nanoparticles. C3 is a molecule that plays a central role in the activation of the complement system, and its activation is required for both classical and alternative complement activation pathways. People with C3 deficiency are susceptible to bacterial infection.
In a paper published in the January 14, 2019, online edition of the journal Nature Nanotechnology, the investigators reported that binding of only a few immunoglobulin molecules, and specifically IgG, determined the efficiency of C3 deposition on nanomaterials introduced into the plasma and sera of healthy donors and in plasma of cancer patients, regardless of the complement activation pathway. Moreover, the presence of the biomolecule corona enhanced IgG binding to all tested nanomaterials.
"In all of the nanoparticles that we tested, complement activation was dependent on the binding of certain of these natural antibodies to nanoparticles," said senior author Dr. Dmitri Simberg, associate professor of pharmaceutical sciences at the University of Colorado. "Interestingly, the antibodies bind to the proteins in the corona, rather than to the pristine nanoparticle surface itself. If a person has a high level of antibodies that can recognize a particular type of nanoparticle, this person will have high complement activation. The study gave us an exciting new angle on how the system recognizes nanomaterials. This knowledge step is important for designing a better coating so the particles can be more biocompatible and safer. I am a really big fan and proponent of mechanistic studies in the nanodrug delivery field that can guide us to better designs."
Related Links:
University of Colorado