Bioprinting Studies How Cancer Cells Grow and Spread
By Labmedica International staff writers
Posted on 26 Feb 2019
Novel use of a three-dimensional (3D) bioprinting technique has created new ways to study how cancer cells grow and spread.
Investigators at the University of Minnesota (Minneapolis/St. Paul, USA) have developed three-dimensional bioprinting techniques that have been adapted to build tumor constructs via precise placement of living cells, functional biomaterials, and programmable release capsules.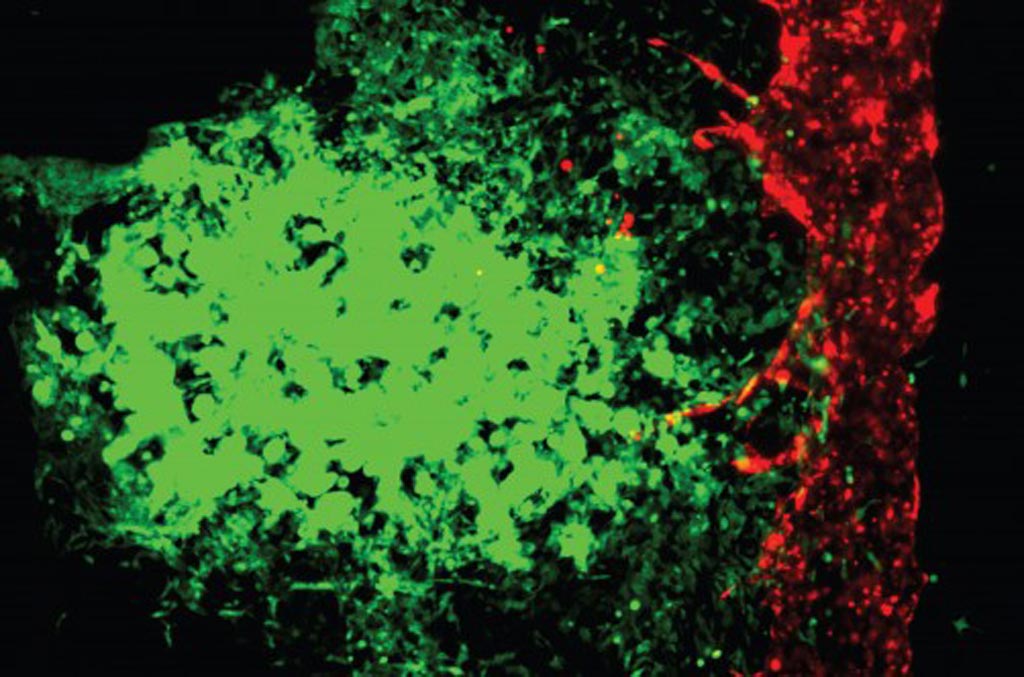 Three-dimensional bioprinting combines cells, growth factors, and biomaterials to fabricate biomedical constructs that maximally imitate natural tissue characteristics. Generally, three-dimensional bioprinting utilizes the layer-by-layer method to deposit biological materials to create tissue-like structures. Emerging innovations include bioprinting of cells or extracellular matrix deposited into a three-dimensional gel layer by layer to produce the desired tissue or organ.
The technique described in the January 21, 2019, online edition of the journal Advanced Materials enabled the spatiotemporal control of signaling molecular gradients, thereby dynamically modulating cellular behaviors at a local level.
Vascularized tumor models were created to mimic key steps of cancer dissemination (invasion, intravasation, and angiogenesis), based on guided migration of tumor cells and endothelial cells in the context of stromal cells and growth factors. In addition, the investigators described the benefits of using these metastatic models for drug screening by evaluating the anticancer efficacy of immunotoxins.
"This model is more consistent with what the body is like," said senior author Dr. Angela Panoskaltsis-Mortari, professor of pediatrics at the University of Minnesota, "and, therefore, studying the effects of drugs with human cells at this level makes the results more meaningful and predictive of what will happen in the body."
Related Links:
University of Minnesota