Blocking CTCs and Neutrophils Could Prevent Cancer Metastasis
By Labmedica International staff writers
Posted on 21 Feb 2019
A mechanism has been proposed that explains why the association of circulating tumor cells (CTCs) and immune neutrophils enhances the ability of the cancer cells to form metastases.
CTCs are precursors of metastasis in several types of cancer and are occasionally found within the bloodstream in association with non-malignant cells such as white blood cells (WBCs). The identity and function of these CTC-associated WBCs, as well as the molecular features that define the interaction between WBCs and CTCs, has been poorly defined.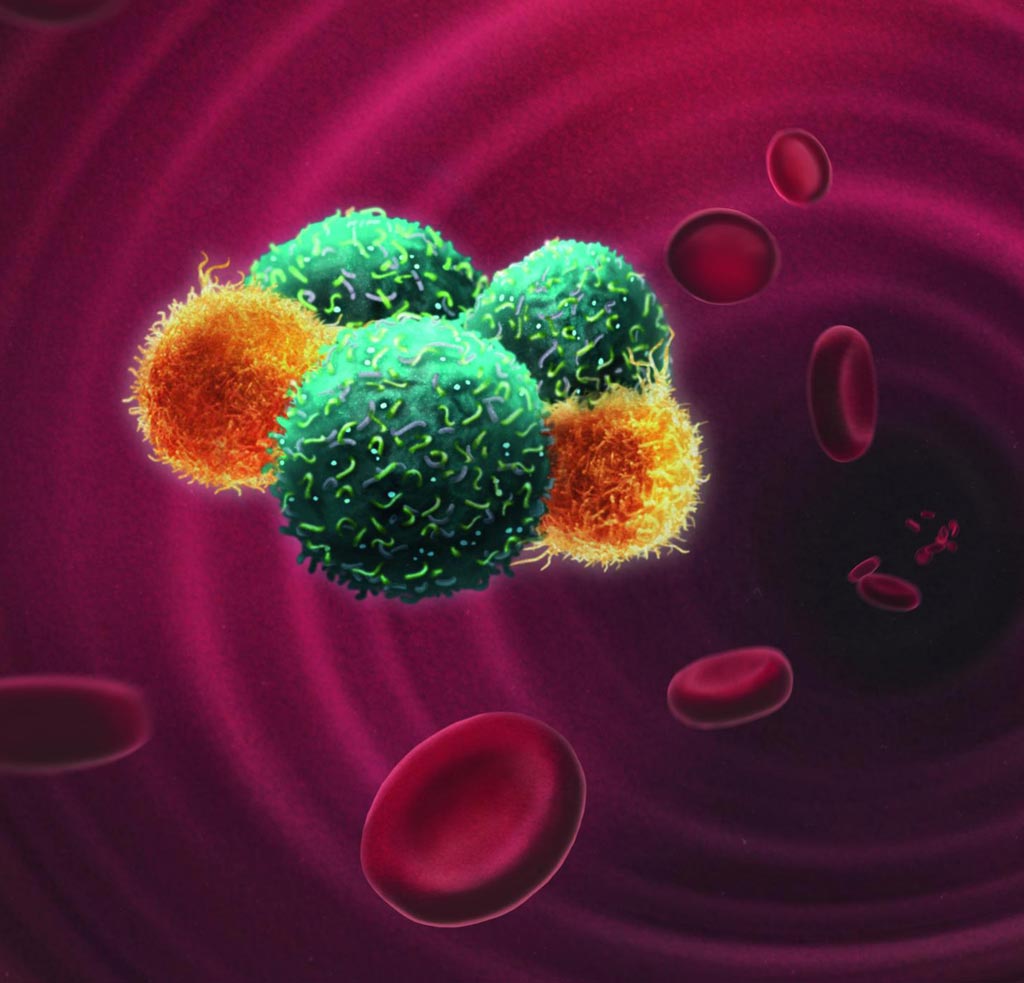 To help clarify the nature of this interaction, investigators at the University of Basel (Switzerland) isolated and characterized individual CTC-associated WBCs, as well as corresponding cancer cells within each CTC–WBC cluster, from patients with breast cancer and from mouse models. They used single-cell RNA sequencing to show that in the majority of these cases, CTCs were associated with neutrophils.
The investigators reported in the February 6, 2019, online edition of the journal Nature that by comparing the transcriptome profiles of CTCs associated with neutrophils against those of CTCs alone, they detected a number of differentially expressed genes that outlined cell cycle progression, leading to more efficient metastasis formation. Furthermore, they identified cell–cell junction and cytokine–receptor pairs that defined CTC–neutrophil clusters, representing key vulnerabilities of the metastatic process.
The investigators concluded that the association between neutrophils and CTCs drove cell cycle progression within the bloodstream and expanded the metastatic potential of CTCs, which provides a rationale for targeting this interaction in treatment of breast cancer.
"Surprising is that the patient's own neutrophils act by protecting CTCs in circulation, allowing CTCs to more efficiently seed metastasis", said senior author Dr. Nicola Aceto, assistant professor of oncology at the University of Basel. "We undertook a number of experiments to fully characterize CTC-neutrophil clusters from patients and mouse models, aiming to find strategies to suppress their ability to form metastasis. Indeed, the presence of CTC-neutrophil clusters in the bloodstream also correlates with a poor prognosis of breast cancer patients."
Related Links:
University of Basel