Researchers Create Menagerie of Biocompatible Micromachines
By Labmedica International staff writers
Posted on 18 Feb 2019
A team of Swiss biotech engineers has demonstrated possible medical applications for biocompatible micromachines constructed from gold nanorods coated with a thermoresponsive polymer.
Investigators at École Polytechnique Fédérale de Lausanne (Switzerland) combined several advanced techniques including programmable colloidal self-assembly, light-harvesting with plasmonic nanotransducers, and in situ polymerization of compliant hydrogel mechanisms to build biologically inspired, soft microelectromechanical systems (MEMS) devices. These optomechanical microactuators were synthesized using a template-assisted microfluidic approach in which gold nanorods coated with a thermoresponsive polymer functioned as nanoscale building blocks.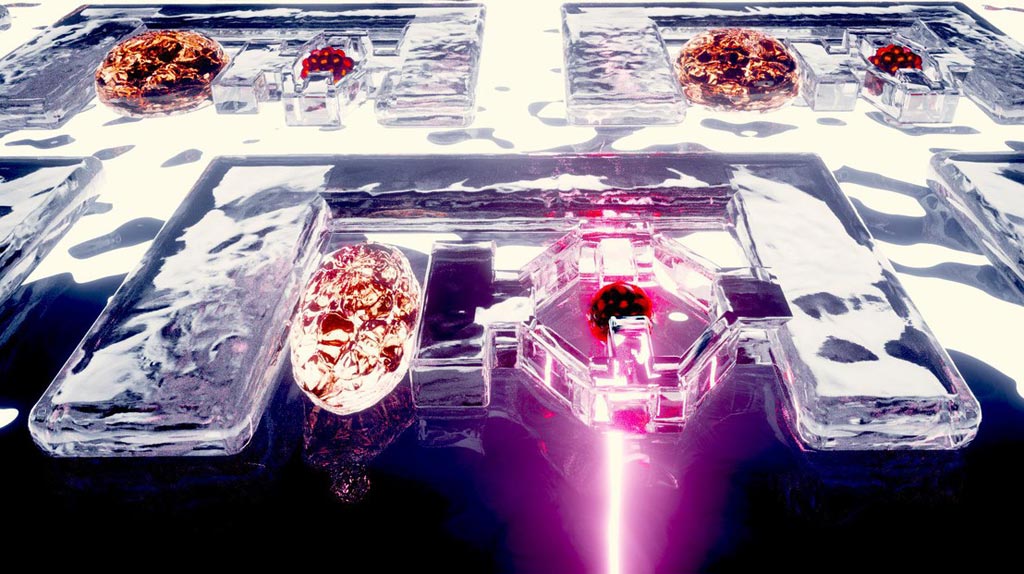 The investigators reported in the February 4, 2019, online edition of the journal Lab on a Chip that near-infrared (NIR) laser illumination provided effective control over actuation of the resulting microactuators. These micromachines exhibited mechanical properties and performance characteristics that were comparable to those of bioengineered muscular constructs.
The investigators demonstrated the versatility of this approach by manufacturing a diverse array of microdevices including lever arms, continuum microrobots, and dexterous microgrippers.
"We wanted to create a modular system powered by the contraction of distributed actuators and the deformation of compliant mechanisms," said senior author Dr. Selman Sakar, an assistant professor in the institute of mechanical engineering at École Polytechnique Fédérale de Lausanne.
Related Links:
École Polytechnique Fédérale de Lausanne