Lowering Cholesteryl Ester Levels Reduces Tau Tangles
By Labmedica International staff writers
Posted on 07 Feb 2019
An excess of cholesteryl esters, the storage product for excess cholesterol within cells, was shown to induce tau protein in neurons to form abnormal aggregates called neurofibrillary tangles that are characteristic of Alzheimer's disease.
Previous studies have determined that predisposition to Alzheimer's disease (AD) may arise from altered cholesterol metabolism, although the molecular pathways that may link cholesterol to AD phenotypes are only partially understood.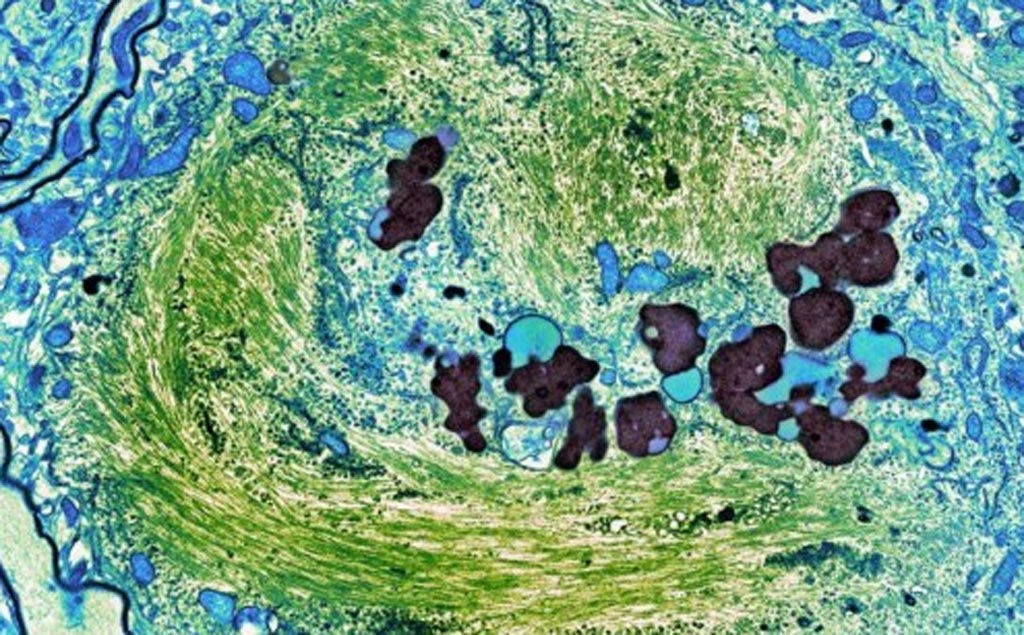 In this regard, investigators at the University of California, San Diego (USA) performed a phenotypic screen for phosphorylated tau (pTau) accumulation in AD-patient iPSC (induced pluripotent stem cell)-derived neurons, which carried mutations in the cholesterol-binding domain of (Amyloid precursor protein) APP or lacked APP altogether.
The investigators reported in the January 24, 2019, online edition of the journal Cell Stem Cell that they had identified cholesteryl esters as upstream regulators of tau during early AD development. They also found that while cholesteryl esters regulated Abeta secretion, their effects on tau and Abeta were mediated by independent pathways.
Efficacy and toxicity screening in iPSC-derived astrocytes and neurons showed that allosteric activation of the neuronal enzyme CYP46A1 lowered cholesteryl ester levels specifically in neurons and was well tolerated by astrocytes. Thus, cholesteryl esters were found to independently regulate tau and Abeta and could be reduced by a drug such as the anti-HIV drug efavirenz, which activates CYP46A1 and thereby reduces tau in AD-patient neurons.
"Our findings reveal that cholesteryl esters act on tau, which means more options and new possibilities for therapeutic intervention," said senior author Dr. Lawrence S.B. Goldstein, professor of cellular and molecular medicine at the University of California, San Diego. "Identification of the CYP46A1-cholesteryl ester-tau axis means we have a druggable target and a potential therapeutic pathway in early AD."
Related Links:
University of California, San Diego