Bacteria from Medicinal Soil Kills Antibiotic-Resistant Pathogens
By Labmedica International staff writers
Posted on 07 Jan 2019
A novel strain of Streptomyces bacteria isolated from an Irish bog with soil having a long tradition of use in folk medicine was shown to possess potent anti-microbial properties especially against antibiotic resistant pathogens.
Traditionally a small amount of soil from the area of Boho, in the Fermanagh Scarplands (Northern Ireland) was wrapped in cotton cloth and used to heal many ailments including toothache, throat, and neck infections. An international team of microbiologists analyzed samples of this soil for the presence of Streptomyces, a well-known producer of antibiotics.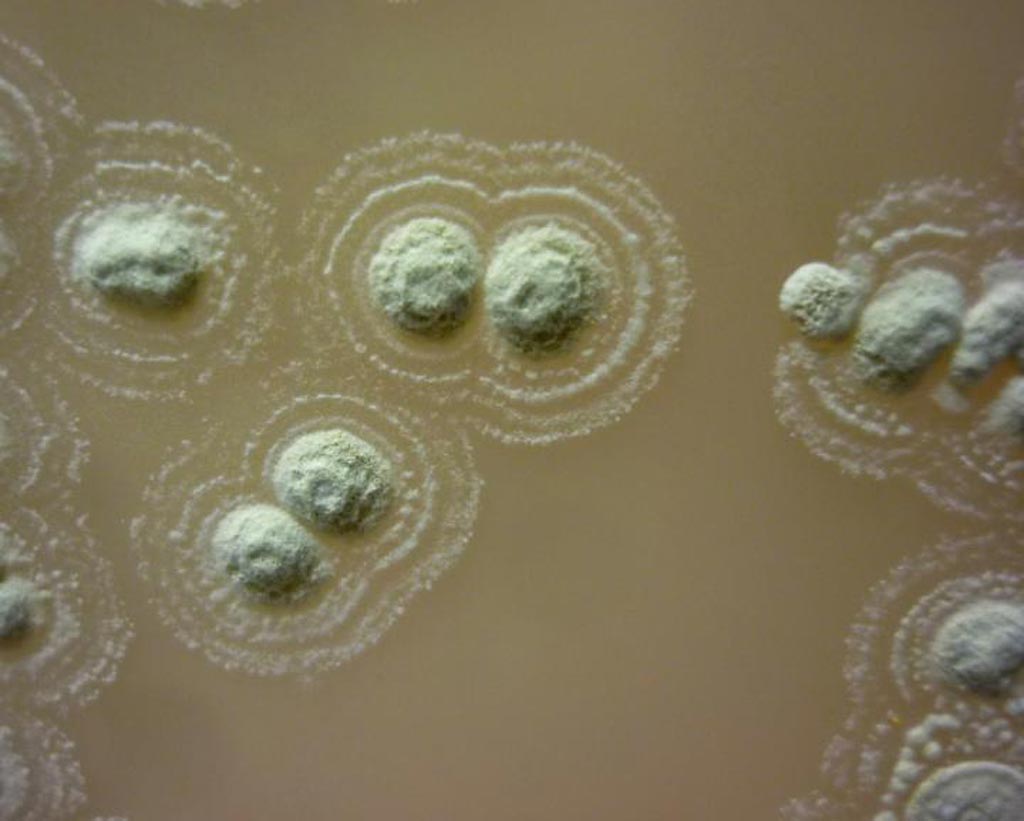 The investigators reported in the October 16, 2018, online edition of the journal Frontiers in Microbiology that they had isolated a novel (closest relative 57% of genome relatedness) Streptomyces sp. capable of growth at high alkaline pH (10.5) and tolerant of gamma radiation to four kGy (kilogray). Genomic sequencing identified many alkaline tolerance multi-resistance genes compared to S. coelicolor. For this reason, the investigators called the strain Streptomyces sp. myrophorea, isolate McG1, from the Greek, myro (fragrance) and phorea (porter/carrier).
In vitro tests demonstrated the ability of the Streptomyces sp. myrophorea, isolate McG1 to inhibit the growth of many strains of ESKAPE (an acronym encompassing the names of six bacterial pathogens commonly associated with antimicrobial resistance) pathogens; most notably carbapenem-resistant Acinetobacter baumannii (a critical pathogen on the WHO priority list of antibiotic-resistant bacteria), vancomycin-resistant Enterococcus faecium, and methicillin-resistant Staphylococcus aureus (both listed as high priority pathogens). Follow-up in vitro tests showed that the isolate itself was resistant to 28 out of 36 clinical antibiotics.
Computer-based prediction of the isolate's antimicrobial potential by anti-SMASH (which allows the rapid genome-wide identification, annotation and analysis of secondary metabolite biosynthesis gene clusters) and RAST (which is a fully-automated service for annotating complete or nearly complete bacterial and archaeal genomes) software identified many secondary metabolite and toxicity resistance gene clusters (45 and 27, respectively) as well as many antibiotic resistance genes potentially related to antibiotic production.
Senior author Dr. Gerry Quinn, formerly at Swansea University (United Kingdom) and now a researcher at Ruđer Bošković Institute (Zagreb, Croatia), said, "The discovery of antimicrobial substances from Streptomyces sp.myrophorea will help in our search for new drugs to treat multi-resistant bacteria, the cause of many dangerous and lethal infections.
Related Links:
Swansea University
Ruđer Bošković Institute