Zika Vaccine Protects without Inducing Antibody Production
By Labmedica International staff writers
Posted on 02 Jan 2019
A novel vaccine against Zika virus infection, which was successfully tested in mouse models, is based on the delivery of genes for Zika virus structural proteins via attenuated adenovirus vectors.
Zika virus (ZIKV), against which there are no approved vaccines, is a major public health concern due to the risk of congenital Zika syndrome in developing fetuses and Guillain-Barre syndrome in adults. Previous studies have shown that due to antibody-dependent enhancement (ADE) of disease, antibodies against Zika virus can worsen Dengue virus infection.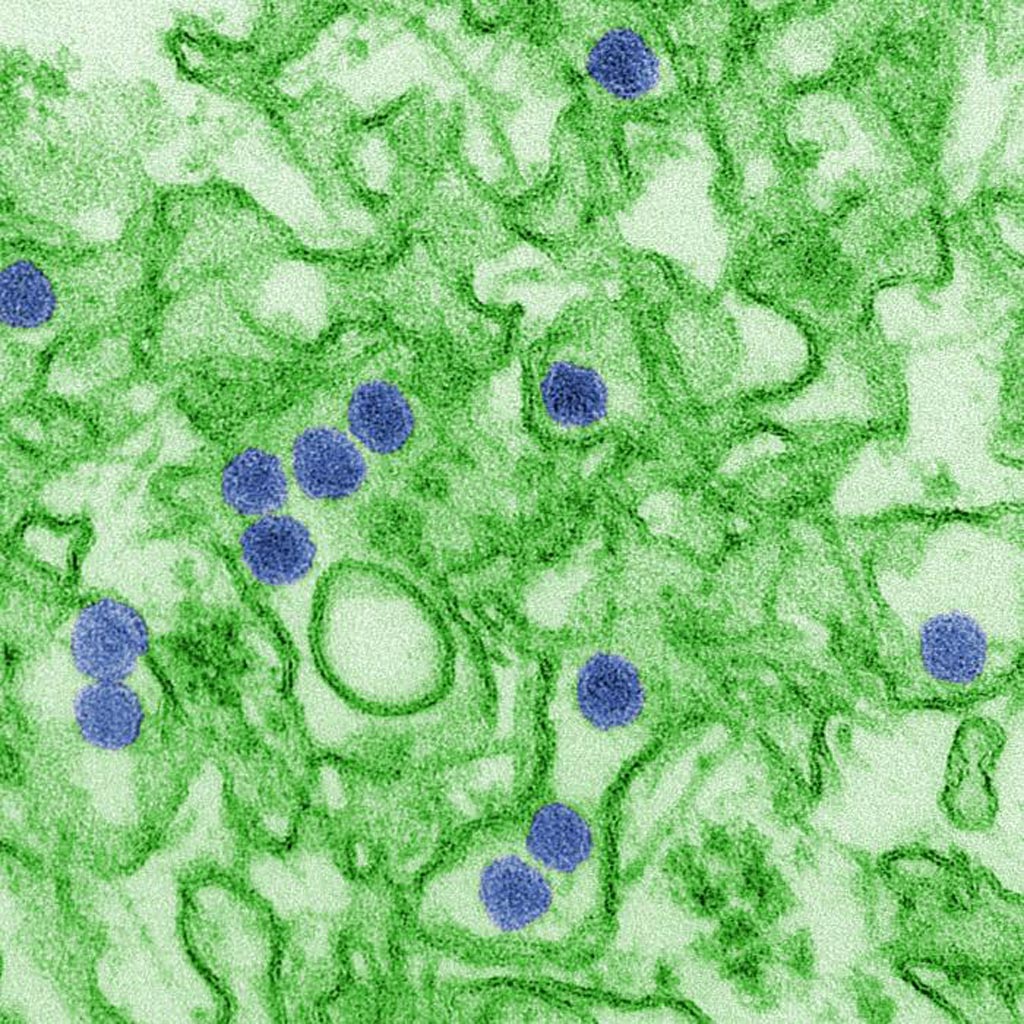 In an attempt to circumvent the ADE problem, investigators at the University of Nebraska, Lincoln (USA) developed two adenovirus (Ad) vectored Zika virus vaccines by inserting a ZIKV prM-E gene expression cassette into human Ad types 4 (Ad4-prM-E) and 5 (Ad5-prM-E). Adenoviruses are safe and highly immunogenic vaccine vectors capable of inducing lasting humoral and cellular immune responses.
Results published in the December 20, 2018, online edition of the journal Scientific Reports revealed that Ad5-prM-E vaccination induced both an anti-ZIKV antibody and T-cell responses whereas Ad4-prM-E vaccination only induced a T-cell response. In a highly lethal challenge in interferon receptor knockout mice, 80% of Ad5 vaccinated animals and 33% of Ad4 vaccinated animals survived a lethal ZIKV challenge, whereas no animals in the sham vaccinated control group survived.
In an infection model utilizing immunocompetent C57BL/6 mice that were immunized and then treated with a blocking anti-IFNAR-1 antibody immediately before ZIKV challenge, 100% of Ad4-prM-E and Ad5-prM-E vaccinated mice survived.
These results showed that Ad4-prM-E vaccination was protective without the development of detectable anti-ZIKV antibodies. Overall, the protection seen in these highly lethal mouse models demonstrated the efficacy of Ad vectored vaccines for use against ZIKV.
"If you have immunity to one of these viruses and get infected by a second one, the illness can be much worse," said senior author Dr. Eric Weaver, assistant professor of biological sciences at the University of Nebraska, Lincoln. "The body makes the wrong immune response."
"To our knowledge, this is the first report of a vaccine that uses the prM-E genes of Zika virus to induce protective immunity without inducing anti-Zika virus antibodies," said Dr. Weaver. "The lack of antibodies may very well circumvent the potential risks of ADE resulting in an effective and safer vaccine than those currently in clinical trials. We hope that we can produce a safer vaccine. If we can figure out the mechanism, we might be able to apply it to other vaccine strategies."
Related Links:
University of Nebraska, Lincoln