RNA Sequencing Offers Greater Capacity for Recovery and Analysis of Molecules
By Labmedica International staff writers
Posted on 01 Jan 2019
A recent paper described a significant modification that enables Drop-seq single-cell RNA sequencing technology to recover and analyze a more diverse variety of molecules.
Drop-seq methodology involves encapsulating single cells with single barcoded beads in nanoliter-sized droplets. The barcoded oligo bead library is constructed such that each bead has a unique DNA barcode sequence, but within a bead, the thousands of copies of oligo all contain an identical barcode sequence. The 3′ end of the oligo has a poly(dT) stretch that captures messenger RNA (mRNA) and primes reverse transcription. Once encapsulated, the cell is broken open and the mRNA is captured on the bead, resulting in single-cell transcriptomes attached to microparticles. The RNA is converted to DNA, amplified and sequenced. The major drawback to the technique is that it can only identify molecules of mRNA, which limits the potential scope of analyses.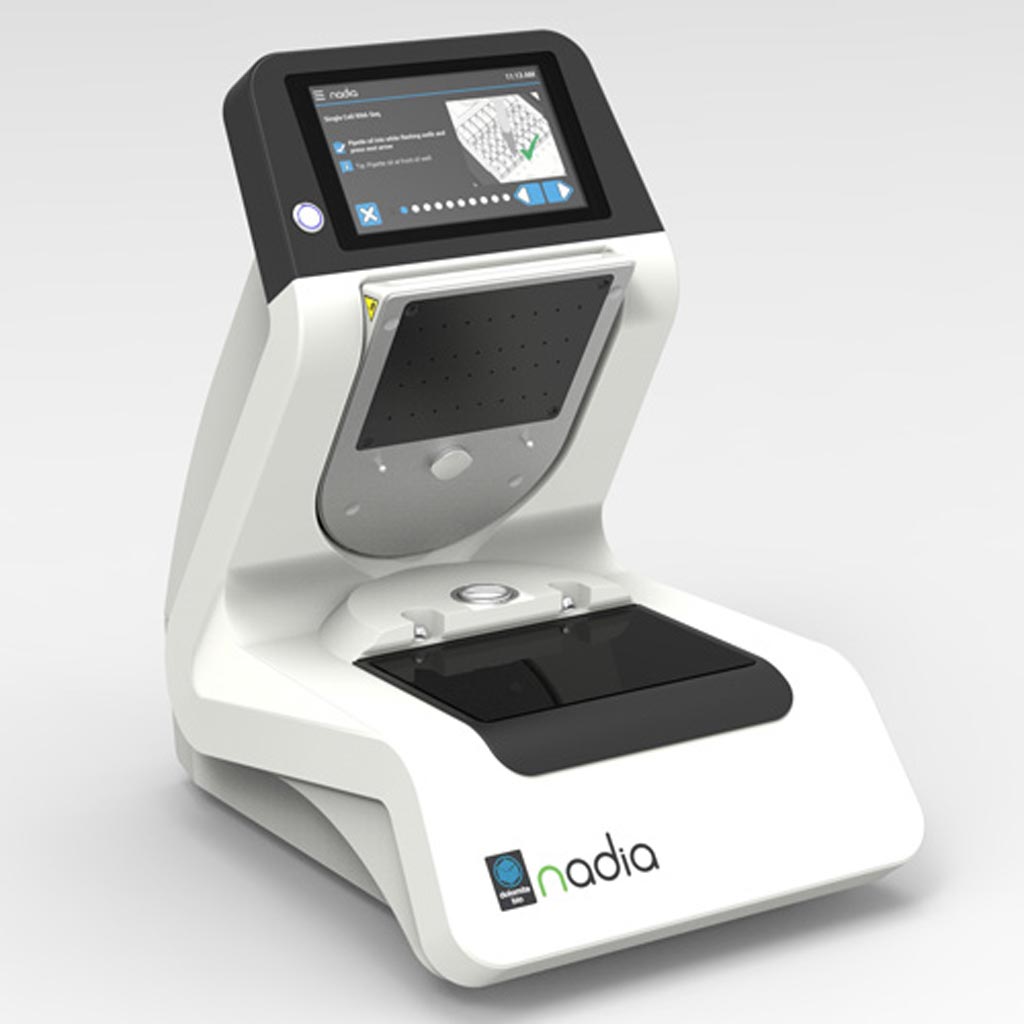 Investigators at Cornell University (Ithaca, NY, USA) described in the December 17, 2018, online edition of the journal Nature Methods a modification to Drop-seq. Their DART-seq (droplet-assisted RNA targeting by single-cell sequencing) method was depicted as being a versatile technology that enabled multiplexed amplicon sequencing and transcriptome profiling in single cells. The modification was accomplished by enzymatically customizing the beads prior to performing conventional Drop-seq analysis, which allowed for the recovery and analysis of a greater variety of molecules.
The investigators applied DART-seq to simultaneously characterize the non-A-tailed transcripts of a segmented dsRNA virus and the transcriptome of the infected cell. In addition, they used DART-seq to simultaneously determine the natively paired, variable region heavy and light chain amplicons and the transcriptome of B-lymphocytes.
"Those technologies are very popular because they have lowered the cost of these types of analyses and sort of democratized them, made them very cheap and easy to do for many labs," said senior author Dr. Iwijin De Vlaminck, assistant professor in of biomedical engineering at Cornell University.
Related Links:
Cornell University