Mannose Treatment Enhances Chemotherapy and Slows Growth of Cancers
By Labmedica International staff writers
Posted on 05 Dec 2018
Cancer researchers have found that treatment with mannose leads to growth retardation in several tumor types in vitro and in a mouse model system and enhances cell death in response to major forms of chemotherapy.
Mannose is a simple sugar found in fruits. It is not broken down in the bloodstream and is concentrated in the bladder where it prevents bacterial adherence to the bladder wall. When taken as a supplement, mannose binds to bacterial receptors, blocking the ability of bacteria to adhere to the epithelial cell wall. Animal studies have reported the efficacy of mannose in decreasing bacteriuria within one day. The safety of mannose has been confirmed in long-term studies in mice, and it has been used in humans for the treatment of a rare carbohydrate deficient glycoprotein syndrome.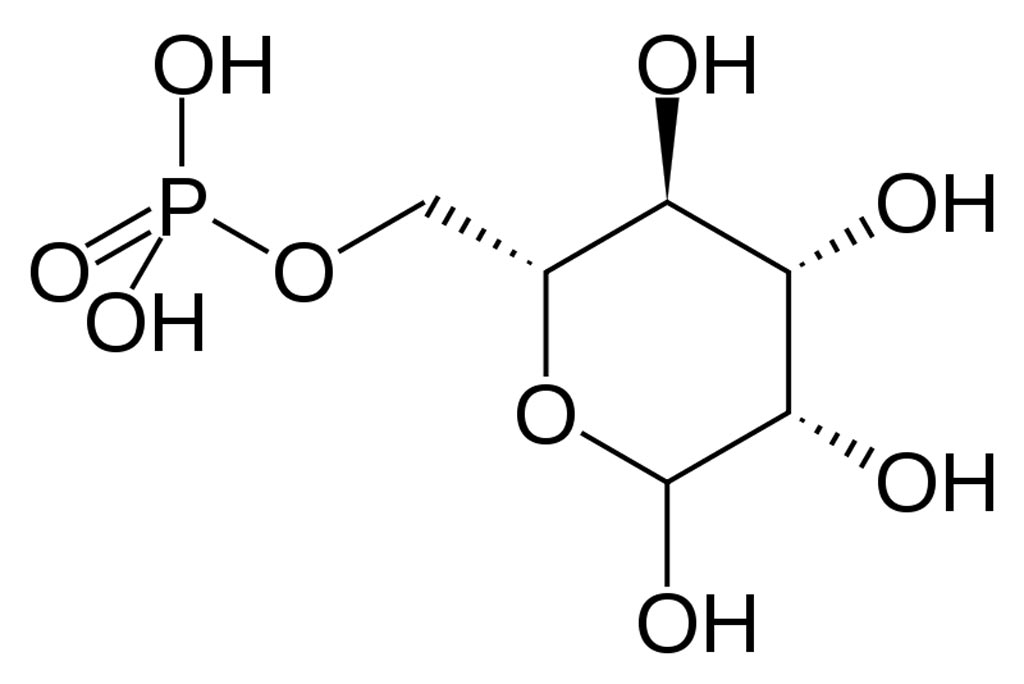 Investigators at Cancer Research UK (London, United Kingdom) have been interested in how tumor cells respond to different forms of sugar. To this end, they treated various types of cancer cells growing in culture with mannose and examined how mice with pancreatic, lung, or skin cancer responded when mannose was added to their drinking water and given as an oral treatment.
Results published in the November 21, 2018, online edition of the journal Nature revealed that mannose caused growth retardation in several types of tumor in vitro and enhanced cell death in response to major forms of chemotherapy. These effects also occurred in vivo in mice following the oral administration of mannose, without significantly affecting the weight and health of the animals.
Mechanistically, mannose was taken up by the same transporter(s) as glucose but accumulated as mannose-6-phosphate in cells, and this impaired the further metabolism of glucose in glycolysis, the tricarboxylic acid cycle, the pentose phosphate pathway, and glycan synthesis.
Susceptibility to mannose was shown to be dependent on the levels of the enzyme phosphomannose isomerase (PMI). Cells with low levels of PMI were sensitive to mannose, whereas cells with high levels were resistant, but could be made sensitive by RNA-interference-mediated depletion of the enzyme. Data from tissue microarray studies showed that PMI levels also varied greatly between different patients and different tumor types, indicating that PMI levels could be used as a biomarker to direct the successful administration of mannose.
Senior author Dr. Kevin Ryan, professor of molecular cell biology at the University of Glasgow Beatson Institute (United Kingdom), said, "Tumors need a lot of glucose to grow, so limiting the amount they can use should slow cancer progression. The problem is that normal tissues need glucose as well, so we cannot completely remove it from the body. In our study, we found a dosage of mannose that could block enough glucose to slow tumor growth in mice, but not so much that normal tissues were affected. This is early research, but it is hoped that finding this perfect balance means that, in the future, mannose could be given to cancer patients to enhance chemotherapy without damaging their overall health. Our next step is investigating why treatment only works in some cells, so that we can work out which patients might benefit the most from this approach. We hope to start clinical trials with mannose in people as soon as possible to determine its true potential as a new cancer therapy."
Related Links:
Cancer Research UK
University of Glasgow Beatson Institute