Candidate Cancer Drug Blocks Growth and Reverses Drug Resistance
By Labmedica International staff writers
Posted on 09 Oct 2018
A candidate drug for treatment of pancreatic cancer was shown to slow growth and spread of the disease in cell cultures and reverse drug resistance in preclinical animal models.
Growth, progression, and drug resistance of pancreatic ductal adenocarcinomas (PDACs) have been associated with increased levels and activity of the enzymes glycogen synthase kinase 3 beta (GSK3B) and histone deacetylases (HCACs). GSK-3B stimulates proliferation and resistance to apoptosis in cancer cells while HDAC inhibits epithelial cells. A drug that inhibits these two enzymes should simultaneously affect proliferation and metastasis.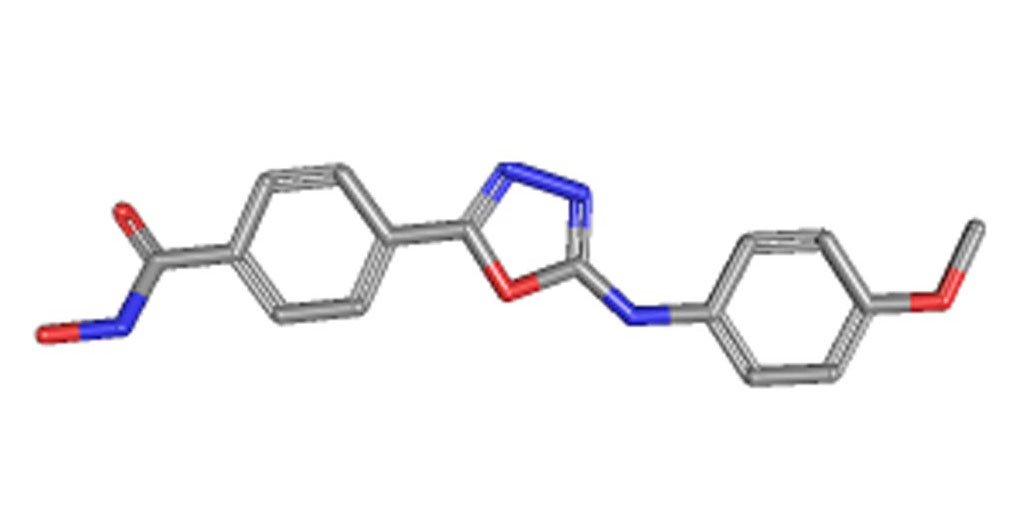 The drug candidate, Metavert, is a small molecular dual inhibitor that blocks two pro-cancer pathways through two linked moieties that target GSK3B and HDAC. In a study published in the August 22, 2018, online edition of the journal Gastroenterology, investigators at Cedars-Sinai Medical Center (Los Angeles, CA, USA) - who hold a patent on the drug - tested its effects in pancreatic cancer cells and mice with pancreatic tumors.
The investigators tested the ability of Metavert to bind GSK3B and HDACs in various cell lines using surface plasmon resonance. Plasmon resonance is a phenomenon that occurs when light is reflected off thin metal films, which may be used to measure interaction of biomolecules on the surface. An electron charge density wave arises at the surface of the film when light is reflected at the film under specific conditions. A fraction of the light energy incident at a defined angle can interact with the delocalized electrons in the metal film (plasmon) thus reducing the reflected light intensity. The angle of incidence at which this occurs is influenced by the refractive index close to the backside of the metal film, to which target molecules are immobilized. If ligands in a mobile phase running along a flow cell bind to the surface molecules, the local refractive index changes in proportion to the mass being immobilized. This can be monitored in real time by detecting changes in the intensity of the reflected light.
Treated cells were analyzed for apoptosis and migration and by immunoblotting, immunofluorescence, and real-time PCR. Normal mice were given injections of Metavert or vehicle (control). B6.129J mice with tumors grown from UN-KPC961-Luc cells were given injections of Metavert or vehicle. Tumors and metastases were counted and pancreata were analyzed by immunohistochemistry. Glucose metabolism was measured using 13C-glucose tracer and mass spectroscopy and flow cytometry.
Results revealed that Metavert significantly reduced survival of PDAC cells but not non-transformed cells. The drug reduced markers of the epithelial to mesenchymal transition and stem cells in PDAC cell lines. Cells incubated with Metavert in combination with irradiation and the chemotherapeutic agent paclitaxel or gemcitabine had reduced survival compared to cells incubated with either agent alone. Metavert increased killing of drug-resistant PDAC cells by paclitaxel and gemcitabine. In addition, PDAC cells incubated with Metavert acquired normalized glucose metabolism.
Administration of Metavert (alone or in combination with gemcitibine) to mice with syngeneic tumors significantly increased their survival times, slowed tumor growth, prevented tumor metastasis, decreased tumor infiltration by tumor-associated macrophages, and decreased blood levels of cytokines.
"This is an exciting step toward improving survival rates in pancreatic cancer patients," said first author Dr. Mouad Edderkaoui, assistant professor of medicine and biomedical sciences at Cedars-Sinai Medical Center. "If the results are confirmed in humans, we could have a drug with the potential to significantly extend the lives of patients with pancreatic ductal adenocarcinoma (PDAC), which is very difficult to treat."
Related Links:
Cedars-Sinai Medical Center