Stem Cell-Based Cultures Used for Brain Disease Research
By Labmedica International staff writers
Posted on 08 Aug 2018
A team of neurological disease researchers used stem cell technology to culture mini-organoids comprising all the major cell types found in the human cerebral cortex - including oligodendrocytes - for brain structure/function research.
Oligodendrocytes make myelin, the fatty substance that wraps, supports, and insulates nerve cells and connections. Nerve cells that lack myelin cannot communicate effectively and may degenerate.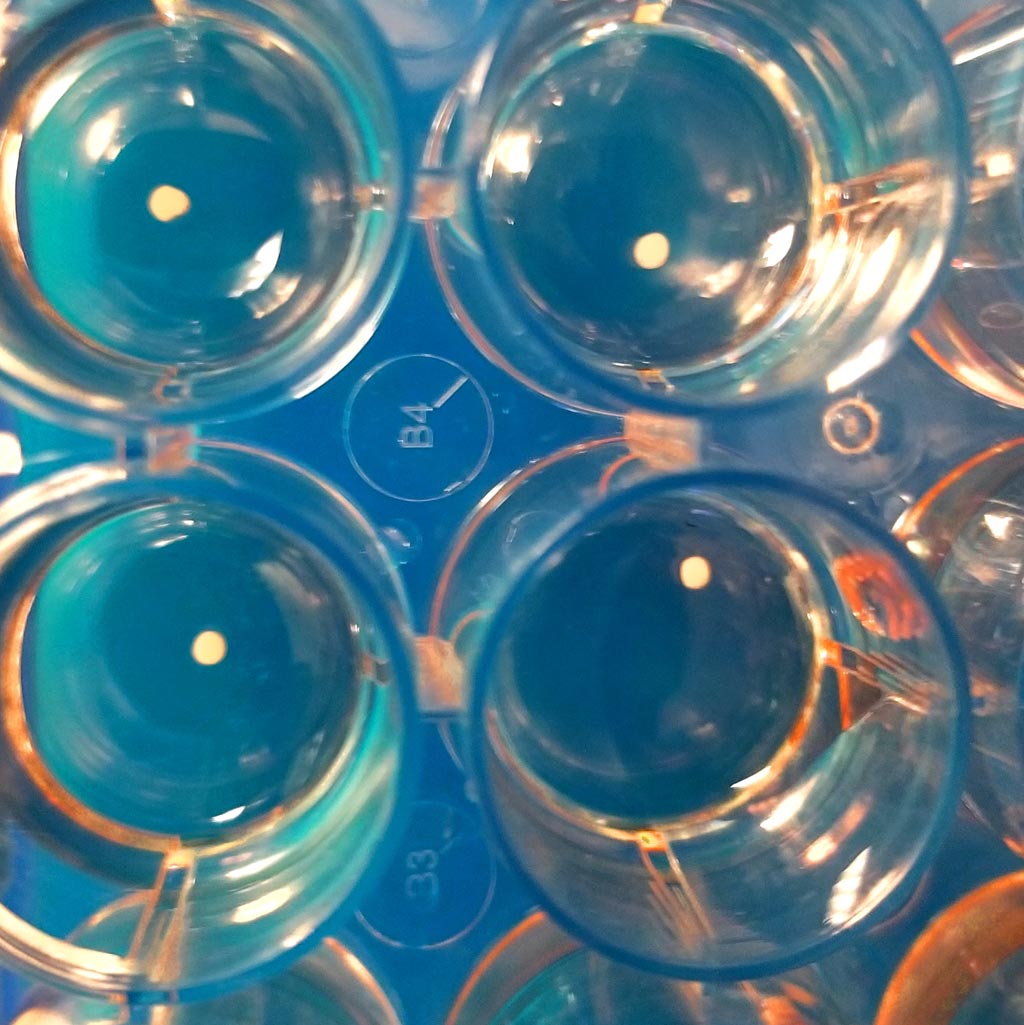 Cerebral organoids have been shown to be an accessible system for investigations of cellular composition, interactions, and organization of the brain but have lacked oligodendrocytes. To correct this problem, investigators at Case Western Reserve University School of Medicine (Cleveland, OH, USA) reproducibly generated oligodendrocytes and myelin in "oligocortical spheroids" derived from human pluripotent stem cells.
The investigators reported in the July 25, 2018, online edition of the journal Nature Methods that molecular features consistent with those of maturing oligodendrocytes and early myelin appeared by week 20 in culture, with further maturation and myelin compaction evident by week 30.
Drugs that promoted myelin formation were found to enhance the rate and extent of oligodendrocyte generation and myelination, while spheroids generated from human subjects with the genetic myelin disorder Pelizaeus-Merzbacher disease recapitulated human disease phenotypes.
"We have taken the organoid system and added the third major cell type in the central nervous system—oligodendrocytes—and now have a more accurate representation of cellular interactions that occur during human brain development," said senior author Dr. Paul Tesar, associate professor of genetics and genome sciences at Case Western Reserve University School of Medicine. "This is a powerful platform to understand human development and neurological disease. Using stem cell technology we can generate nearly unlimited quantities of human brain-like tissue in the lab. Our method creates a "mini-cortex", containing neurons, astrocytes, and now oligodendrocytes producing myelin. This is a major step toward unlocking stages of human brain development that previously were inaccessible."
"Our method enables generation of human brain tissue in the laboratory from any patient," said Dr. Tesar. "More broadly, it can accurately recapitulate how the human nervous system is built and identify what goes wrong in certain neurological conditions."
Related Links:
Case Western Reserve University School of Medicine