Cancer Growth Promoted by an Oncogenic MicroRNA
By Labmedica International staff writers
Posted on 03 Aug 2018
Cancer researchers have discovered a critical molecular mechanism by which a specific microRNA promotes breast cancer growth through suppression of production of the enzyme PDHX (pyruvate dehydrogenase complex component X).
MicroRNAs (miRNAs) and short interfering RNAs (siRNA) comprise a class of about 20 nucleotides-long RNA fragments that block gene expression by attaching to molecules of messenger RNA in a fashion that prevents them from transmitting the protein synthesizing instructions they had received from the DNA. MiRNAs resemble siRNAs of the RNA interference (RNAi) pathway, except miRNAs derive from regions of RNA transcripts that fold back on themselves to form short hairpins, whereas siRNAs derive from longer regions of double-stranded RNA. With their capacity to fine-tune protein expression via sequence-specific interactions, miRNAs help regulate cell maintenance and differentiation.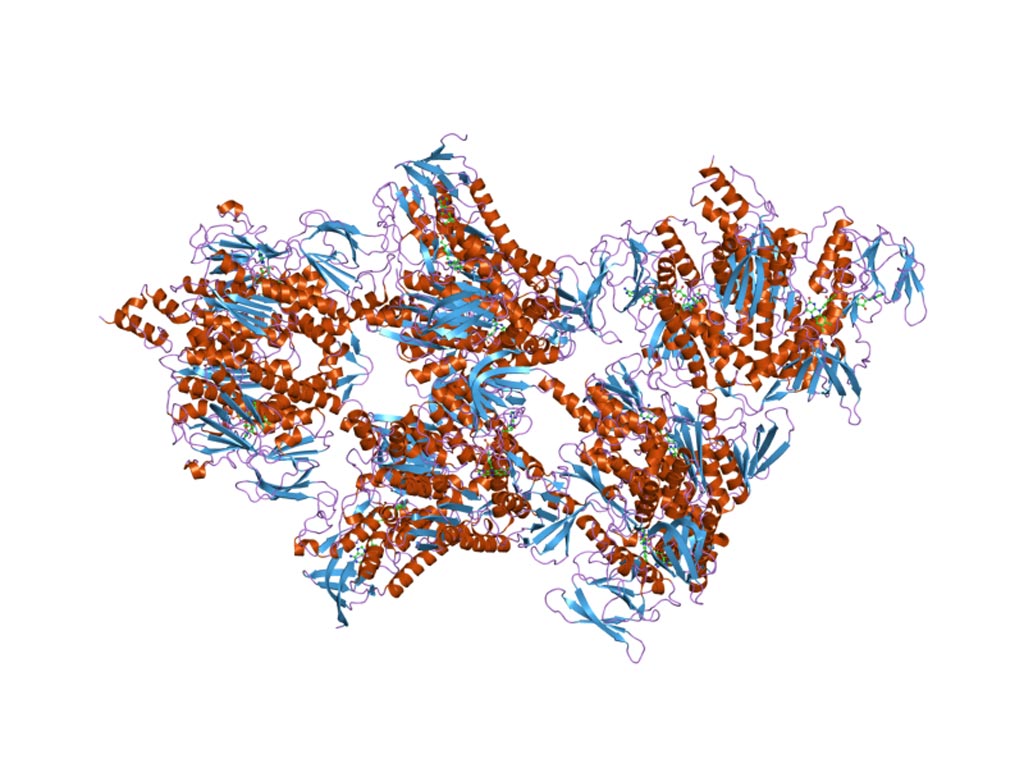 The disruption of normal gene regulation due to microRNA dysfunction is a common event in cancer development. MicroRNA-27b is an example of an oncogenic miRNA, and it is frequently upregulated in breast cancer. MicroRNAs have been found to deregulate tumor metabolism, which typically manifests as heightened cellular glucose uptake in consort with increased flux through glycolysis, followed by the preferential conversion of glycolytic pyruvate into lactate (a phenomenon known as the Warburg Effect). Pyruvate dehydrogenase, an enzyme complex linking glycolysis with downstream oxidative metabolism, represents a key location where regulation of metabolism occurs; PDHX (pyruvate dehydrogenase complex component X) is a key structural component of this complex and is essential for its function.
Investigators at Louisiana State University Health Sciences Center (New Orleans, USA) sought to characterize the role of miR-27b in breast cancer by identifying novel transcripts under its control. They began by utilizing luciferase, RNA, and protein assays to establish PDHX as a novel target of miR-27b. They then examined how the altered metabolism might affect cell proliferation and confirmed the relevance of their findings in human breast tumor samples.
Results published in the July 16, 2018, online edition of the journal Molecular Cancer revealed that PDHX was a credible target of miR-27b in breast cancer. The microRNA acted to suppress PDHX. Furthermore, miR-27b altered levels of pyruvate, lactate, and citrate, as well as reducing mitochondrial oxidation and promoting extracellular acidification. These changes corresponded with an increased capacity for cell proliferation. In human breast tumor samples, PDHX expression was deficient, and low levels of PDHX were associated with reduced patient survival.
"Based on this data, we believe suppression of miR-27b is a novel approach for breast cancer therapies," said senior author Dr. Suresh Alahari, professor of biochemistry and molecular biology at Louisiana State University Health Sciences Center. "Suppression of miR-27b enhances PDHX expression, which helps in suppressing tumor progression through fixing several metabolic cascades. Using microRNA mimics or anti-miRNAs can counteract and therapeutically reverse oncogene metabolism would signify a truly unique unprecedented approach to cancer treatment. The potential clinical uses of miRNA include utilization in diagnostic testing and disease prevention as well as prognostic markers making miRNAs unique and attractive options in the effort to reduce cancer morbidity and mortality."
Related Links:
Louisiana State University Health Sciences Center