Teratomas Offer Source for Rebuilding Damaged Tissues
By Labmedica International staff writers
Posted on 20 Jul 2018
Muscle stem cells, which were derived from benign teratoma tumors, were found to demonstrate exceptional potential as starting material for rebuilding and maintaining damaged muscle tissues.
Investigators at the University of Minnesota Medical School (Minneapolis and Duluth, USA) created teratomas using undifferentiated pluripotent cells injected into immunodeficient mice, and isolated muscle stem cells from them. Following purification by fluorescence-activated cell sorting (FACS) and transplantation into diseased muscles, mouse teratoma-derived myogenic progenitors demonstrated very high engraftment potential. As few as 40,000 cells could reconstitute about 80% of the tibialis anterior muscle volume.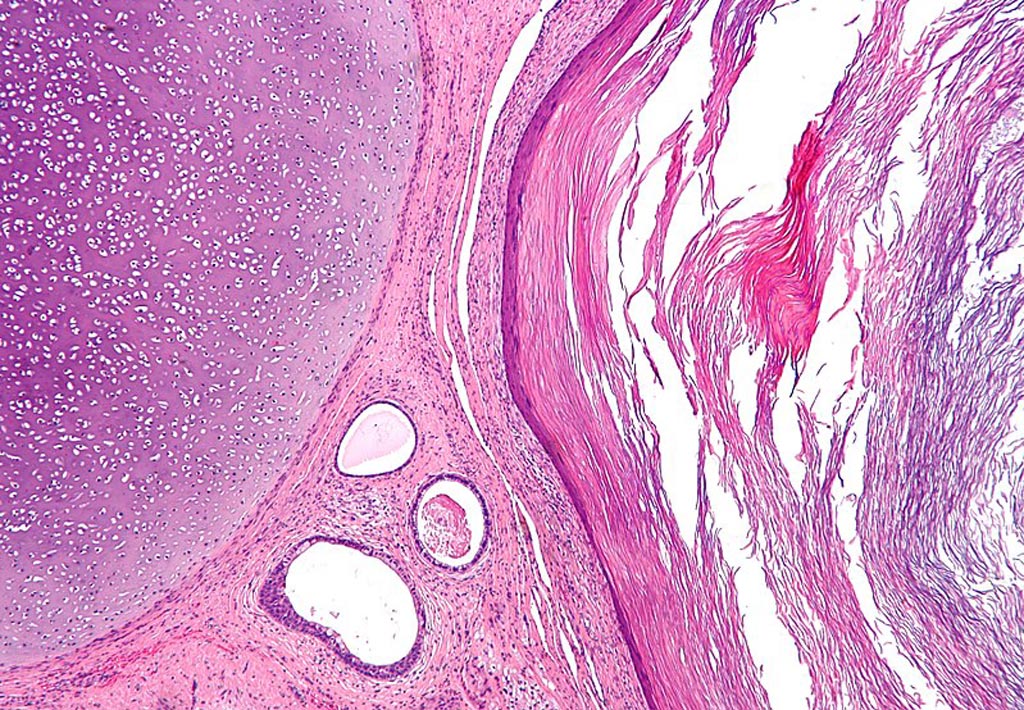 Results published in the July 5, 2018, issue of the journal Cell Stem Cell revealed that newly generated fibers are innervated, expressed adult myosins, and ameliorated dystrophy-related force deficit and fatigability. Teratoma-derived myogenic progenitors also contributed quiescent PAX7+ muscle stem cells, enabling long-term maintenance of regenerated muscle and allowing muscle regeneration in response to subsequent injuries. Transcriptional profiling revealed that teratoma-derived myogenic progenitors underwent embryonic-to-adult maturation when they contributed to the stem cell compartment of regenerated muscle.
"The goal of this research was to seek in unexplored places a source of cells that, when transplanted, would rebuild skeletal muscle and demonstrate significant improvements in muscle strength and resilience," said senior author Dr. Michael Kyba, professor of pediatrics at the University of Minnesota Medical School.
In light of the ethical issues surrounding the source of human stem cells, teratomas are being looked at as an alternative source for research because they lack the potential to grow into functional human beings. Results of the current study suggest that teratomas are a rich and accessible source of potent transplantable skeletal muscle stem cells.
Related Links:
University of Minnesota Medical School