Stem Cell Therapy Cures Friedreich's Ataxia in Mouse Model
By Labmedica International staff writers
Posted on 10 Nov 2017
Stem cell therapy was used to cure Friedreich's ataxia in a mouse model of the fatal degenerative disease.
Friedreich's ataxia (FRDA) is an incurable autosomal recessive neurodegenerative disease caused by reduced expression of the mitochondrial protein frataxin due to a mutation that causes repetition of the GAA nucleotide segment of the FXN gene. Reduced frataxin levels cause a degenerative neuromuscular disorder that initially impairs motor function, such as gait and coordination, but can lead to scoliosis, heart disease, vision loss, and diabetes. While cognitive function is not affected, the disease is progressively debilitating, and ultimately requires full-time use of a wheelchair. Currently there is no treatment for FRDA.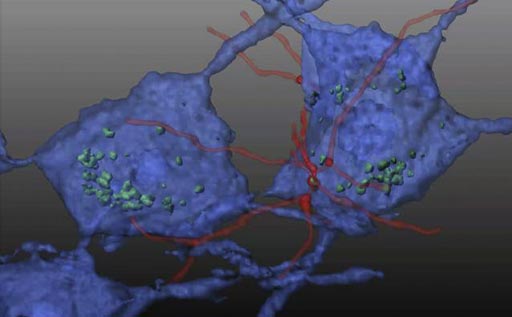 Investigators at the University of California, San Diego (USA) worked with the YG8R mouse model that closely approximates human FRDA. This transgenic mouse model expresses two mutant human FXN transgenes, and the animals exhibit the resulting progressive neurological degeneration and muscle weakness.
The investigators treated the YG8R mice with a single injection of wild-type mouse hematopoietic stem and progenitor cells (HSPCs).
They reported in the October 25, 2017, online edition of the journal Science Translational Medicine that transplanted HSPCs engrafted and then differentiated into microglia in the brain and spinal cord and into macrophages in the dorsal root ganglia, heart, and muscle of the YG8R FRDA mice.
The therapy induced transfer of wild-type frataxin and Cox8 mitochondrial proteins from HSPC-derived microglia/macrophages to FRDA mouse neurons and muscle myocytes. The treatment prevented development of muscle weakness and locomotor deficits as well as degeneration of large sensory neurons in the dorsal root ganglia. Mitochondrial capacity was improved in brain, skeletal muscle, and heart.
"Transplantation of wildtype mouse HSPCs essentially rescued FRDA-impacted cells," said senior author Dr. Stephanie Cherqui, associate professor of pediatrics at the University of California, San Diego. "Frataxin expression was restored. Mitochondrial function in the brains of the transgenic mice normalized, as did in the heart. There was also decreased skeletal muscle atrophy."
Related Links:
University of California, San Diego