Wi-Fi Enabled Handheld Tube Reader Designed for Easy Portability
By LabMedica International staff writers
Posted on 08 Feb 2023
Clinical laboratories continue to evolve in order to keep pace with the changing reality of global healthcare. The roles of laboratorians are shifting from technologists to first responders in the patient care pathway, enabled partly by laboratory automation which reduces manual work, improves turnaround time, enhances quality and increases throughput. Now, a next generation handheld tube reader designed to be held and operated in one hand while leaving the other free for tube handling aims to increase lab productivity.
Ziath Ltd. (Cambridge, UK) has launched the DataPaq Handheld 2 tube reader, a truly portable scanner for rapidly reading single 2D bar-coded tubes that does not require any external computer and is easily operated with one hand; leaving the other hand free to manipulate tubes. The software on the mobile phone sized device is pre-loaded and boots up immediately. It has a battery life of up to a week and can be charged via a USB 3 port.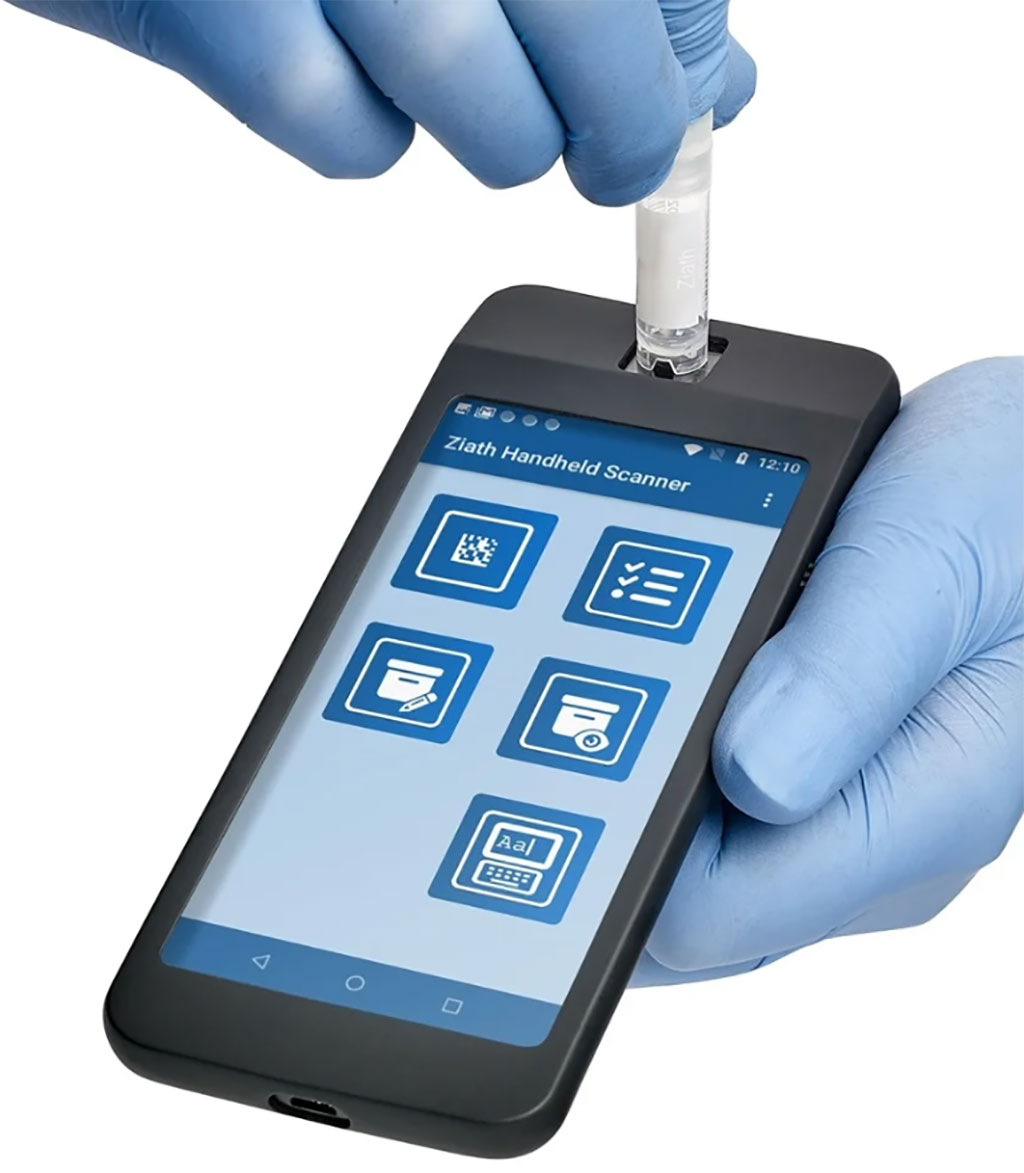 The Wi-Fi enabled DataPaq Handheld 2 can be used wherever the samples are kept, allowing the user to scan tubes standing in the basement at the freezer or liquid nitrogen tank, as well as when out in the field acquiring samples. In order to assist with the transfer of data, users can switch the handheld on and off, allowing it to be used in environments without a computer network. The reader comes with an associated client application to help define the data for storing and loading/unloading it onto the handheld. This allows the user to access their data from the deepest darkest corners of their sample storage.
The DataPaq Handheld 2 offers four operating modes - Barcode Scanning enables the user to rapidly scan a tube barcode and view it on screen; Data Entry allows the user to scan a tube barcode and enter the information about the contained sample and store it in their sample information database; Data View allows the user to scan a barcode and see details of the sample in the tube; and Picklist mode allows the user to enter a tube picklist using the associated client on a PC and scan the tubes with the DataPaq Handheld 2 to ensure selection of the correct tubes from the freezer.
Related Links:
Ziath Ltd.