Electronic Nose Sensor Accurately Detects Ovarian, Pancreatic Cancers
By LabMedica International staff writers
Posted on 15 Jul 2021
Ovarian cancer is a cancer that forms in or on an ovary. It results in abnormal cells that have the ability to invade or spread to other parts of the body. When this process begins, there may be no or only vague symptoms. Pancreatic cancer arises when cells in the pancreas, a glandular organ behind the stomach, begin to multiply out of control and form a mass.
All cells release volatile organic compounds (VOCs) which emanate from body fluids. Electronic noses essentially consist of head space sampling, a chemical sensor array, and pattern recognition modules, to generate signal pattern that are used for characterizing odors. The sample delivery system enables the generation of the headspace (VOCs) of a sample, which is the fraction analyzed.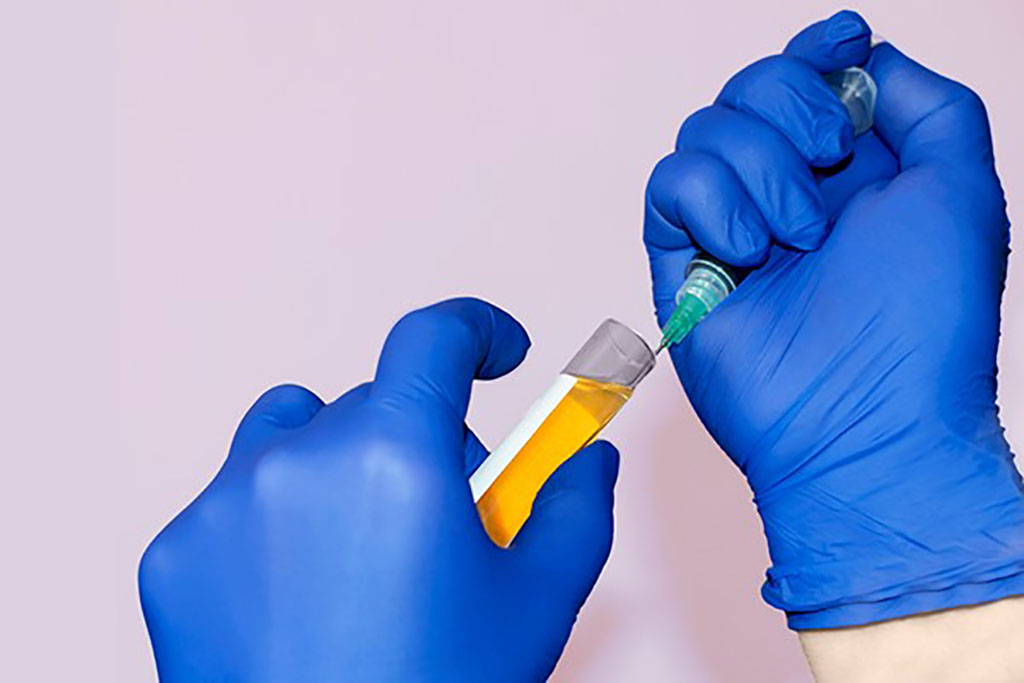 Biophysicists at the Perelman School of Medicine at the University of Pennsylvania (Philadelphia, PA, USA) demonstrated that VOCs released from tissue and plasma from ovarian cancer patients are distinct from those released from samples of patients with benign tumors and controls. They created a sensitive and specific, high-throughput screening test for cancer based on analysis of VOCs using novel nanosensors, first targeting cancers with limited clinical screening modalities. In this study they used these sensors to distinguish vapor characteristics in plasma samples from patients with ovarian and pancreatic cancer from benign specimens and controls.
The scientists assessed the ability of the electronic-nose tool to distinguish vapor characteristics of plasma samples from 93 individuals, including 20 women with ovarian cancer, 20 women with benign ovarian tumors and 20 age-matched, cancer-free women, in addition to 13 patients with pancreatic cancer, 10 patients with benign pancreatic disease, and 10 age- and sex-matched controls. They analyzed the samples using a 10-channel nanoelectronic olfaction ("e-nose") system based on single-stranded DNA-decorated single-walled carbon nanotube (DNA-NT) vapor sensors.
The team reported that compared to their corresponding benign and control specimens, the DNA-NT sensor array was able to discriminate the VOCs from ovarian cancer with 95% accuracy and pancreatic cancer with 90% accuracy. Plasma samples from patients with early-stage ovarian and pancreatic cancers were correctly identified by the algorithms.
Erica L. Carpenter, PhD, an assistant professor and a study author, said, "We have been working on the issue of early detection by liquid biopsy for quite some time, and although we have made inroads with current approaches, they have not been sufficiently sensitive. This study was an interesting opportunity because it is a whole new way of trying to detect an early tumor, and the hope is that it will yield additional information."
The authors concluded that nano-enabled DNA coated vapor sensors were able to distinguish the VOC pattern between cancer, benign and control samples in both ovarian and pancreatic cancer. The results provide strong evidence that ovarian and pancreatic cancer alters the VOC pattern emanating from plasma and provide optimism that a diagnostic approach based on vapor detection of ovarian and pancreatic cancer is achievable. The study was presented at the ASCO Annual Meeting (virtual meeting) held June 4-8, 2021.
Related Links:

Perelman School of Medicine at the University of Pennsylvania