AI-Powered H&E Analyzer Predicts Immunotherapy Treatment Outcomes in Lung Cancer
By LabMedica International staff writers
Posted on 06 Sep 2023
A groundbreaking study has demonstrated that artificial intelligence (AI) analysis of Tertiary Lymphoid Structures (TLS) in tumors can predict treatment response in patients with non-small cell lung cancer (NSCLC).
The study explored the use of Lunit's (Seoul, South Korea) Lunit SCOPE IO, an AI-powered Hematoxylin and Eosin (H&E) analyzer designed to identify TLS in the tumor microenvironment (TME), to predict the outcomes of immunotherapy in lung cancer cases. Lunit SCOPE is a suite of AI-driven software that analyzes digital pathology images of tissue slides and aids in the development of AI biomarkers. It aims to enhance workflows and provide clinicians and researchers with more precise and anticipatory clinical data. Lunit SCOPE IO was created using a vast dataset of H&E-stained whole-slide images sourced from 18 different cancer types across the world. The platform encompasses various AI-based tissue analysis tools and assays intended to optimize digital pathology workflows, diagnostics, and drug development. Lunit SCOPE IO assesses the TME using H&E analysis and delivers AI-driven prognostic clinical outcome insights. Additionally, AI-fueled Immunohistochemistry (IHC) slide analysis services are available, including Lunit SCOPE PD-L1, Lunit SCOPE HER2, Lunit SCOPE ER/PR, and others.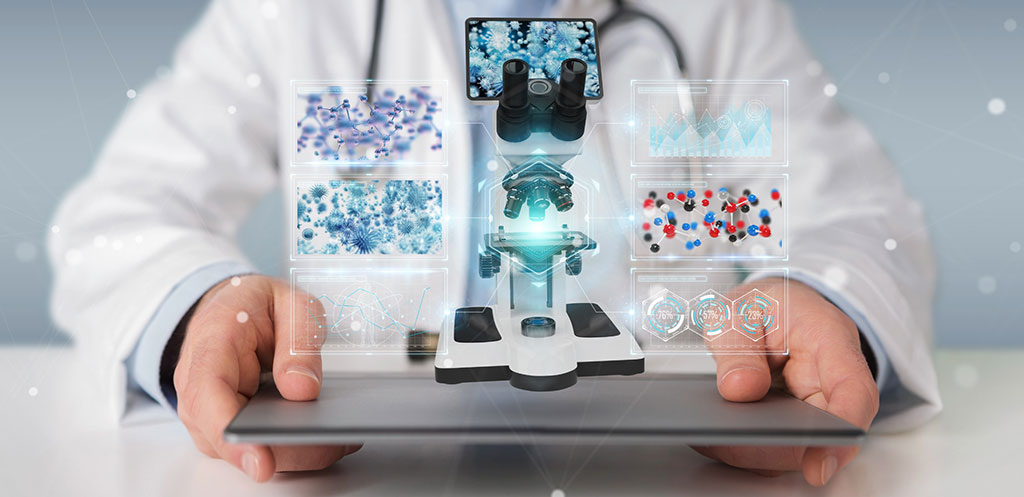 The new study builds on earlier research findings indicating that the presence of TLS could function as a predictive marker for the efficacy of immuno-oncology treatment. The study analyzed a cohort of 85 NSCLC patients who were administered immune checkpoint inhibitors (ICI). The results revealed that leveraging Lunit SCOPE IO for TLS assessment established clinically substantial correlations with patients' overall survival (OS). Notably, among the patients with detected TLS, 25 exhibited significantly extended overall survival compared to the 60 patients without TLS. This correlation persisted irrespective of PD-L1 expression, a recognized biomarker for treatment response in NSCLC patients. These findings underscore the potential of AI-guided TLS analysis as a biomarker to forecast treatment response in individuals with NSCLC.
"Through rigorous collaboration and cutting-edge technology, our study illuminates a promising path toward better predicting lung cancer treatment outcomes," said Brandon Suh, CEO of Lunit. "The potential of TLS analysis via Lunit SCOPE IO in predicting immunotherapy response represents a meaningful step forward in better understanding cancer biology, and making AI analysis of the TME an actionable part of cancer care."
Related Links:
Lunit