Metabolomics Profiles Associated with Diabetic Retinopathy
By LabMedica International staff writers
Posted on 16 Nov 2020
Diabetic retinopathy (DR), like diabetic neuropathy and nephropathy, is a common complication of diabetes. It is the leading cause of loss of vision in diabetic patients. Long-standing disease, along with hyperglycemia, hyperlipidemia, hypertension, and genetic factors, is a major risk factor of diabetes retinopathy.
Metabolomics profiling is a rapidly evolving method used to identify the metabolites in biological fluids and investigate disease progression. Quantitative analyses of small-molecule metabolites in biological specimens such as blood and urine can be performed due to the rapid advances in metabolomics.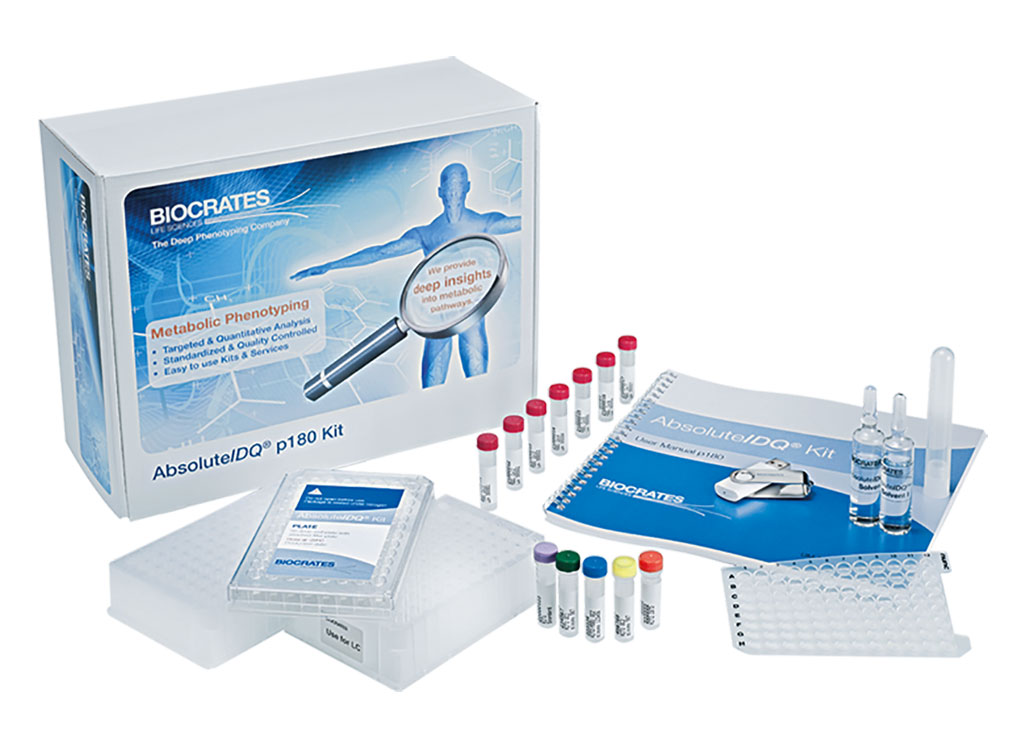 Medical Scientists at the Chungbuk National University College of Medicine (Cheongju, Republic of Korea) included in a study 317 type 2 diabetes (T2D) patients of which 143 non-DR (NDR) patients, 123 non- proliferative DR (NPDR) patients, and 51 proliferative-DR (PDR) patients. Gender, age, height, weight, body mass index (BMI), and HbA1c, glucose, and creatinine levels of all patients were recorded.
The serum samples of the T2D patients were analyzed using a targeted metabolomics approach. To quantify the metabolites, liquid chromatography (LC) and flow-injection analysis (FIA)–mass spectrometry (MS) were performed using the AbsoluteIDQ p180 Kit (BIOCRATES Life Sciences AG, Innsbruck, Austria). The serum samples were analyzed using the API 4000 QTRAP LC/MS/MS system (Applied Biosystems, Foster City, CA, USA) and the Agilent 1200 HPLC system (Agilent Technologies, Santa Clara, CA, USA).
The investigators reported that the concentrations of 62 metabolites of the NDR versus DR group, 53 metabolites of the NDR versus NPDR group, and 30 metabolites of the NDR versus PDR group were found to be significantly different. Sixteen metabolites were selected as specific metabolites common to NPDR and PDR. Among them, three metabolites including total dimethylarginine, tryptophan, and kynurenine were potential makers of DR progression in T2D patients. Additionally, several metabolites such as carnitines, several amino acids, and phosphatidylcholines also showed a biomarker potential.
The authors concluded that they had revealed via comprehensive metabolomics profiling using a high-throughput platform, several metabolites associated with DR. These new DR-related metabolites should be considered in the study of the mechanism behind the initiation and progression of DR in T2D patients. The study was published on October 29, 2020 in the journal
PLOS ONE.
Related Links:

Chungbuk National University College of Medicine
BIOCRATES Life Sciences
Applied Biosystems
Agilent Technologies