Circulating Tumor DNA Associated with Triple-Negative Breast Cancer Recurrence
By LabMedica International staff writers
Posted on 27 Jul 2020
Patients with early-stage triple-negative breast cancer (TNBC) are frequently treated with neoadjuvant chemotherapy, based on the increased risk for recurrence and death associated with this category of tumors.
A subset of these patients continue to live without recurrence but a significant number still see their disease return despite this added chemotherapy. Blood-based genomic testing, or liquid biopsy, has rapidly become popular for patients with TNBC and other cancers to identify those who may have residual cancer present and whose outcome might be improved with new or existing treatments.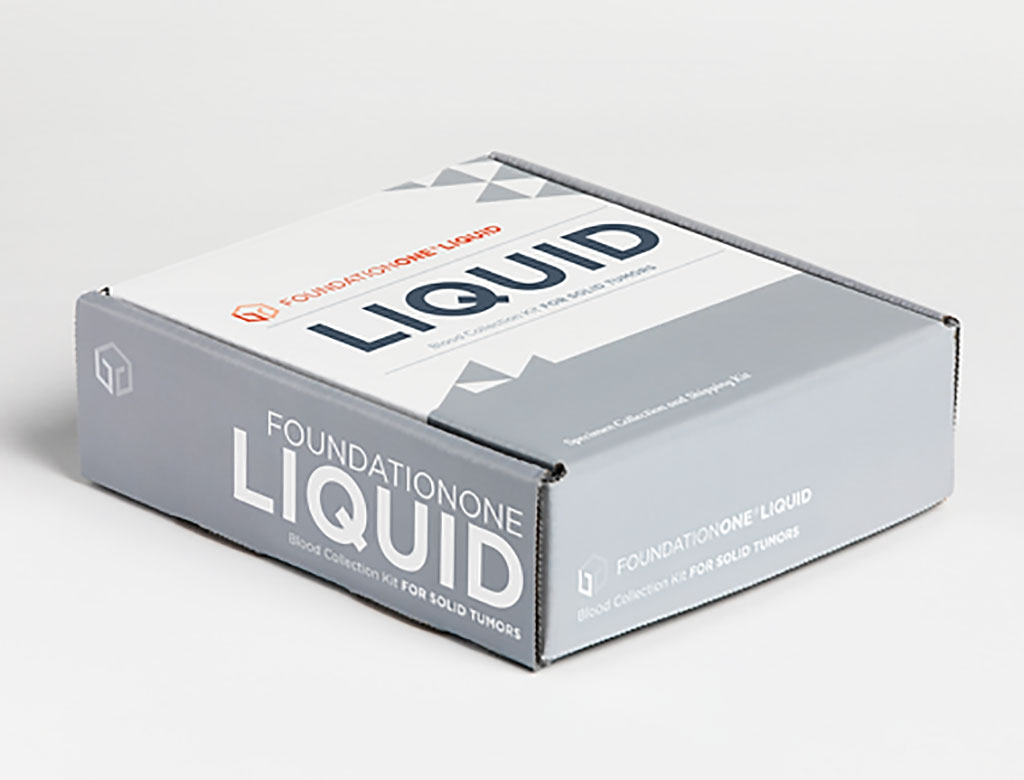 A team of medial scientist from different universities and led by those at Indiana University Cancer Center (Indianapolis, IN, USA) conducted a study using data from 196 female patients in BRE12-158, a phase 2 multicenter randomized clinical trial that randomized patients with early-stage TNBC who had residual disease after neoadjuvant chemotherapy to receive post-neoadjuvant genomically directed therapy versus treatment of physician choice.
Patients had blood samples collected for circulating tumor DNA (ctDNA) and circulating tumor cells (CTCs) at time of treatment assignment; ctDNA analysis with survival was performed for 142 patients, and CTC analysis with survival was performed for 123 patients. Median clinical follow-up was 17.2 months (range, 0.3-58.3 months). ctDNA was sequenced using the FoundationACT or FoundationOneLiquid Assay (Foundation Medicine, Cambridge, MA, USA), and CTCs were enumerated using an epithelial cell adhesion molecule–based (EpCAM), positive-selection microfluidic device.
The scientists reported that for the 112 patients for whom both ctDNA and CTC results were available, there was no significant association between CTC positivity and ctDNA positivity. In other words, some patients were positive for one marker and not the other. As a result, the sensitivity to detect recurrences across the cohort was highest when both markers were considered: MRD sensitivity was 79% with ctDNA alone, 62% with CTCs alone, and 90% when combined.
Patients who were both ctDNA positive and CTC positive had significantly inferior distant disease-free survival (DFS) when compared with those who were double-negative. At 24 months, distant DFS probability was 52% for patients who were positive for both biomarkers compared with 89% for those who were negative. Similar trends were observed for non-distant DFS and for overall survival. The study was published on July 9, 2020 in the journal
JAMA Oncology.
Related Links:

Indiana University Cancer Center
Foundation Medicine