Blood Test Lead to Earlier Detection of Gastrointestinal Cancers
By LabMedica International staff writers
Posted on 13 Feb 2020
Gastrointestinal cancer refers to malignant conditions of the gastrointestinal tract (GI tract) and accessory organs of digestion, including the esophagus, stomach, biliary system, pancreas, small intestine, large intestine, rectum and anus.
Cancers of the esophagus, stomach, pancreas, gallbladder, liver, bile duct, colon and rectum will account for 17% of incident cancer diagnoses and 26% of cancer-related deaths in the USA in 2019. An investigational blood-based assay demonstrated efficacy in detecting multiple types of cancer, including gastrointestinal cancers, at various stages and can also predict the tissue of origin (TOO) of these and other cancers types.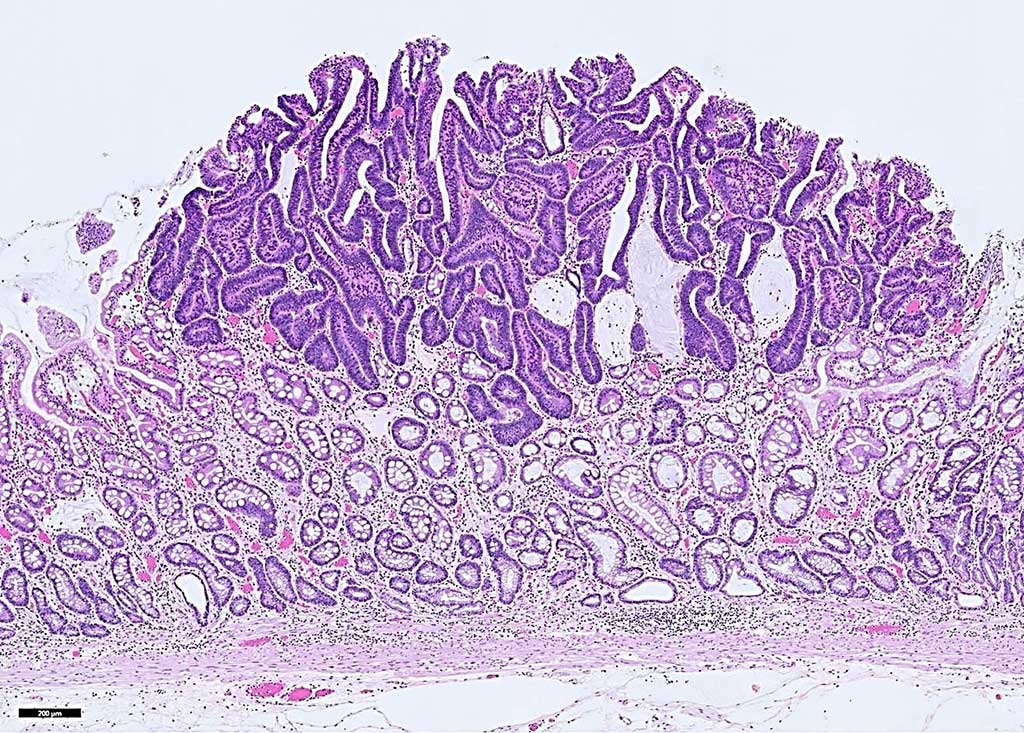 A team of scientists led by the Dana-Farber Cancer Institute (Boston, MA, USA) carried out a prospective, multicenter, observational, case-control study that included 273 cancer-free participants and 654 patients with more than 20 tumor types at all stages, including 67 esophageal/stomach, 95 pancreatic/gallbladder/extrahepatic bile duct, 29 liver/intrahepatic bile duct and 121 colon/rectal cancers. Plasma cell-free DNA (cfDNA) was subjected to a cross-validated targeted methylation (TM) sequencing assay (Grail Inc., Menlo Park, CA, USA) Methylation fragments were combined across targeted genomic regions and assigned a probability of cancer and a predicted TOO.
The team reported that with a specificity of greater than 99%, the blood-based assay demonstrated overall sensitivity of 82% for all gastrointestinal cancer types. They reported sensitivity of 72% for stage I to III disease and 96% for stage IV disease. The test showed accuracy for predicted TOO of 92% for all gastrointestinal cancers. Specifically, the assay demonstrated predicted TOO accuracy of 87% for esophageal/stomach cancers (86% stage I to stage III; 89% stage IV), 92% for pancreatic/gallbladder/extrahepatic bile duct cancers (94% stage I-III; 91% stage IV), 78% for liver/intrahepatic bile duct cancers (85% stage I-III 70% stage IV); and 98% for colon/rectal cancers (96% stage I-III; 100% stage IV).
Brian M. Wolpin, MD, MPH, an Oncologist and lead author of the study, said, "The potential of this test is to diagnose cancer earlier, when it is more treatable. The ability to do that across cancer types could be quite valuable. Many of the cancer types that this test detects do not currently have screening tests that allow earlier cancer detection before the cancers cause symptoms." The study was presented at the Gastrointestinal Cancers Symposium on January 23, 2020 in San Francisco, CA, USA.
Related Links:

Dana-Farber Cancer Institute
Grail Inc