Lung Cancer Liquid Biopsy Guides MRD-Directed Adjuvant Therapy
By LabMedica International staff writers
Posted on 11 Feb 2020
Minimal residual disease (MRD) is the name given to small numbers of leukemic cells (cancer cells from the bone marrow) that remain in the person during treatment or after treatment when the patient is in remission or have no symptoms or signs of disease.
Circulating tumor DNA is tumor-derived fragmented DNA in the bloodstream that is not associated with cells. Circulating tumor DNA (ctDNA) molecular residual disease (MRD) following curative-intent treatment strongly predicts recurrence in multiple tumor types, but whether further treatment can improve outcomes in patients with MRD is unclear.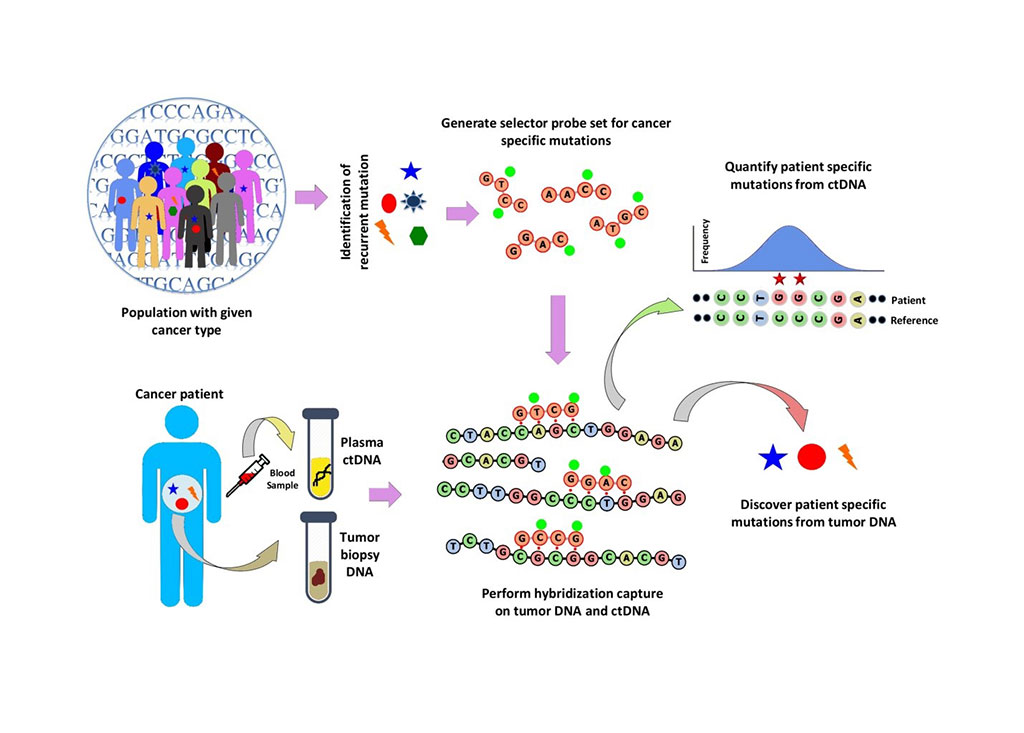 Oncology specialists at Stanford University (Stanford, CA, USA) and their associates from different institutions applied cancer personalized profiling by deep sequencing (CAPP-Seq) ctDNA analysis to 218 samples from 65 patients receiving chemoradiation therapy for locally advanced non-small-cell lung cancer, including 28 patients receiving consolidation immune checkpoint inhibition (ICI).
The study found that patients with ctDNA evidence of MRD after chemoradiation therapy who then received consolidation ICI had significantly better outcomes than patients with signs of MRD who did not receive consolidation ICI therapy. In contrast patients with undetectable ctDNA after chemoradiation therapy had what the authors called "excellent outcomes" whether or not they received consolidation ICI. Importantly though, one of these patients who showed complete clearance of ctDNA also suffered a significant adverse event, pneumonitis, related to the consolidation ICI. According to authors, the results as a whole provide evidence for the potential utility of using ctDNA tests to define which patients should get immunotherapy treatment, and which might safely avoid it and its potential complications.
Maximillian Diehn, MD, PhD, an associate professor of radiation oncology and a senior author of the study, said, "Our Capp-seq method appears to be very sensitive and to have excellent clinical performance in these locally advanced lung cancer patients, where with a panel design we can find a significant number of mutations in the average patient. However, applying the same method in sarcoma, for example, would likely fail, because these tumors don't show many recurrent mutations."
The authors concluded that their results suggest that consolidation ICI improves outcomes for non-small-cell lung cancer patients with MRD and that ctDNA analysis may facilitate personalization of consolidation therapy. The study was published on January 20, 2020 in the journal
Nature Cancer.
Related Links:

Stanford University
Latest Pathology News