Tumor DNA Platform Classifies Colorectal Cancer
By LabMedica International staff writers
Posted on 15 Jan 2020
Most colorectal cancers are due to old age and lifestyle factors, with only a small number of cases due to underlying genetic disorders. Some of the inherited genetic disorders that can cause colorectal cancer include familial adenomatous polyposis and hereditary non-polyposis colon cancer; however, these represent less than 5% of cases.
The detection of circulating tumor DNA in the blood is a noninvasive method that may help detect cancer at early stages if the correct markers for evaluation are known. A new machine learning platform can identify patients with colorectal cancer (CRC) and helps predict their disease severity and survival.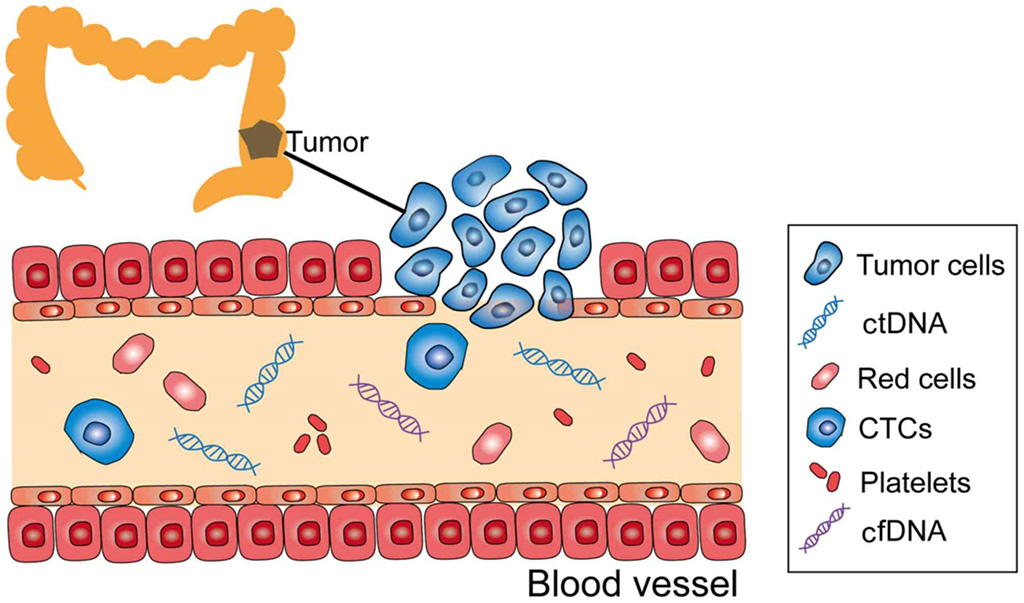 Scientists at the Sun Yat-sen University Cancer Center (Guangzhou, China) and their colleagues first identified CRC-specific methylation signatures by comparing CRC tissues to normal blood leukocytes. They then created a diagnostic model based on nine methylation markers associated with colorectal cancer, which they identified by studying plasma samples from 801 patients with colorectal cancer as well as 1,021 controls.
This model accurately distinguished patients from healthy individuals with a sensitivity and specificity of 87.5% and 89.9%, respectively, and outperformed a clinically available blood test named serum carcinoembryonic antigen (CEA). Furthermore, a modified prognostic model helped predict the patients' risk of death over a follow-up period of 26.6 months on average, especially when combined with established clinical characteristics such as tumor location. The team found that a single circulating tumor DNA methylation marker, cg10673833, could yield high sensitivity (89.7%) and specificity (86.8%) for detection of CRC and precancerous lesions in a high-risk population of 1,493 participants in a prospective cohort study.
The authors concluded that they had showed the value of circulating tumor DNA (ctDNA) methylation markers in the diagnosis, surveillance, and prognosis of CRC. The study was published on January 1, 2020 in the journal
Science Translational Medicine
.
Related Links:

Sun Yat-sen University Cancer Center