Protein Panel Developed for Early Detection of Lung Cancer
By LabMedica International staff writers
Posted on 18 Sep 2019
Lung cancer is the most common cause of cancer-related mortality worldwide, characterized by late clinical presentation as 49%–53% of patients are diagnosed at stage IV, and consequently have poor outcomes.
Screening with low-dose computed tomography (LDCT) has proven effective at reducing lung cancer mortality in high-risk populations, but there is still considerable uncertainty and debate about how to best define these populations. Currently, this is primarily done based on age and smoking history, but protein and other biomarkers could play a role as well.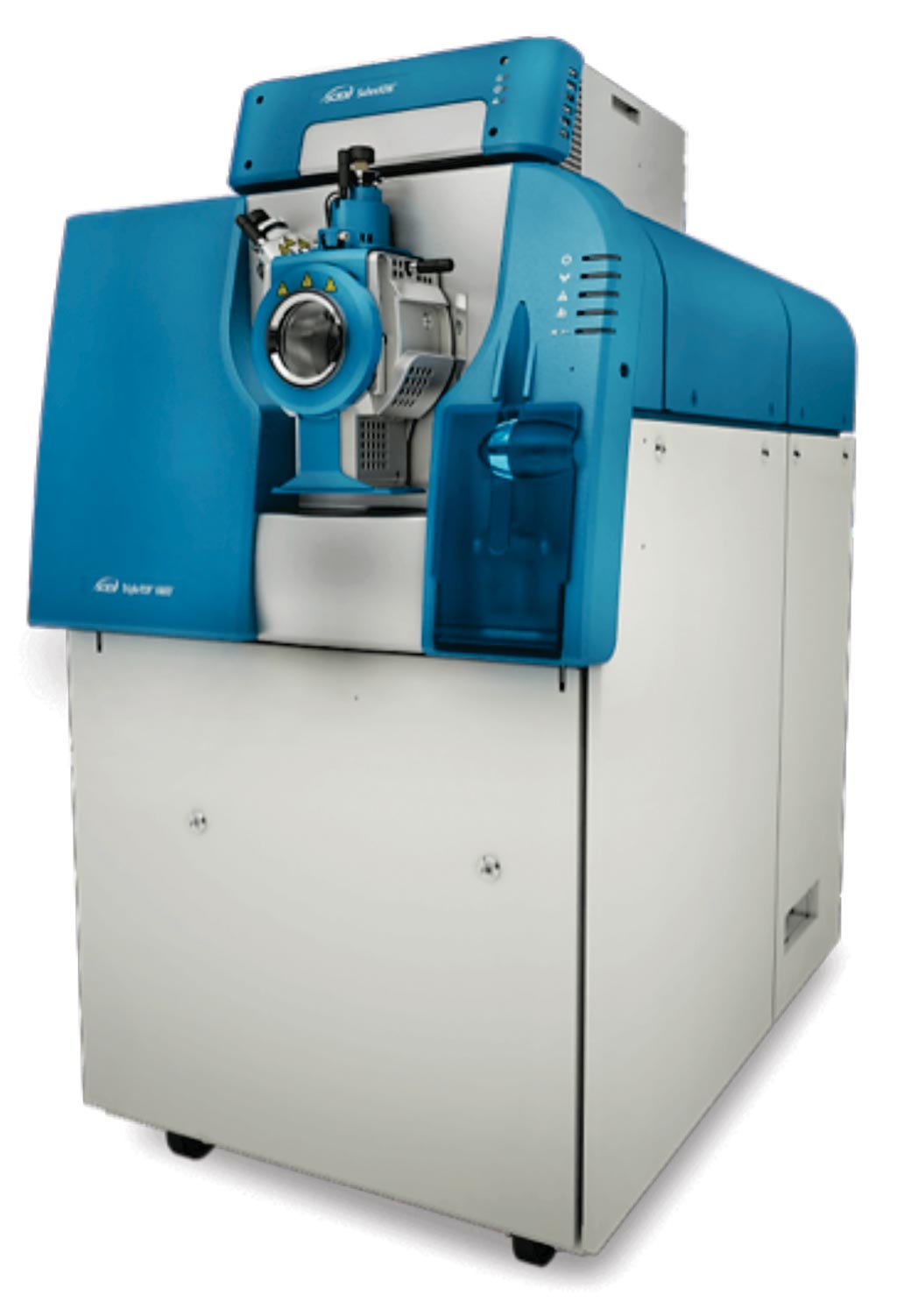 Scientists at the University of Manchester (Manchester, UK) analyzed 50 serum samples from the United Kingdom Collaborative Trial of Ovarian Cancer Screening (UKCTOCS) biobank, 25 from healthy controls and 25 from patients who were diagnosed with lung cancer within 50 months of the blood draw. The team used blood collected during surgical resection of lung tumors in an iTRAQ isobaric tagging experiment to identify proteins effluxing from tumors into pulmonary veins.
The team used sequential window acquisition of all theoretical fragment ion spectra (SWATH) on a Sciex TripleTOF 6600 mass spectrometer to analyze the serum samples. The samples were run using a two-hour liquid chromatograph (LC) gradient, and they identified 65 proteins that were differentially expressed between the two groups. Using hierarchical clustering and principal component analysis, they identified a panel of 11 proteins that distinguished between cases and controls one year prior to diagnosis with sensitivity of 88% and specificity of 89%. A 12-protein panel that included a marker identified by earlier research was able to distinguish between cases and controls at three years to diagnosis with sensitivity of 79% and specificity of 78%.
Anthony D. Whetton, PhD, a Professor and lead author of the study, said, "I think the ideal is that we have a blood-borne biomarker test for risk and stratification, so that one can look at the results of this test and determine whether further follow-up is required. I think that's the space that is awfully important with respect to lung cancer." The study was published on August 13, 2019, in the Journal of Proteome Research.
Related Links:
University of Manchester